She emerged as the villain on this season of Married At First Sight, and while it's safe to say Davina Rankin's TV persona was unlikable, fans of the show have been sending the 26-year-old threats. Not cool, guys. Not cool at all.
In a new video blog, Davina spoke about how she's been "copping a really large amount of hate" online since appearing on the series.
The online abuse forced Davina – who, let's remember, is a real person and not a Disney villain – to take a step back from social media.
She said the bullying she experienced has "been really hard for me to talk about".
"To be honest, it really shook me," she confessed.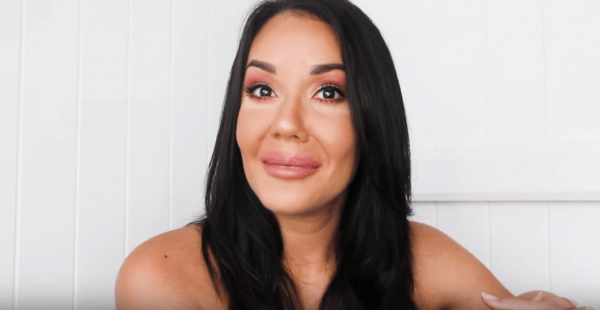 Describing the ordeal as "a really hard and traumatic experience", the emotional star thanked her friends, family and fans for helping her through it.
Davina says she's now committed to using her experience to help others who may be experiencing bullying.
"I barely got out of this whole ordeal alive, I can't even imagine what it would be like for younger boys and girls who have to deal with this alone," she told the ABC.
She also said she couldn't believe the backlash she received for 'cheating' with Dean Wells, 39, especially given the fact she and partner Ryan Gallagher, 29, were never even in a real relationship.
"They genuinely believe I had an affair on my husband. This was a guy I'd only known for a week, we're not boyfriend and girlfriend, let alone husband and wife," she said.