1. "It became toxic." MAFS' Aleks on what really happened between her and Ivan.
No MAFS couple has played with our hearts quite as much as Aleks and Ivan. They went from being this season's fan favourites to walking off mid-series together before eventually breaking up. For all of us at home, it was a lot to keep up with.
And now, Aleks has shared what really went down between her and her (fake) husband during an Instagram Q&A.
"Our lifestyle was just so different. We were just fighting a lot, it was becoming toxic," Aleks said in an Instagram video on Wednesday.
"I'm ready to settle down and have kids and I just think our lifestyles wouldn't match up with raising kids together."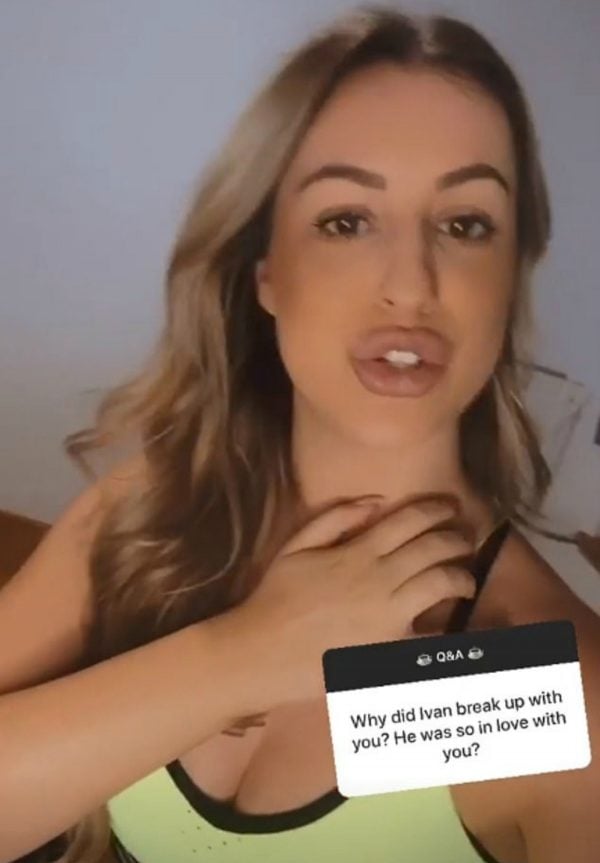 Aleks went on to explain that her and Ivan's values didn't align.
"I need my values to match up with a man. I need them to be similar to me on how they want to raise kids, etc," she said.
Despite their break up, Aleks said Ivan was "a great person" and the pair were simply "better off as friends".
After the MAFS finale aired last week, Aleks revealed her and Ivan split in February, just weeks after filming the episode.
"My MAFS journey was one that I will never forget. I learnt so much about myself and what I truly want and need for myself and in a partner. I do not doubt that my soulmate is out there somewhere," she wrote.