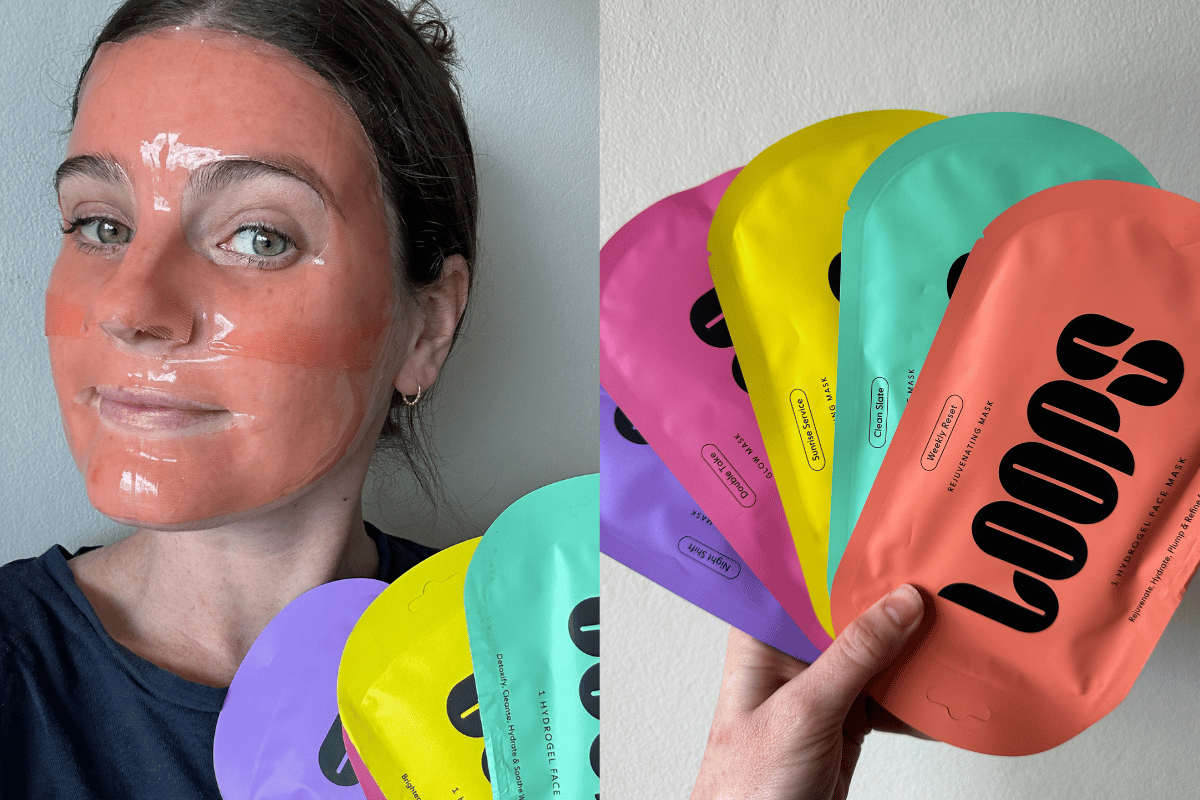 Mamamia's Tried and Tested series is your weekly review of the latest to hit our desks in beauty, health and wellness. You won't find any #sponsored content here, just honest, relatable and independent advice. This week, Beauty and Health Editor Erin Docherty reviews the new Loops sheet masks.
In case you missed it the first 500 times, I've been away. And when I arrived back in the office last week, I was greeted with a pile – nay, TOWER – of mail on my desk.
And at the risk of sounding insufferable as hell, it was all recent beauty launches – all shiny newborn products that are just starting to crawl their way onto shelves. Cute!
And I was itching to see what I'd missed out on (A LOT).
But... there was one particular launch that caught my eye. Partly because of the cute and colourful packaging, and partly because of the celebrity hype around them.
Loops sheet masks.
Watch: You know what else I've tried? Lube. On my face. Check out the video below to find out... why.
Heard of 'em?
Emily Ratajkowski was the brand's partner a few years back. There were also a ton of celebrities, like Sofia Richie, Vanessa Hudgens, Gabrielle Union, Emma Roberts (and more) singing praises on social media. In fact, Camila Mendes is the brand's newest creative director.