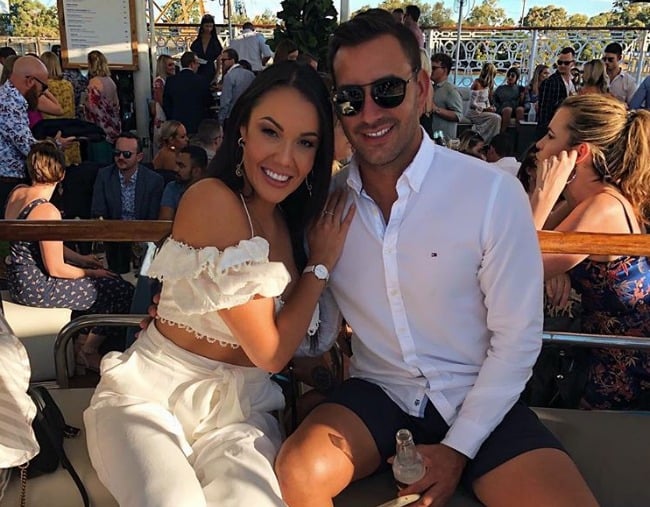 1. Married At First Sight's Davina has announced she's getting married. Only this time, not on television (…we hope).
It's official – Married At First Sight's Davina Rankin is getting married again.
In an interview with The Daily Telegraph's Confidential, the 26-year-old reality star revealed she's engaged to her new boyfriend, Jaxon Manuel.
But despite their whirlwind romance, the pair have agreed to wait a year before exchanging vows, with Davina saying the wedding will take place in June or July next year.
"I have been married once, I feel like I could do it again with the right guy," she told Confidential.
Although they've only been dating for a few months, Davina says she and Jaxon actually go way back.
"I am so in love. It is so nice. It is the best. I have actually known Jaxon for a few years so I am dating my best friend," she added.
And after her controversial appearance on Married At First Sight, here's hoping Davina has finally found love. For real this time.
2. Kerri-Anne Kennerley knows why Tom Cruise and Nicole Kidman split.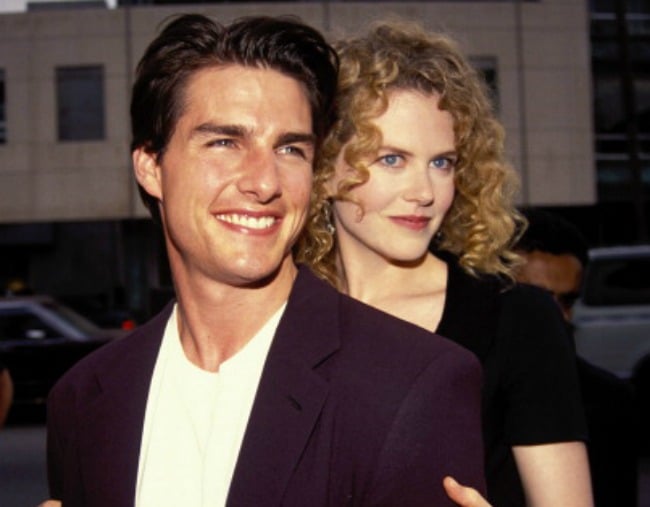 We are always here for the gossip - even if it's 17 years old.
This week, we're hearing a very plausible theory on why Tom Cruise suddenly filed for divorce from his wife of 10 years, Nicole Kidman in 2001. At the time the actor cited "irreconcilable differences" and it was widely thought that Nicole (like his next wife Katie Holmes) couldn't handle Tom's chosen religion of Scientology a minute longer.
Well, former talk show queen Kerri-Anne Kennerley has suggested why the relationship might have ended the way it did in early 2001.
Kerri-Anne told the Daily Mail she thought starring opposite each other in 1999 film Eyes Wide Shut (the one with the sex club) forced them to overthink their relationship.
"If you like someone, you're in love, you have a good time... don't overanalyse it," the 64-year-old said.
"I still think that Eyes Wide Shut with Tom Cruise and Nicole Kidman spending 18 months being psychoanalysed by (director Stanley) Kubrick - I reckon that was the undoing of their marriage.
"Everyday they were shooting that and (Kubrick) was a bit of a terror for that sort of stuff so I reckon they over-analysed."
Well, there ya have it.
3. Rumours are flying that Jamie Foxx and Katie Holmes are finito, but should we believe them?
We barely even have confirmation they're a couple and yet already rumours are swirling that Jamie Foxx and Katie Holmes are over - and that the wedding they may or may not have been planning, is off.
Whispers of a split first surfaced over the weekend, when Radar Online broke the story (and basically every tabloid in existence followed) that the pair had grown apart and gone their separate ways.
But there's a very big reason to believe the actors are not breaking up, but very much still together. It comes from an unnamed source (which we don't always trust, but this one seems to have their facts straight) who told Page Six that they recently saw the couple FaceTiming.
Katie was on her way to Paris Fashion Week with daughter Suri, and the source overheard them chatting to Jamie, who Katie told she loved and asked if he wanted her to pick up some cookies from Paris. Jamie is in Miami at the moment.
Not exactly the kind of conversation you'd have if you were about to or had just called things off, right?
We think not.
4. We now know the secrets behind Laura Byrne's glorious abs and we're slightly exhausted.
This week Laura Byrne looked amazing in a two-piece outfit which displayed her perfectly toned abs at the Australian Logie Awards.
The former Bachelor winner credits celebrity trainer Jono Castano Acero for her physique.
The trainer told the Daily Mail their exercise routine involves four days of training.
Generally, they do HIIT (High-Intensity Interval Training) on two days, and muscle work on another two. In preparation for the Logies, they included an extra training session a week for the preceding six weeks.
The trainer also explained that the jewellery designer follows a ketogenic diet: "Laura has five meals a day: breakfast, mid-morning, lunch, mid-afternoon and dinner which include animal proteins and non-starchy, above-ground vegetables like broccoli, Brussel sprouts and spinach."
Low carb fruits and high-fat dairy apparently help balance out the 27-year-old's diet.
5. Melissa George is rocking one hell of a diamond ring on her finger and WOWZERS.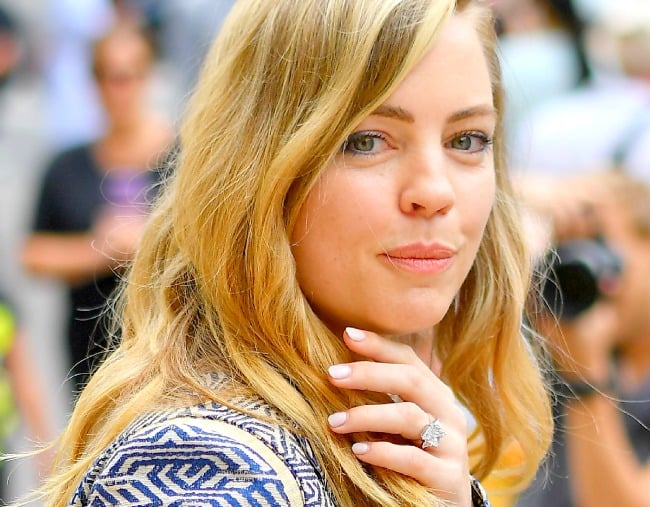 Australian actress Melissa George has been spotted wearing a sizeable (seemingly) diamond ring on her 'ring finger' (on her left hand) and it's pretty impressive.
It is unclear whether George is currently involved in a romantic relationship, or whether the ring is an engagement one, (despite it being on the traditional 'ring finger').
In May this year, George posted a now-deleted Instagram of her Parisian apartment, which she had painstakingly renovated after moving into it a year ago, following her separation from her partner Jean-David Blanc.
Since their split, the couple has been sharing custody of their boys.
You can read the full story here.