When Suri Cruise was born on April 18, 2006, she became the world's most famous celebrity baby.
Her instant status as the 'It' baby of the noughties (a title which is problematic in and of itself) was propelled by the fact she was the child of 'supercouple' Tom Cruise and Katie Holmes.
From the moment Tom Cruise jumped on Oprah's couch declaring his newfound love, TomKat, as they affectionately became known in the press, and every little detail of their lives, captivated the celebrity-loving public.
How did Tom and Katie first meet?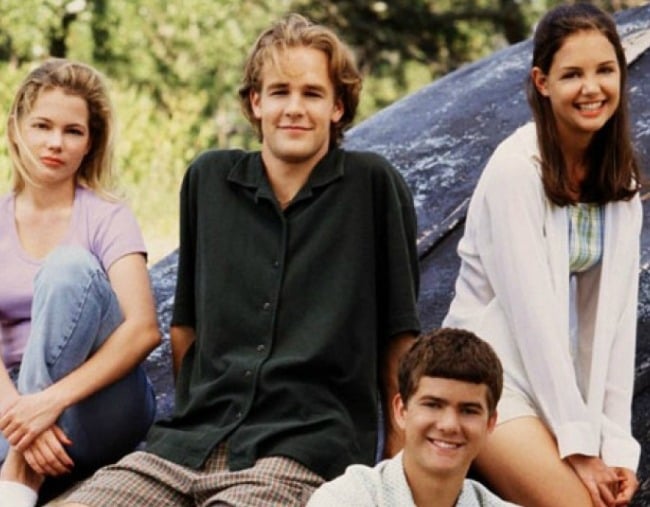 Cruise was the most famous action movie star of the decade and Katie Holmes had won over hearts as girl-next-door Joey Potter on Dawson's Creek.
Before they even met, Holmes told Seventeen she dreamed about marrying Cruise as a young girl.
"I think every little girl dreams about (her wedding). I used to think I was going to marry Tom Cruise," she said.
Holmes then met with Cruise in April 2005 to discuss a role in Mission: Impossible 3. It's always been rumoured that Cruise orchestrated the meeting because he was romantically interested in Holmes.
Only weeks later the couple made their relationship public.
That couch jumping incident.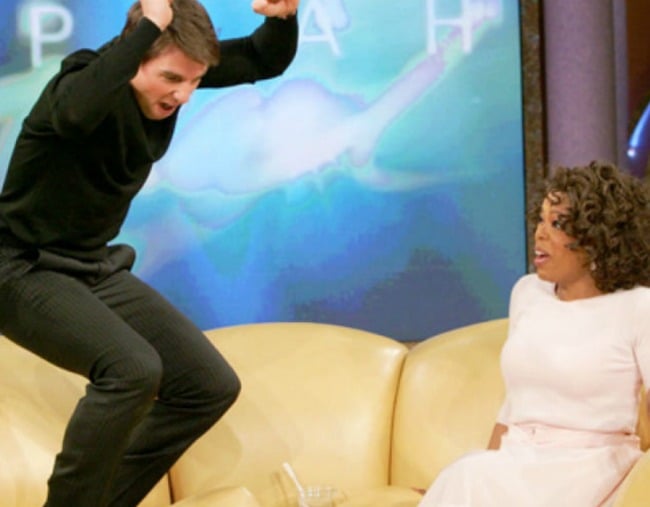 In May 2005, just one month after they first met, Cruise appeared on The Oprah Winfrey Show and declared his love for Holmes... by jumping on a couch.
He then pulled Holmes out on stage with him.
The moment will be forever known as the Tom Cruise "couch jumping" incident.
So, what went wrong?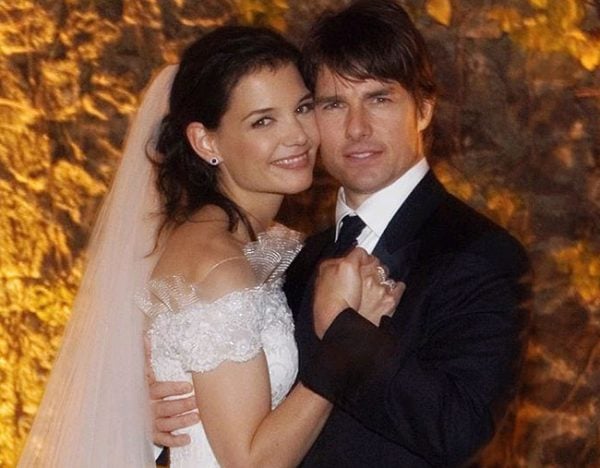 They seemed the picture-perfect family.
But in a shock move, Holmes filed for divorce from Cruise five years into their marriage. And just 10 days after the announcement, on July 9, 2012, the couple revealed they had already signed a divorce settlement.
Rumours began swirling that Cruise's high standing within the Church of Scientology was behind their split, and friends close to Holmes said the actress felt 'intimidated' by the church and feared they would abduct her then six-year-old daughter to keep her within the religion.
What about Suri?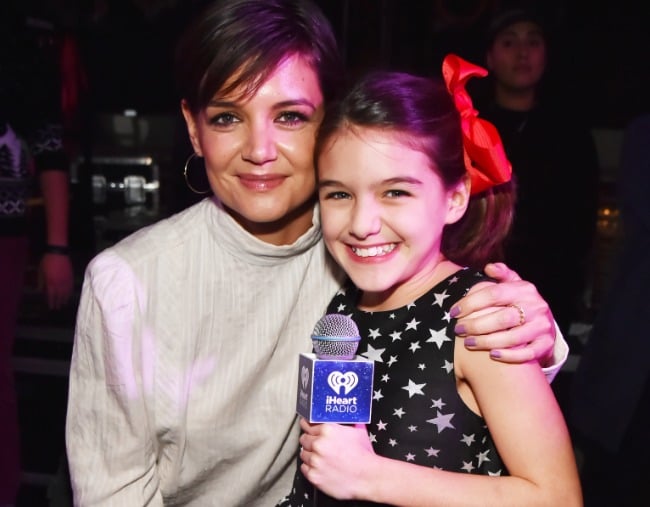 Almost six years on, Suri is turning 12 later this month.
And while Tom and Katie share custody of their only daughter together, it's been reported that Suri has been estranged from her father since her parents' split.
"Katie would be thrilled to see Tom leave Scientology, she'd love to see him build a healthy relationship with Suri," a source told HollywoodLife.com in February.
"It would be a dream come true actually, but she's not expecting it. She has zero hope that Tom will leave Scientology for Suri — he's made it clear many times over that he's in it for life.
"People change and they do leave, so it's always possible that Tom will walk away, but it's very slim and she knows it."
In June last year, In Touch reported the actor hadn't "seen or spoken to" his daughter in more than 1,000 days.
What role did Scientology play?
Many have blamed Scientology's controversial 'disconnection' policy between current and former members of the church for Suri's estrangement from her father.
According to the Scientology website, L. Ron Hubbard (the founder of the church) defines disconnection as a "severing of a communication line" between those who are in the church and those who are "antagonistic" towards Scientology.
Despite the church claiming the act is a "self-determined decision made by an individual" and that there is no official policy that states members must sever ties with ex-members, many believe Cruise has been discouraged from speaking to or seeing his ex-wife and daughter.
The church also classifies former members - those who have publicly renounced their faith - as "suppressive persons" (or SPs).
"When someone has been expelled from the religion, that person loses both his or her fellowship with the Church as well as with other Scientologists," the website states.
"Once the person has been restored to good standing, the prohibition against fellowship with other Scientologists is lifted."
Since Katie has since returned to her Catholic faith, it's fair to assume she has been labelled a "suppressive person" by the Church of Scientology and Cruise is therefore prohibited from communicating with her.
Since Katie also has majority custody of their daughter, his disconnection is consequently extended to his youngest daughter.
Did Tom see his other children?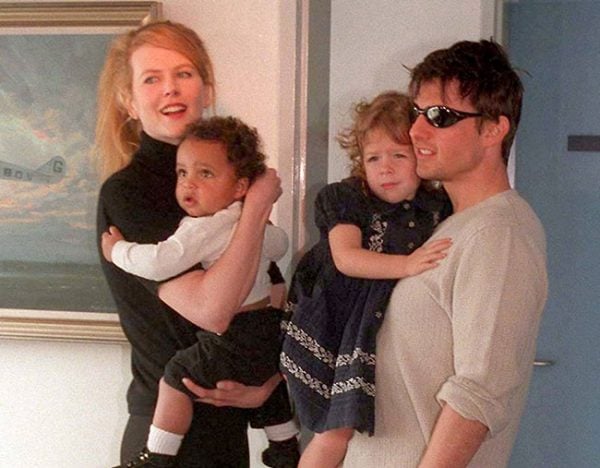 It's a situation that Tom Cruise has lived through before, in reverse, after his divorce from Australian actress Nicole Kidman.
During their 11-year marriage, the pair adopted two children - Isabella and Connor - who became estranged from Nicole after the split.
The children chose to remain members of the Church of Scientology, and regarded their mother as a "suppressive person".
What's their relationship like now?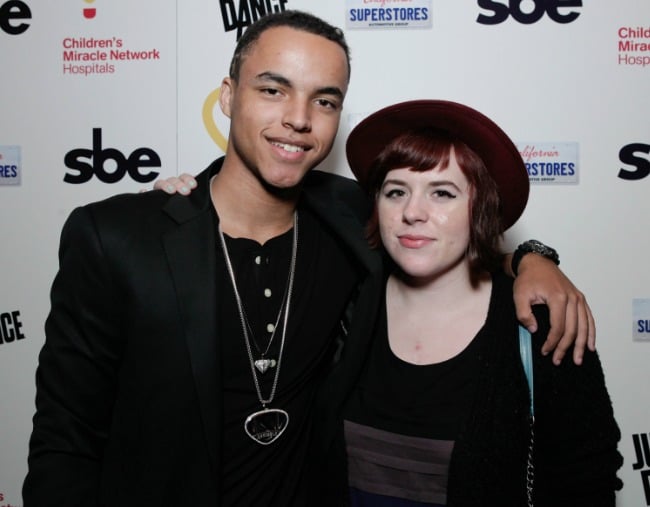 In former Scientologist Leah Remini's tell-all memoir, Troublemaker: Surviving Hollywood and Scientology, the actress recalls a conversation she once had with Kidman's children.
"Over the years at the Celebrity Centre I had watched Tom and Nicole Kidman's children grow up, but more recently I'd gotten to know them better by spending time with them at Tom's house," she said.
"I had always wondered why they didn't have a relationship with their mum, but I could never ask them, because there was always someone else around.
"Driving to the airport alone with them, I had my chance."
When Remini asked if they got to see their mum, Bella responded "not if I have a choice" and said Nicole was a "f***in SP".
Of course, there are only three people who really know the custody agreements of the former family: Tom Cruise, Katie Holmes and Suri herself.
But for a man who presented such a united family front to the public, it's bizarre that Suri has spent almost half of her life without her father by her side.
LISTEN: Actress Leah Remini on her time as a Scientologist.