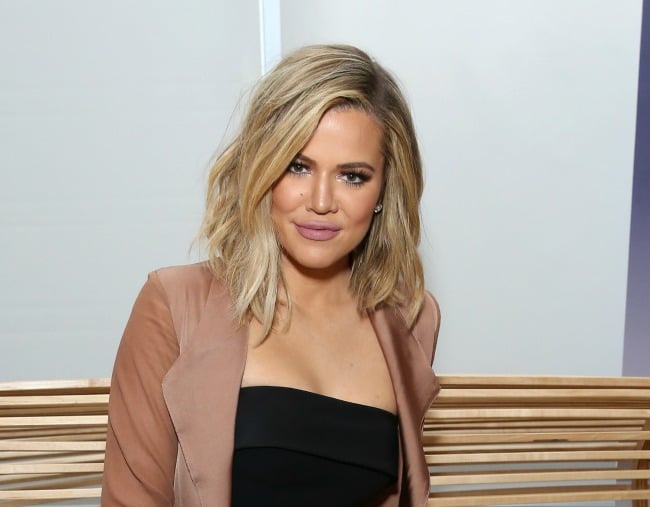 1. Khloe Kardashian penned a note to sister Kim and now fans are worried about her relationship.
She's been posting meaningful quotes on her Instagram story and now Khloe Kardashian has given another hint that things might not be doing so well with Tristan Thompson.
In an anniversary card sent to Kim Kardashian for her anniversary with husband Kanye West, Khloe left Tristan's name off the card – leaving fans worried about the couple's relationship.
The card, which was sent alongside pink roses read: "Happy anniversary Kimye. Love always wins!! Love KoKo and True."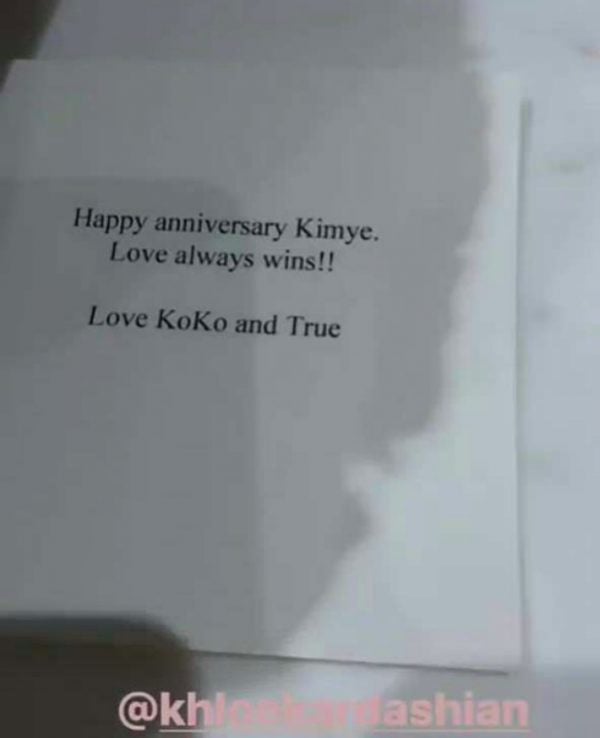 Cryptic quotes shared on the reality star's Instagram stories have also led fans to believe the couple are fighting.
In a post on her Instagram story on Thursday, Khloe wrote: "You've remained strong through many trials and challenges. Nothing broke you. You're still standing here strong. Now is the time for you to start receiving.
The 33-year-old welcomed baby girl True Thompson last month amid claims True's father, Tristan was cheating on her.
2. Game of Thrones' Kit Harington and Rose Leslie have dropped some pretty exciting news about their wedding.

It's the wedding we've all been waiting for.
Nope, it's not the royal wedding – but it is the wedding of Game of Thrones royalty.
According to BBC News, Game of Thrones stars Kit Harington and Rose Leslie are set to marry next month.
"A 23 June date has been posted at the Huntly registration office in Aberdeenshire. The actress' father, councillor Seb Leslie, owns a castle in his West Garioch constituency," BBC News reported yesterday.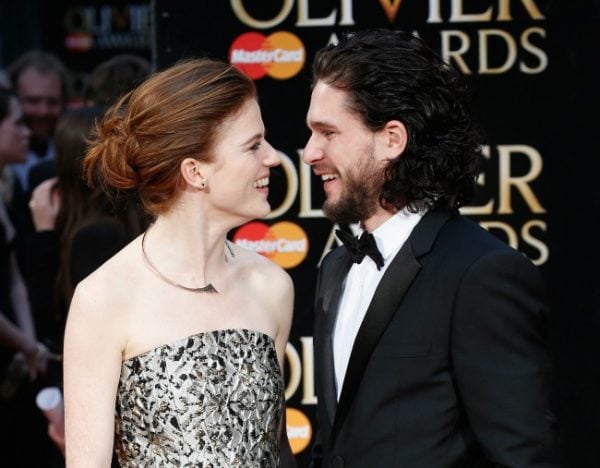 The couple, who met on the set of Game of Thrones in 2012 where they played on-screen lovers Jon Snow and Ygritte, announced their engagement in September 2017.
Speaking to L'Uomo Vogue, Harington spoke about how he quickly fell in love with Leslie.
"If you're already attracted to someone, and then they play your love interest in the show, it becomes very easy to fall in love."
3. Oh dear, James Corden and Adam Levine were pulled over by police during Carpool Karaoke.
We've all watched James Corden's Carpool Karaoke before and wondered how the hell no one has crashed yet, haven't we?
During the most recent segment on The Late Late Show with James Corden, we came pretty close.
This week's guest was Maroon 5 singer Adam Levine, and things were going just fine until the police came along.
While banging out a rendition of 'She Will Be Loved', Adam and James were interrupted by sirens.
Watch the moment unfold in the video below.
4. Nicki Minaj confirmed she is dating rapper Eminem and now the world is a bit confused.
There are some things in this world that can not be explained. Nicki Minaj reportedly dating Eminem is one of them.
But we'll give it our best shot...
It all started on Friday when the American female rapper posted an Instagram video promoting her new song Big Bank. The footage shows Nicki mouthing the song's lyrics, which include:
Told 'em I met Slim Shady, bagged an Em.
The comments section of her post went into overdrive, with fans asking, nay, DEMANDING to know if she was in fact dating fellow rapper Eminem.
At first, the 35-year-old appeared to confirm their 'relationship', replying back 'yes' to a comment.
However, a chat later on in the comments between Nicki and her 'boyfriend' indicate she's probably trolling us all while raking in publicity for her new album.


Now this is how you pull of a PR stunt.
5. Lily Allen says she was responsible for the end of her marriage.
Lily Allen has shed some insight into the demise of her marriage.
The 33-year-old British pop star married Sam Cooper, 40, in 2011, before divorcing him five years later in 2016.
Talking to Vulture, Lily admitted the relationship ultimately ended when she cheated on her husband during a particularly dark period of her life.
"I lost my sense of self. I lost my identity. I was being a bad mum. I was being bad at my job. I'd wake up on a tour bus in the middle of Wisconsin and be so hung-over. I cheated on my husband. All I wanted to do was be with my kids. I wasn't even making any money," she said.
Lily said she lost her marriage and her mind, and ultimately blames herself for the breakdown of her marriage.
"There are things that Sam could have done to protect me, but that's not a particularly feminist outlook. I'm a big girl. I should be able to look after myself, and I couldn't," she admitted.
The couple share two daughters together - Ethel, six, and Marnie, five.
You can read more in our full story on Lily Allen's marriage breakdown here.