Kit Harington and Rose Leslie are allegedly reportedly unconfirmed rumoured to be a little bit maybe a lot engaged and we're sorry, we have to tell you before they've confirmed it, OK?
The rumour mill is whirling and nobody is coping.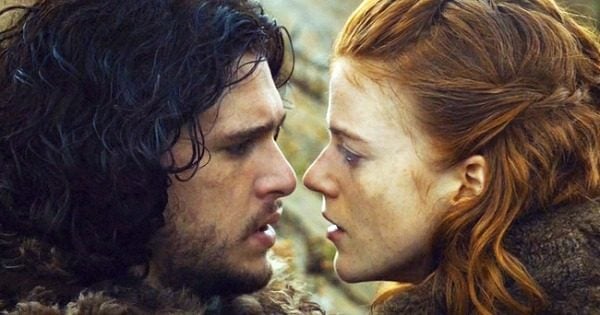 So here's what we know we don't know yet:
After meeting on the Game of Thrones set in 2012, Harrington, who plays Jon Snow, and Leslie, who played wilding Ygritte where (we've decided) it was love at first sight.
And it looks like their real life love story will have a far happier ending, you know, given that in the show she is shot by an arrow as she prepares to kill Snow herself.
The pair have reportedly moved into a $3 million mansion together and are now suspected to be engaged.