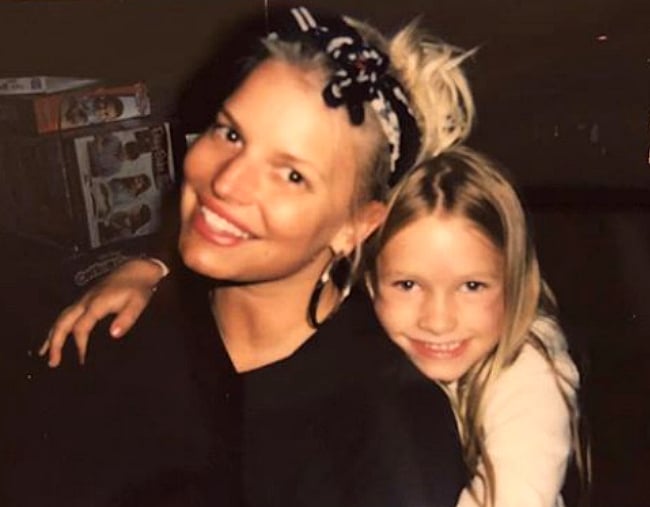 1. Jessica Simpson has been shamed over an "inappropriate" photo of her six-year-old, and… are we looking at the same picture?
Jessica Simpson has a daughter. Her name is Maxi Drew and she just turned six.
To celebrate the occasion, the 37-year-old singer bought her daughter a big ole bunch of balloons, then took a photo of her daughter with them and uploaded it to Instagram.
Cue parenting shaming. Again.
"Why make ur (sic) baby pose like that?? She's not even a teenager yet!!" one commented.
"Stop teaching young girls to pose. She is a child for goodness sakes," said another.
Another added, "She's six. She looks at least 17. Ridiculous. Let her be a child."
Ugh. Look, everyone's entitled to their opinion and some people were of the opinion Maxi Drew is too young to be standing with her 'hip popped out'. But we're honestly a bit baffled.
Are… are we looking at the same photo?
We see a little girl looking really happy about it being her birthday. And the, frankly, epic balloons.
You?
2. Why Meghan Markle has decided not to have a Maid of Honour.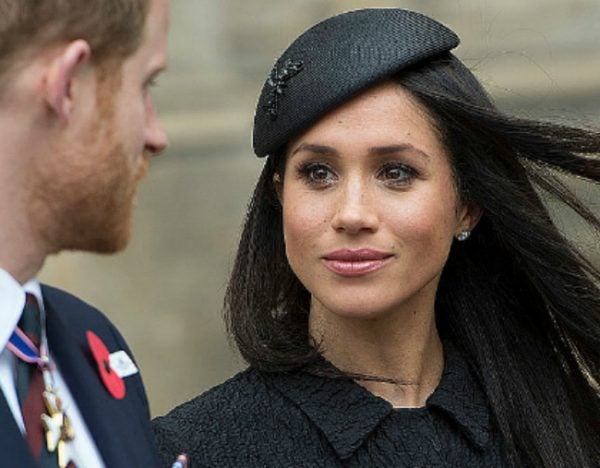 For everything Prince Harry, Meghan Markle and the Royal Wedding, visit our Royal Wedding hub. 
Since we heard the news about Meghan Markle's father walking her down the aisle on her wedding day, more information has come to light about the upcoming royal wedding.
It appears the 36-year-old has decided she won't be having a Maid of Honour, and her bridesmaids and pageboys will be 'all children'.
"[Meghan] has a very close knit group of friends and she does not want to choose one over another," Communications Secretary Jason Knauf said.
"She is very pleased to have their support on the day."
So while her friends will be supporting her on her big day, none of them will have any formal role to play in the ceremony.
3. Tiffany Scanlon has posted a photo after spending $3000 on Botox and filler.
On Friday, The Bachelor contestant Tiffany Scanlon shared two photos on her Instagram, followed by a detailed break down of the Botox and filler she had done at Perth's Absolute Cosmetic Medicine.
The 31-year-old revealed that she had "4ml of filler spread over my cheek bones, lips and chin. Then Botox to my forehead, brow, mandible and crows feet."
It's estimated that her treatments cost around $3,000.
$3000? Sorry, what?
"It depends on what you have done, what product you use and how much of the product is required. Botox is $299 per area. Fillers cost $600+ per 1ml depending on the product used. I had Juvederm in my lips and Voluma in my cheeks/chin. As I said though, there are a lot of variables so best to make an enquiry," she wrote in her Q&A.
The reality TV star also admitted to having filler injected into her tear troughs...
... Because crying is so 2017, right?
4. Laura has shared a photo of Matty J as a teen and we are struggling to believe it's him.

There are two types of people in life.
Those of us who blossom after high school. And those who don't.
It would appear former Bachelor Matty J belongs to the former after his partner and The Bachelor winner Laura shared one of his old school photos on Instagram.
We're struggling to believe it's him.
That hair. Those brows. Gotta love teenage hormones, yeah?
If you're confused about her 'This is war' caption, Laura posted the photo after Matty shared one of her passed out on a plane to his Instagram.
Fair call, we say.
5. Err. It would appear Khloe Kardashian and Tristan Thompson are 'hanging out'.

Can Khloe get past Tristan's infidelity? Post continues after video.
KHLOE KARDASHIAN IS HANGING OUT WITH TRISTAN THOMPSON.
Woah. Sorry. This whole thing still feels a bit raw.
Basically, video footage obtained by TMZ shows Khloe, 33, and Tristan, 27, eating lunch together at a Cleveland restaurant with their 22-day-old baby daughter True.
This is the first time the couple have been seen in public together since news broke days before True's birth that Tristan had been "consistently cheating" on his pregnant partner.
What we really need to know is... are Khloe and Tristan back together?
Please be no. Please be no.
Khloe Kardashian keeps choosing basketballers, but Holly Wainwright has a theory for her.