The Duggars failed the people they should have been protecting. And that's a truth they can't cover up.
There has been a lot of talk of the Duggars over the past few days.
The fact that they actively concealed their son's sexual offences, the measures that they took in response and the extensive explanations they have given about Josh's "mistakes" (you can read more about that here).
Related: The oldest Duggar son admits to sexually abusing young girls as a teen.
Fans of their reality show 19 Kids and Counting are very concerned about the how Josh is coping with these mistakes from his past being brought up so long after it happened (you can read more about the bizarre justifications that fans have for Josh's assaults here). And many viewers feel betrayed by the show (including Mia, who wrote about feeling sucked in to the Duggar circus here).
But there is one question that has not been asked of Jim Bob and Michelle Duggar. And it is the question that matters the most:
Who was protecting the interests of the five girls who were molested on the breasts and genitals by Josh Duggar while they lay in their beds?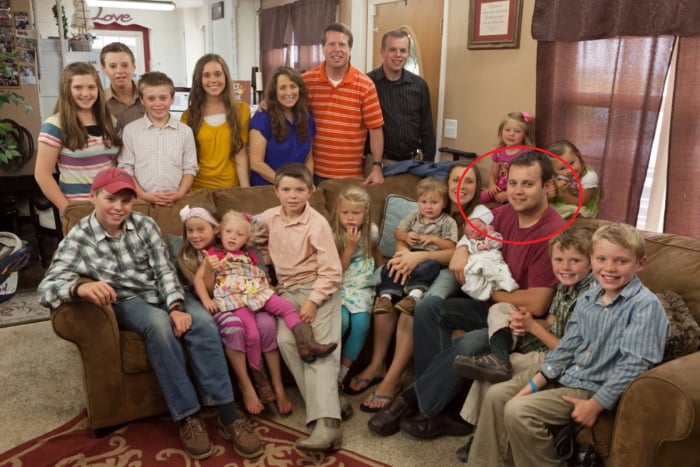 Four of Josh's five victims were forced to live for years with their attacker. They were forced to watch on as their parents failed to act to protect them and waited years before reporting him to police. These girls smiled for the cameras of a reality TV show for TEN SEASONS, while the family kept their abuse a secret.
The horror of surviving an incestuous assault is devastating – but to be forced to live that nightmare unsupported and in the public eye is unimaginably cruel. Theirs is the voice that has not been heard in this discussion. It is their interest that has not been considered. They are the vulnerable group who was not made to feel precious by the people who should have cared for them the most.
Perhaps the most damning indictment on the family's treatment of their daughters is in their public statements.
See below for social media reactions to Josh Duggar's admission. Post continues after gallery.
Here's how Michelle and Jim Bob Duggar explained their reaction to learning that their daughters were sexually assaulted in their own home: "When Josh was a young teenager, he made some very bad mistakes and we were shocked. We had tried to teach him right from wrong. That dark and difficult time caused us to seek God like never before. Even though we would never choose to go through something so terrible, each one of our family members drew closer to God."
Let's remember that Jim Bob found out about the first assaults in 2002 when Josh was 14. There were more offences in 2003, at which point Jim Bob decided to tell his church – not the police – and sent Josh to a religious program that "consisted of hard physical work and counselling."
It was later revealed by Michelle that Josh wasn't really sent to a counselling program – his parents simply sent him to work with a "guy they know in Little Rock" who was "kind of" a mentor. Then they told a State Trooper who was a friend of the family. That State Trooper is currently in jail for child pornography charges. Unsurprisingly, he did not pursue the Duggar's case.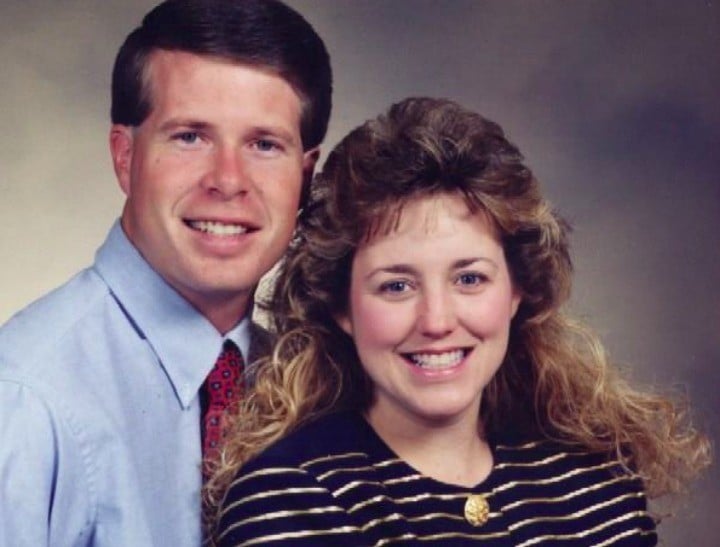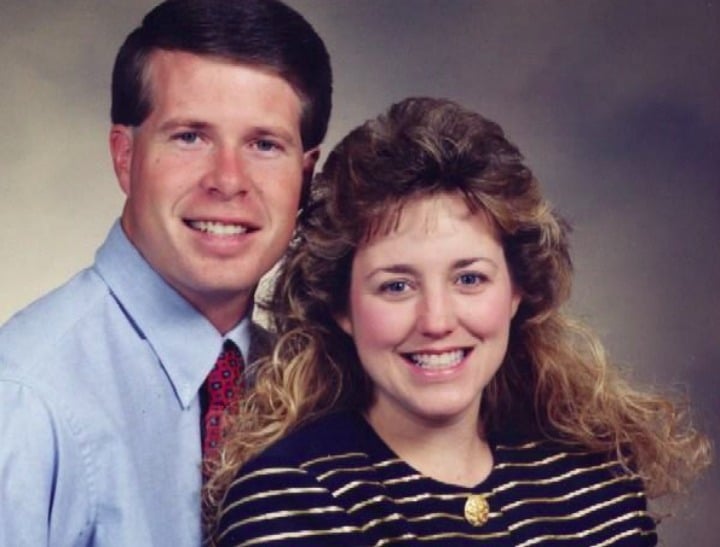 These are not the actions of parents concerned about the safety of their daughters. They are the actions of parents trying to cover up a family scandal. It's worth remembering that at the time of the first offences, Jim Bob was a politician in Arkansas, and probably very motivated to ensure that no one knew he was harbouring a sex offender.
And then there's Josh himself. Here's how he has reconciled his crimes in his public statement: "Twelve years ago, as a young teenager I acted inexcusably for which I am extremely sorry and deeply regret. I hurt others, including my family and close friends. I confessed this to my parents who took several steps to help me address the situation….I understood that if I continued down this wrong road that I would end up ruining my life."
According to his parents, Josh made "mistakes". In his own words, if he had continued to assault children he would "end up ruining [his] life".
His mistakes. His life. His relationship with God.
What about the girls? What about their horror, their safety, their childhood, their trust?
Many questions will be asked over the next few weeks about how the Duggars managed this situation, but in truth, only one question matters: Did they do everything they could to protect their daughters?
The answer at the moment seems to be a profound and damning: No.
TLC, the network that airs 19 Kids and Counting in the US has pulled the show from their schedule. But TLC in Australia is still airing the program. Mamamia has approached them for comment but they have not replied.
If you've been blissfully unaware of the Duggars until now, here's what you need to know:
The Duggars are a fundamentalist Christian family from the US. They became famous through a reality show called '19 Kids and Counting' because they have, well, 19 kids and counting.
The Duggars look like the picture of purity at Christmas time (post continues after the video)
They are Independent Baptists. They do not wear shorts, singlets, or anything above the knee. No beaches. No swimming in public. No short hair. No beards. The children are homeschooled, and the older ones help out the younger ones using a buddy system (the buddies are allocated at birth).
According to mother Michelle, the Duggars feel that exposure of the thighs amounts to "nakedness and shame," and runs the risk of "defrauding" others by encouraging lustful thoughts.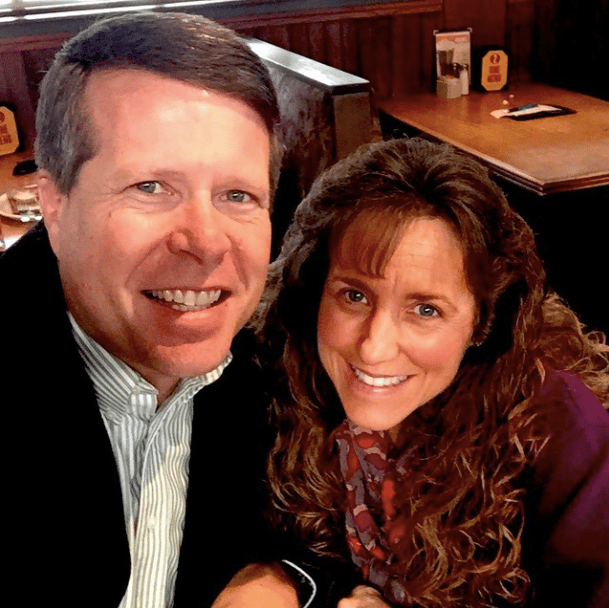 Jim-Bob and Michelle Duggar don't believe in contraception, so Michelle has been having a child every 18 months since they married when she was 17 years old.
Now, there are some very complicated rules when it comes to finding a husband the Duggar way, and they all revolve around a process called courting. Duggar dad Jim-Bob explained it in a recent interview.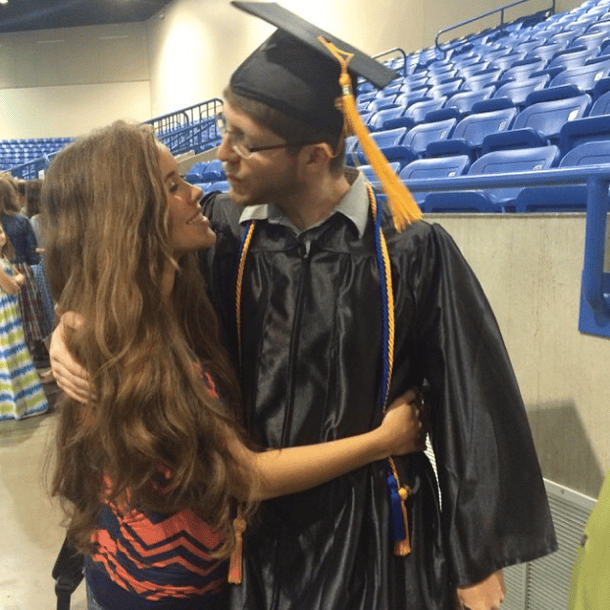 Apparently, a good girl never dates a guy. She allows herself to be 'courted' by him. Basically, a boy calls a girl's dad (never her mum, only a man can decide) and asks if he can court her. If her dad says yes, that boy then comes over to the girl's home, and sits in the living room with her and her parents while the two of them talk and pray. Said boy and girl then sit awkwardly in the living room a certain number of times deemed appropriate before getting married.
All four of the eldest Duggar girls, Jana, Jill, Jessa and Jinger, wrote a book called Growing up Duggar: It's All About Relationships, which reveals just how conservative their views on men really are. And while two of the authors have gone on to marry and have children, it's not clear whether their relationship advice is all that it's cracked up to be.
Jessa Duggar, the fifth child, 22, was married on 1 November last year to Ben Seewald. They held hands for the first time when they were engaged. They had a self-imposed ban on contact until their nuptials, and were only allowed to side-hug.
After the ceremony there were reports that Jessa had sex with Ben after the church ceremony.
But Jessa says no – they didn't even kiss at the ceremony. They decided it was even too special for the wedding day. So when the pastor said "You may now kiss the bride"… Jessa's parents had a quick peck instead. But ten days later, the kiss finally happened and Jessa was able to capture it in a selfie and put in on Instagram…
But this hasn't been the Duggars' only kissing scandal.
Amy Duggar, who is technically Jim Bob's niece, posted an image to her instagram of her and boyfriend Dillon King kissing (and they're not married). The photo was later deleted.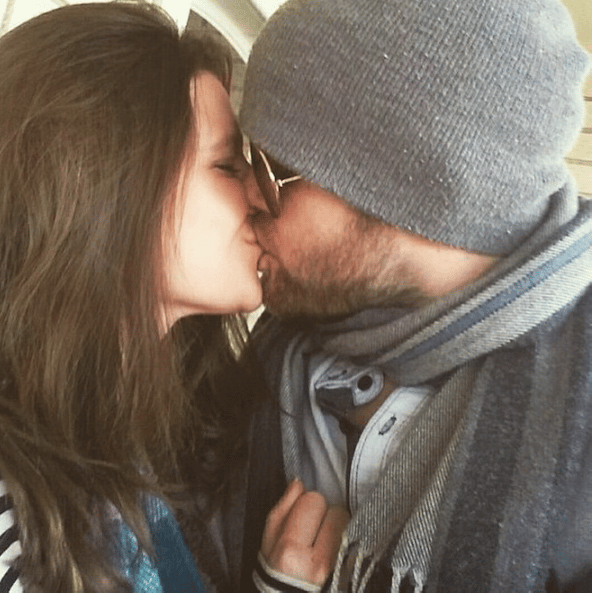 The Duggars have been no stranger to controversy. After the death of their 20th child in Michelle's second trimester, the couple held a memorial service – and the order of service included some images of their dead child. While consistent with their tendency to live their life out in the open, the images were distressing to some.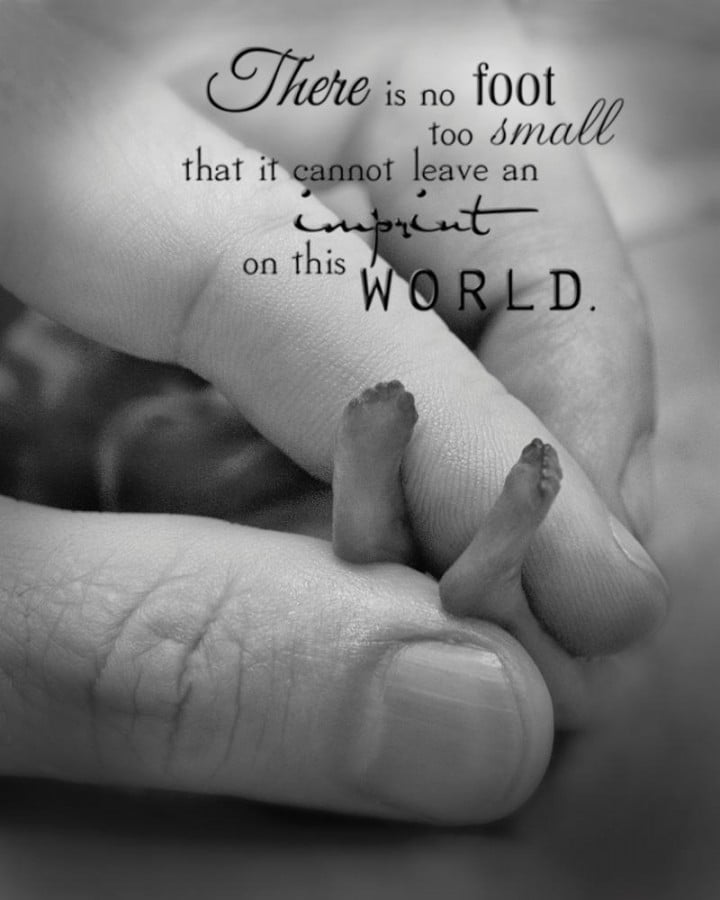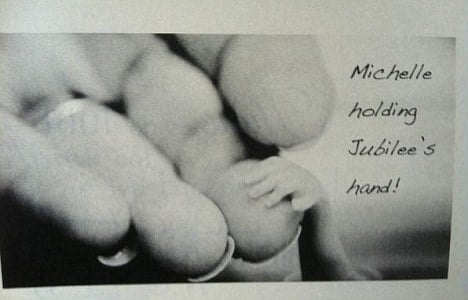 With the eldest Duggar son Josh confessing to sexually abusing young girls as a teenager, and reports that Michelle and Jim-Bob were involved in the cover-up, it seems as though the Duggar household may have been showing a very different face to the world.
Josh spoke to People magazine about the abuse, saying that "twelve years ago, as a young teenager, I acted inexcusably for which I am extremely sorry and deeply regret. I hurt others, including my family and close friends.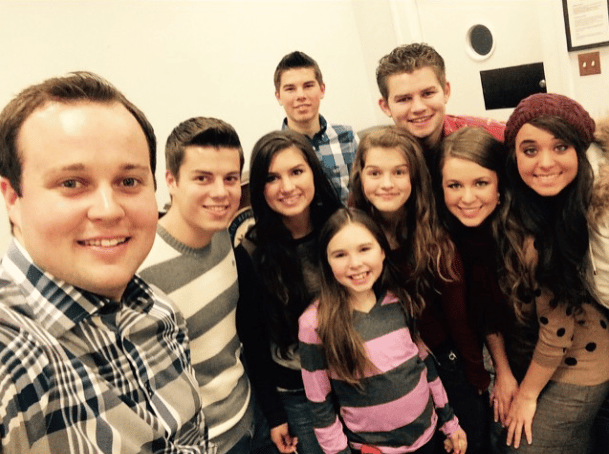 "I confessed this to my parents who took several steps to help me address the situation. We spoke with the authorities where I confessed my wrongdoing, and my parents arranged for me and those affected by my actions to receive counselling. I understood that if I continued down this wrong road that I would end up ruining my life."
So you want to see ALL the Duggars? Here is the wholesome face that the Duggars show to the world…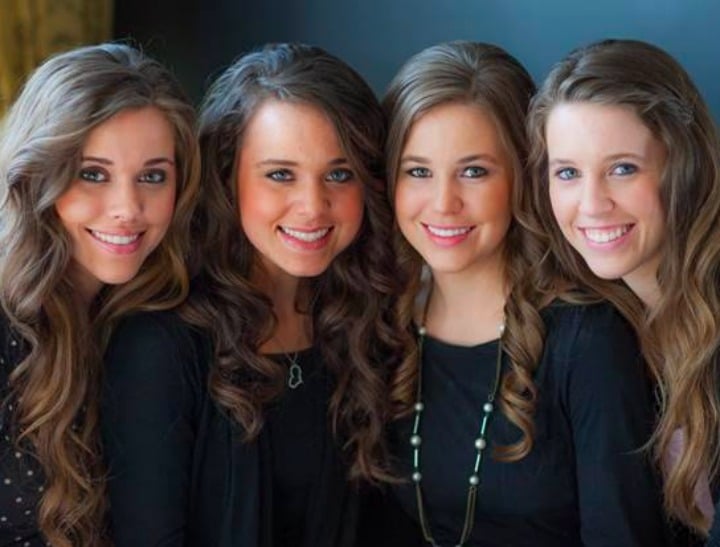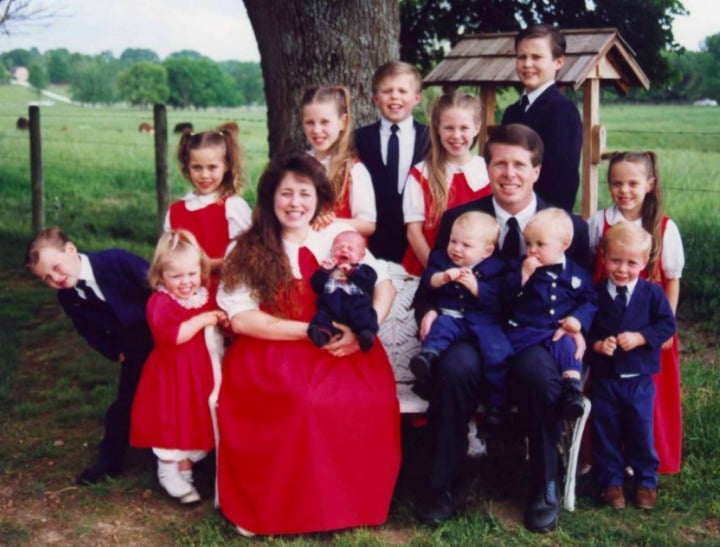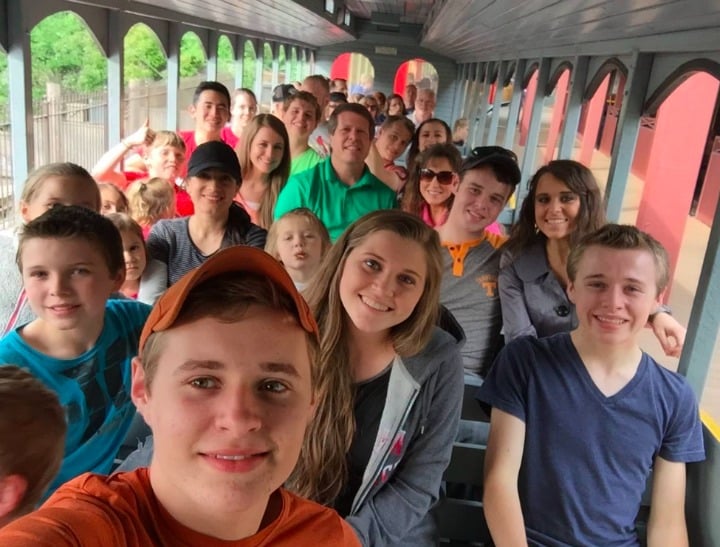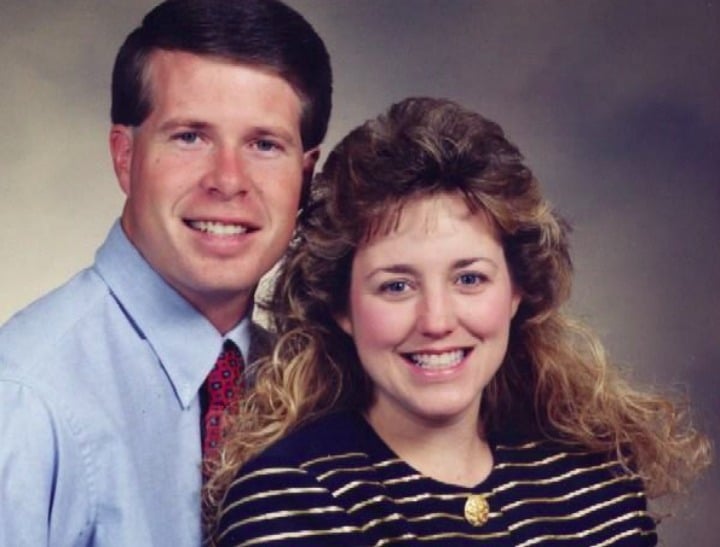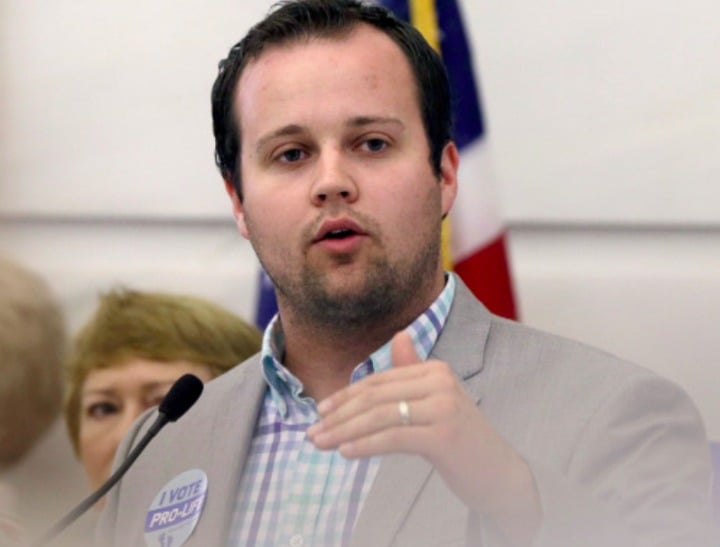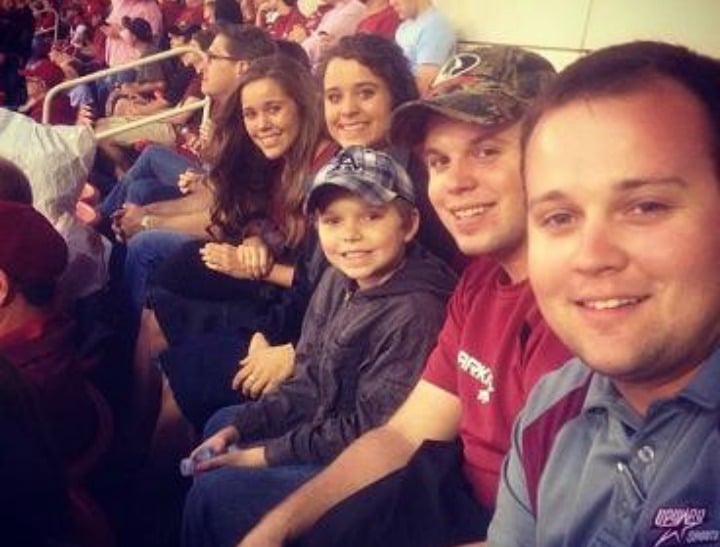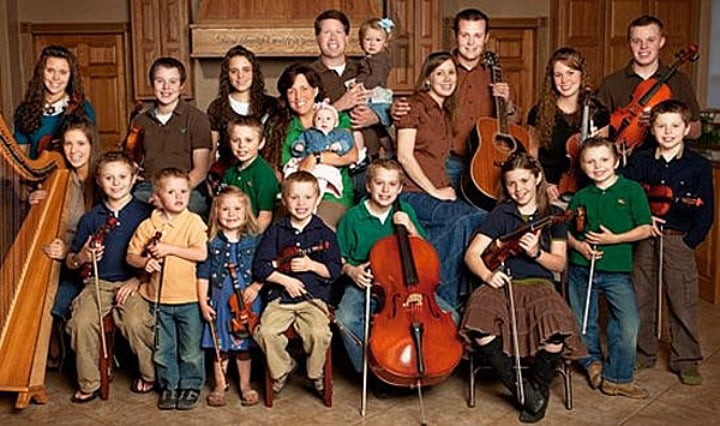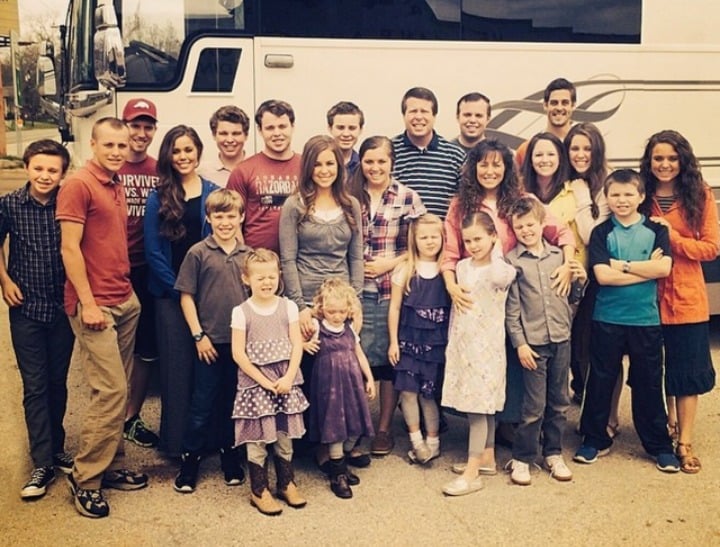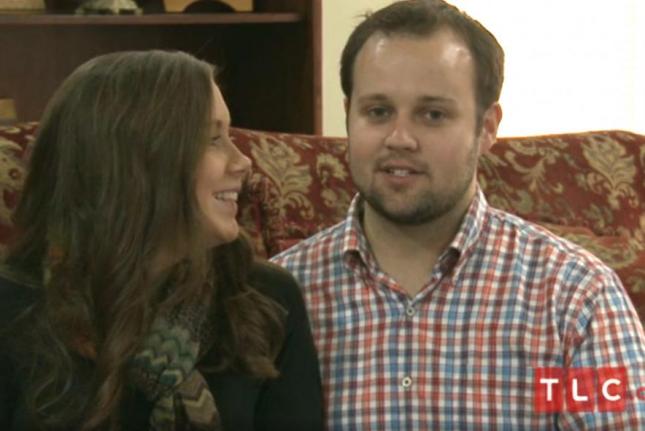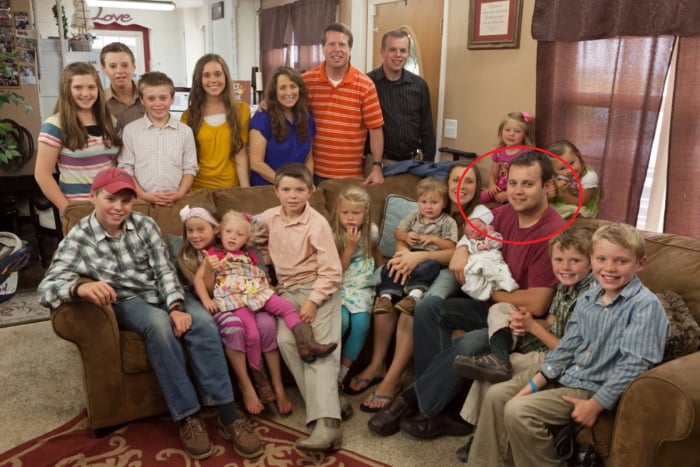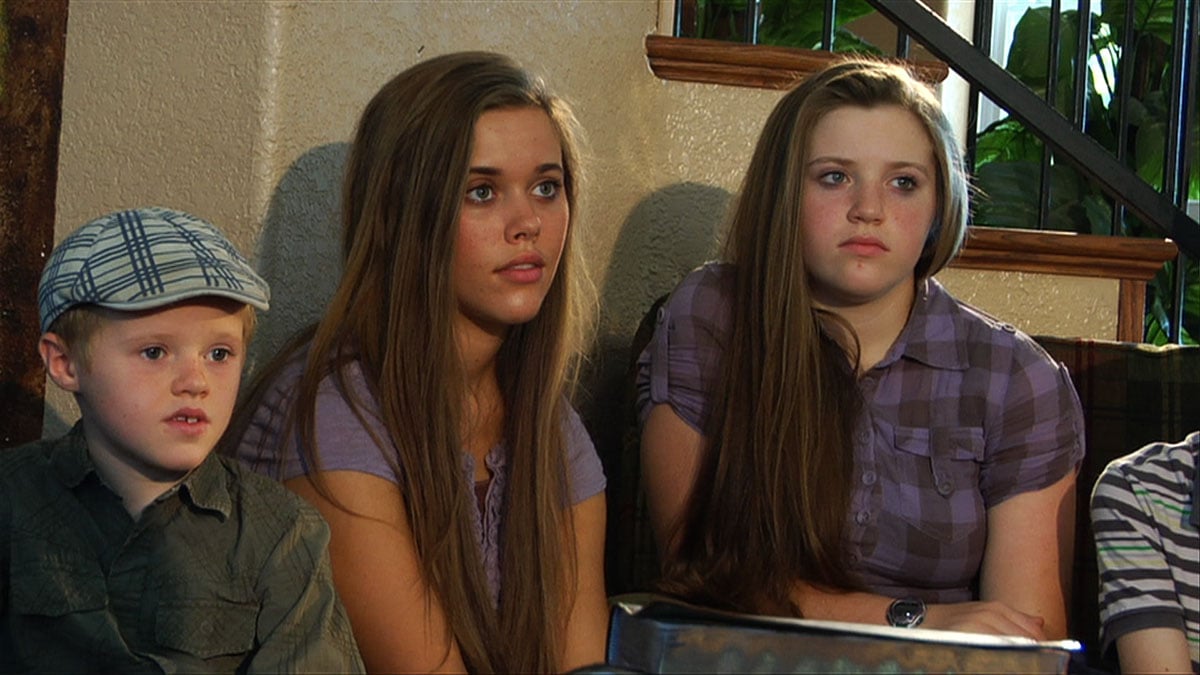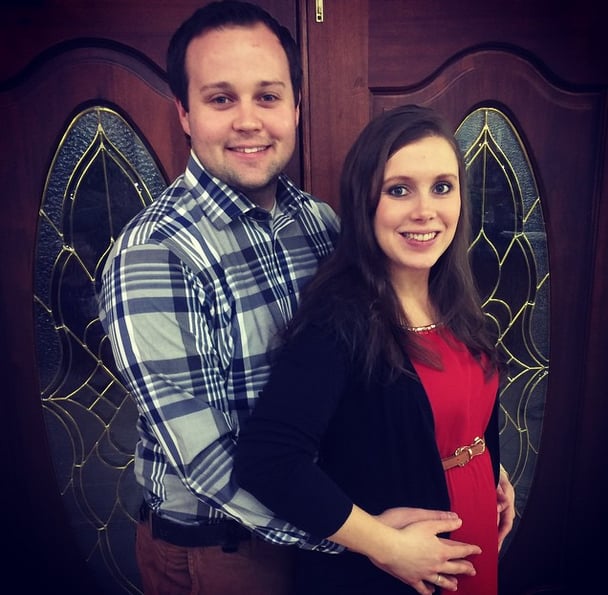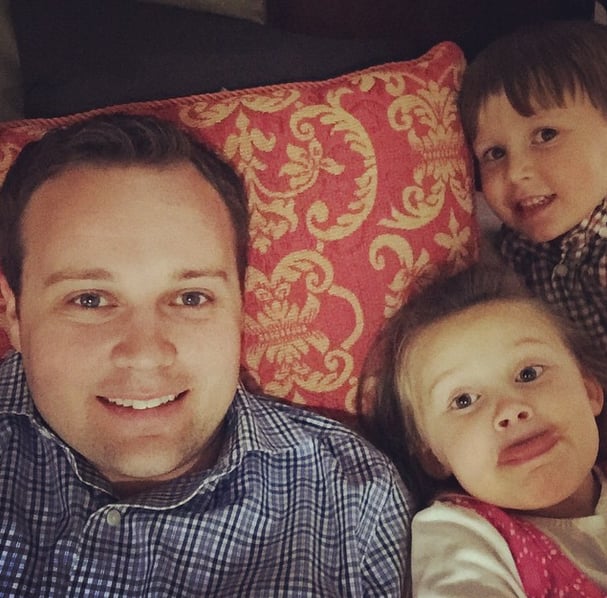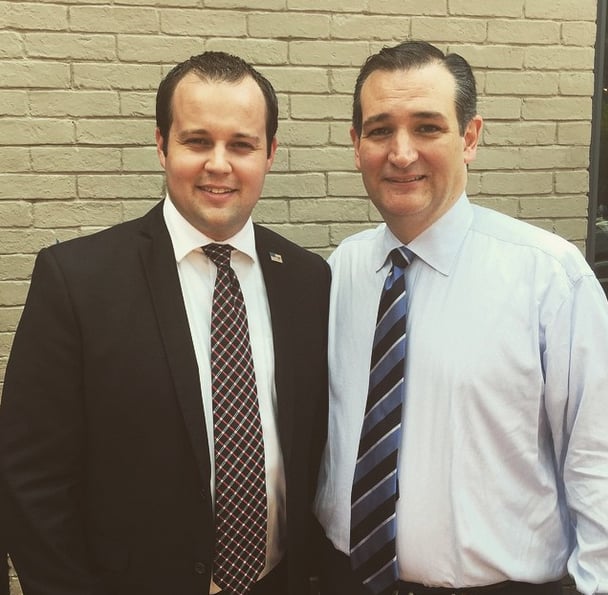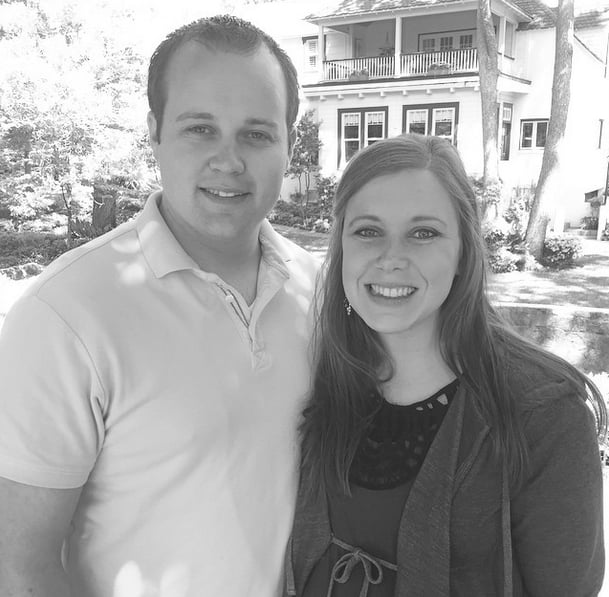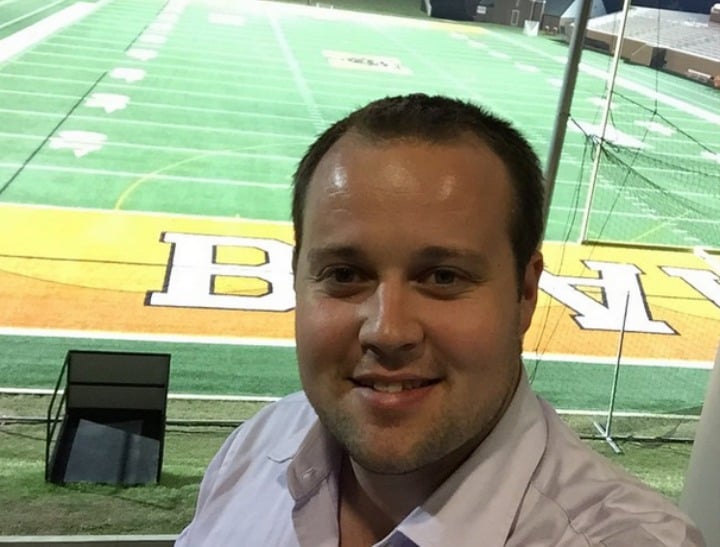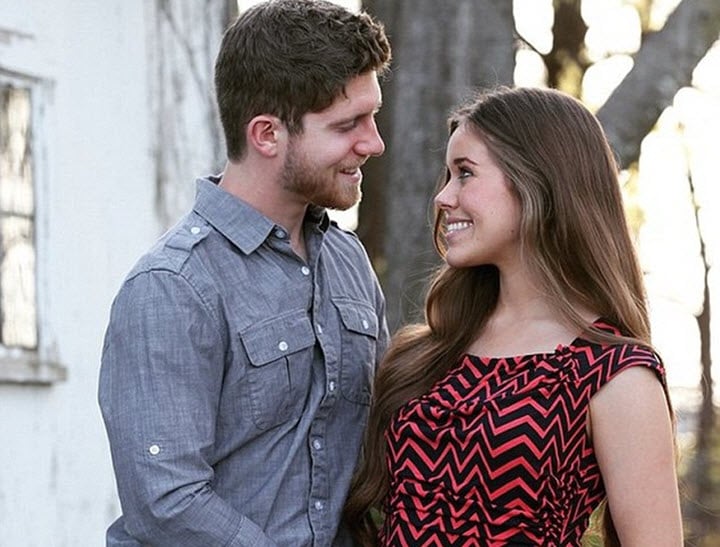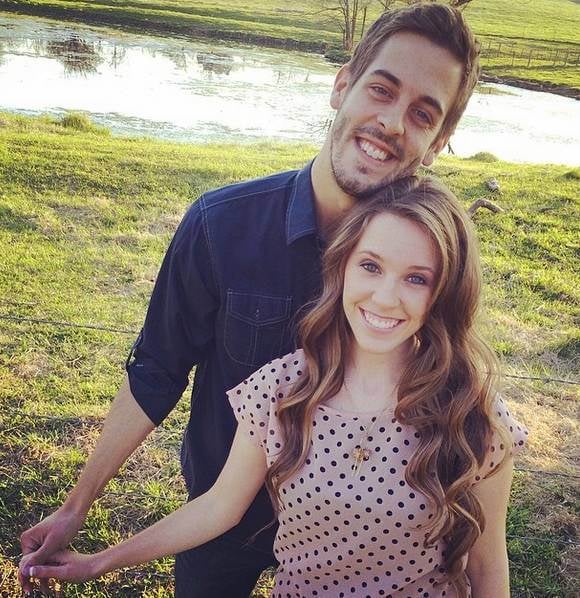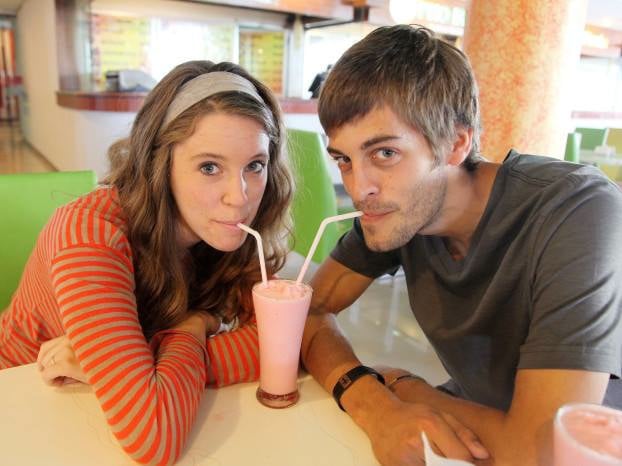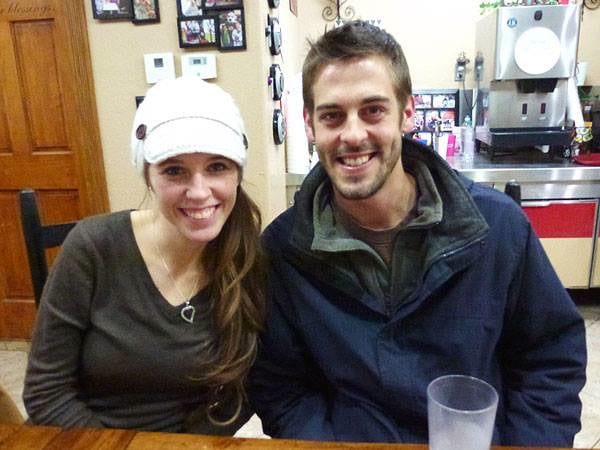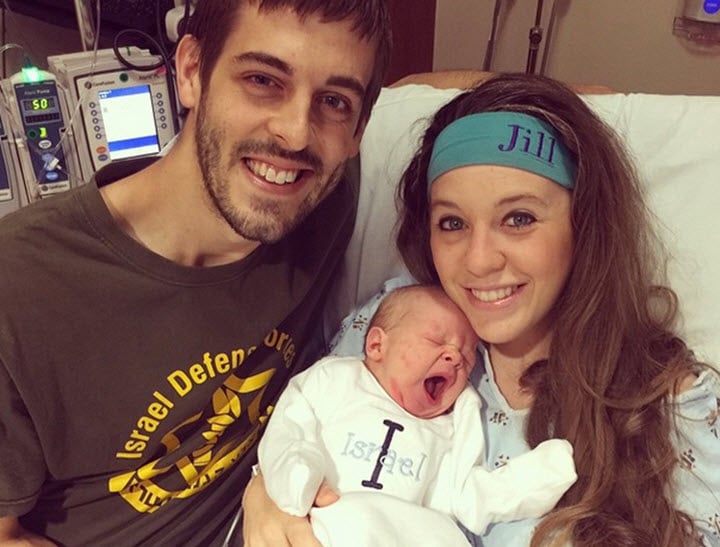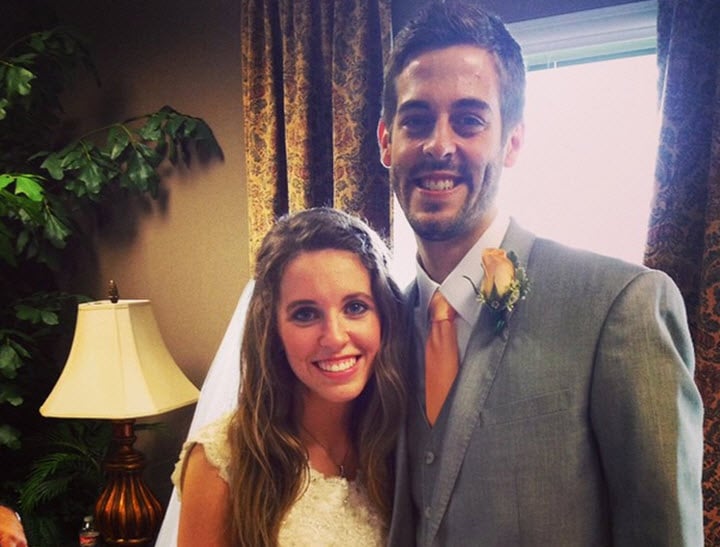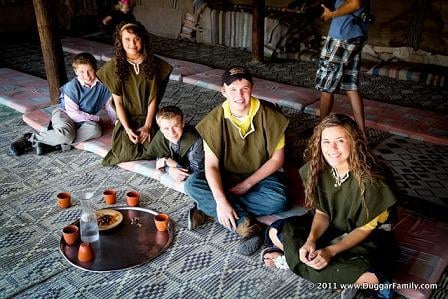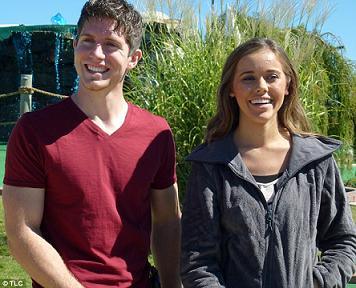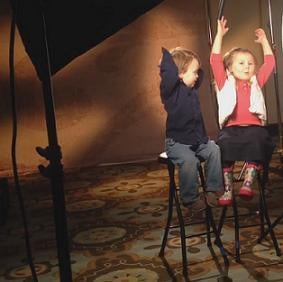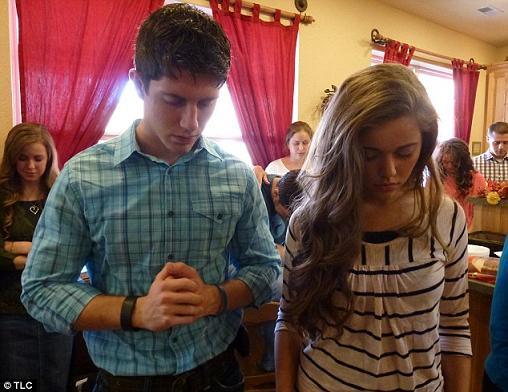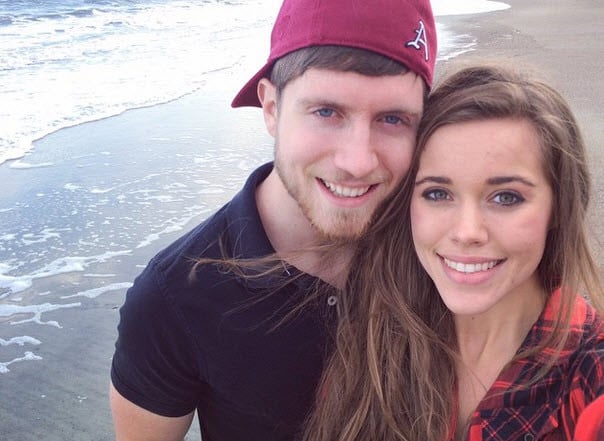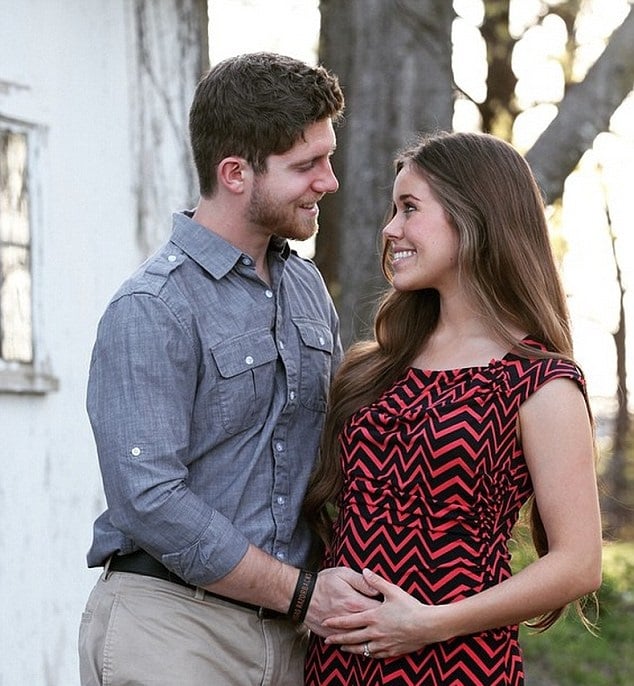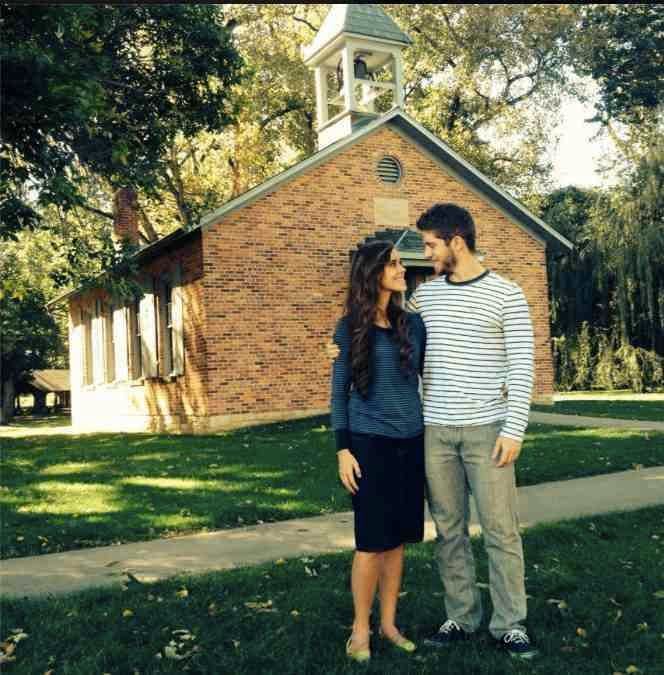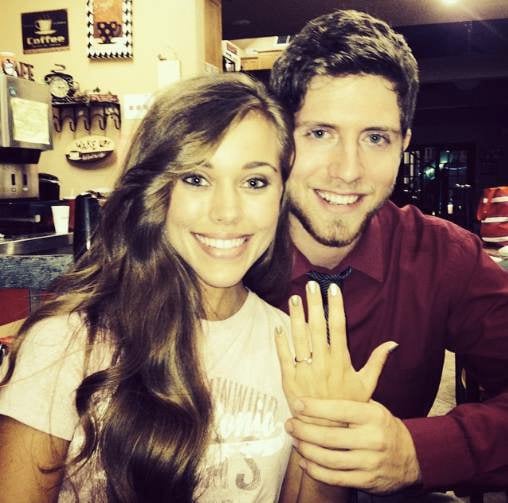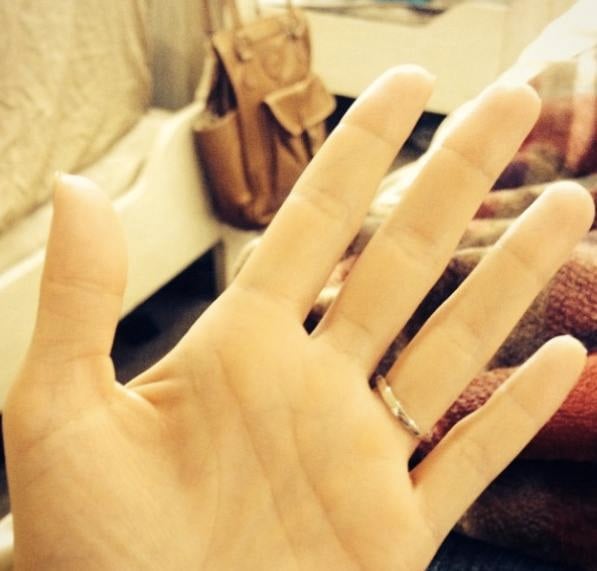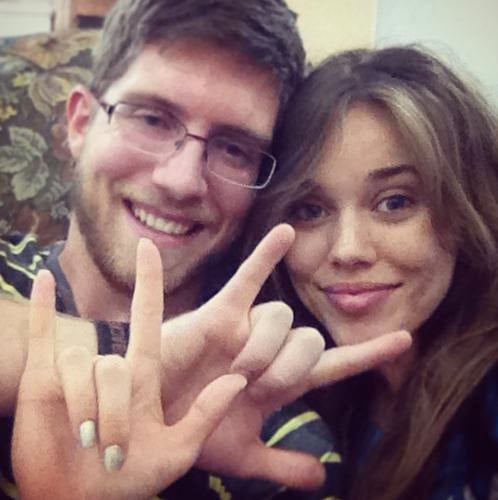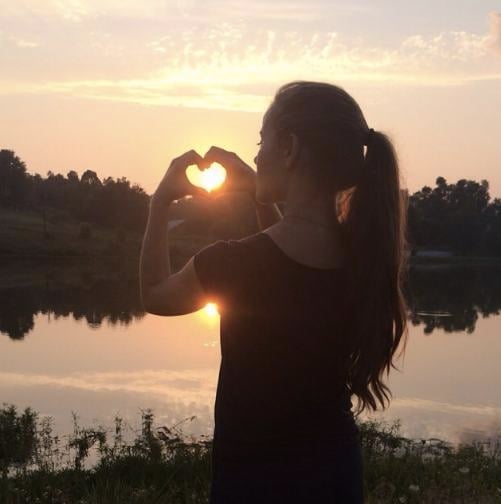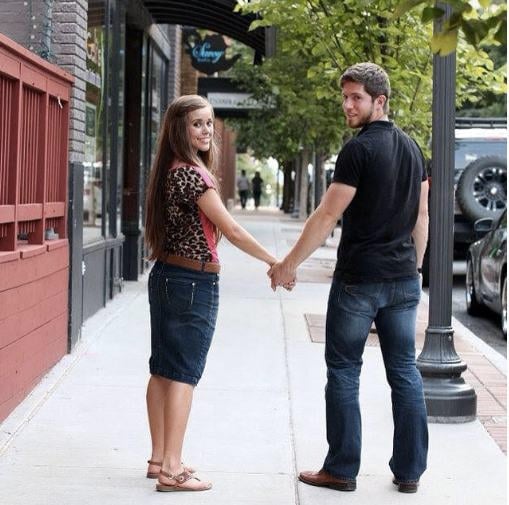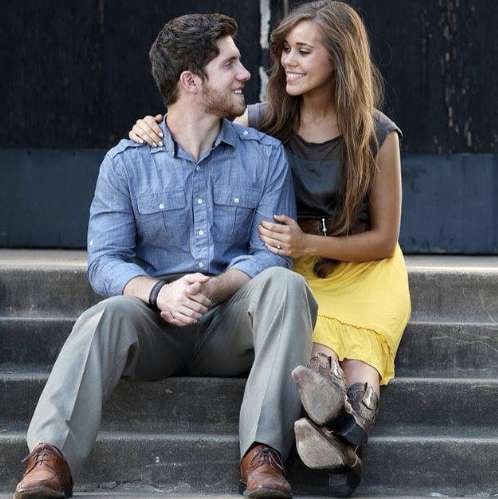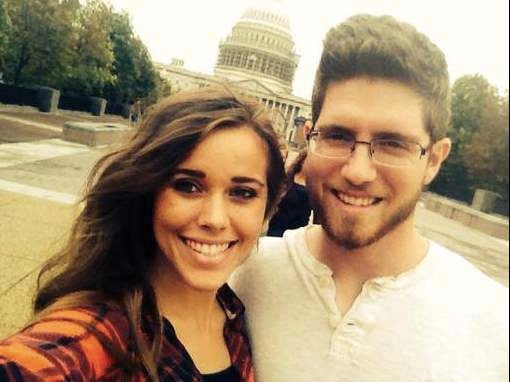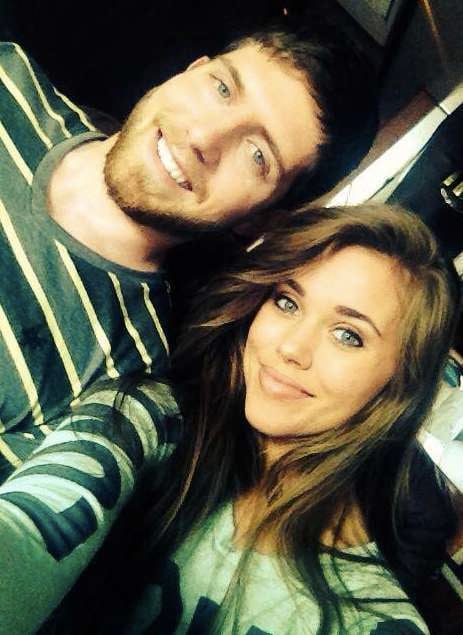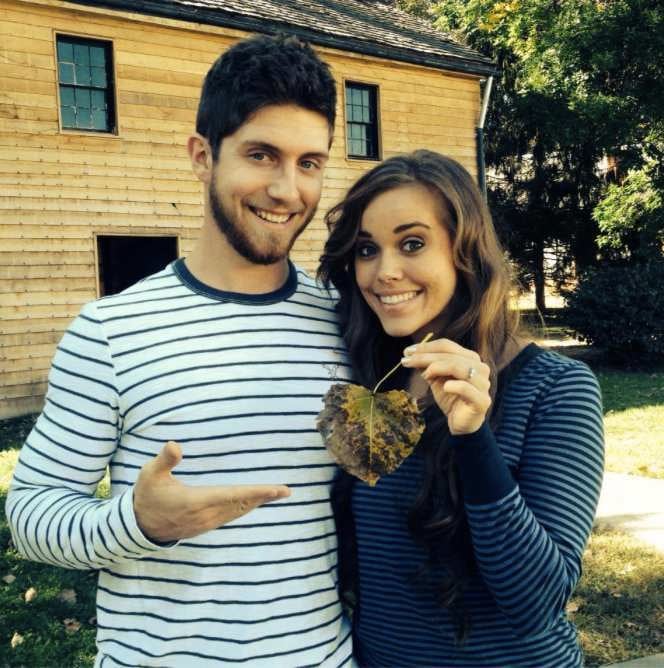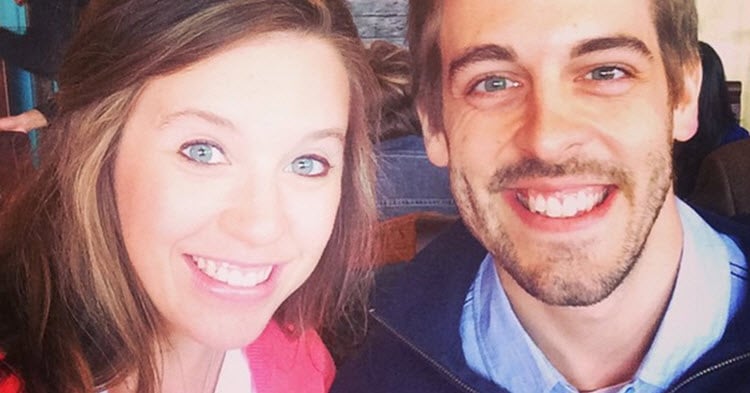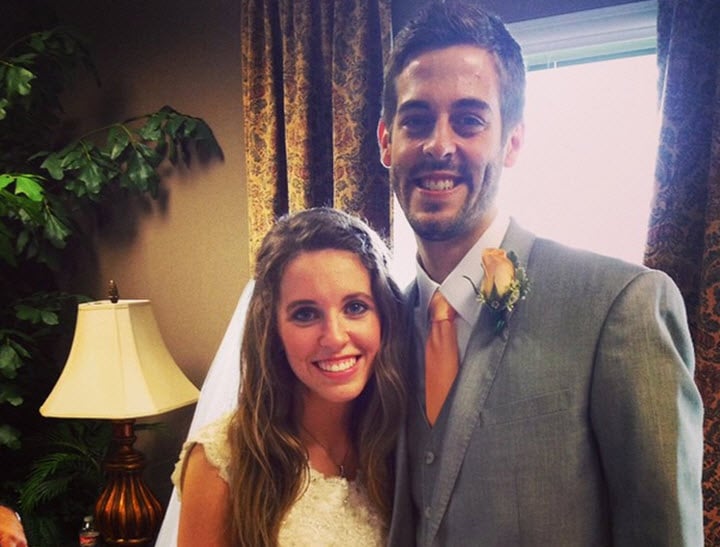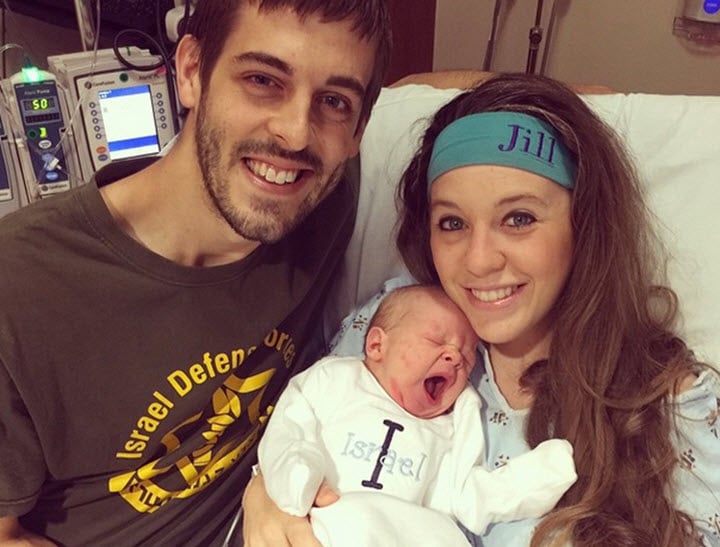 For more on the Duggars:
"How I was sucked in to enjoying a show about a homophobic, bigoted cult"

The 6 most disturbing fan responses to Josh Duggar's sexual assault confession.

This is the true face of the Duggar Family. And it is ugly.

The Duggar family just got bigger.

There's going to be yet another Duggar. Seriously.

Relationship advice from the Duggar women who have 'never been kissed'.

"There aren't enough kids in the world," says mum of 19.

Jess Duggar saved her first kiss for her wedding. And then she Instagrammed it.