WHAT IS MAMAMIA?
Here at Mamamia, absolutely everything is up for discussion: from pop culture to politics, body image to motherhood, feminism to fashion.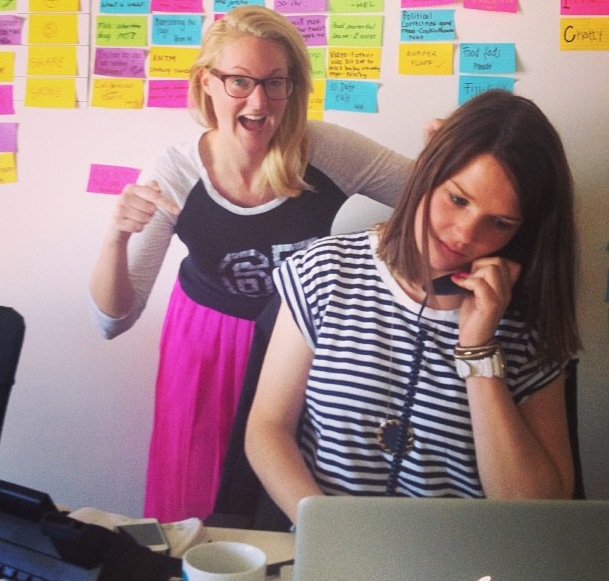 We unashamedly cover what everyone is talking about today: whether that's stories which will make you laugh out loud, cover your mouth in shock, help you get informed or start you thinking about an issue in a different way and sometimes, we help you to just switch off the brain power from a few sweet minutes and kick back.
We're not a mummy website, we're not a news website and we're not an opinion website either. We defy categorisation (just like our readers).
What kind of stories do you publish?
On any single day we will run a story about the political issue of the moment, share one woman's heartbreaking experience of losing a pregnancy, we'll explore the new ways media is distorting women's bodies, we'll interview one of Australia's favourite TV personalities…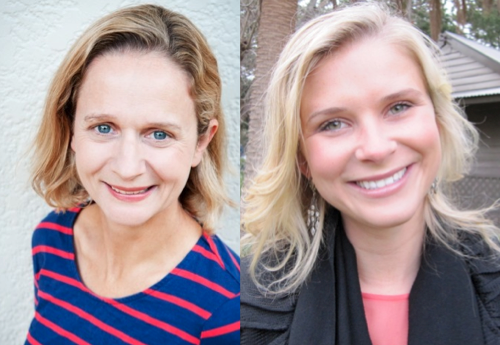 We'll show you some awesome fashion ideas from women who AREN'T professional models, have a comedian relate an anecdote you'll guffaw at, bring all the mums together for some group therapy on a 4 year old obsessed with weapons, while also providing you with cheat sheet to help you understand the conflict in Syria.
To quote rocker Meridith Brookes? "We're a little bit of everything all rolled into one."
How did this all begin? And who's Mia?
Mamamia began back in 2007 when Mia's career in women's magazines and television ended. Mia (pictured below) was sick of media mediums that were static and one way.
So sitting on the floor in her living room one day, she started a blog. Not a website for mums, or for fashionistas, or for the politically inclined. A website for all women; a website that recognises we're not just interested in one thing, we're interested in EVERYthing.
Since then Mamamia has expanded and grown, so that we now have an editorial team of 16 hard working women of all ages and backgrounds, plus 300+ contributors from ordinary women in the community, right through to Hollywood star Toni Collette, former Prime Minister Julia Gillard and TV personality Chrissie Swan.
Our team is led by Editor Jamila Rizvi (right) who joined Mamamia in 2012 and is passionate about bringing you the most entertaining, informative, opinionated and diverse stories each and every day of the year.
I'm listening now. Can you tell me more about what Mamamia stands for?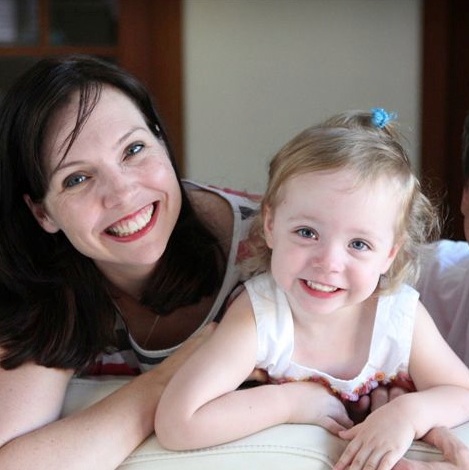 Unlike other women's websites, we're serious about making a difference. We pride ourselves on bringing you new perspectives on the issues but at the same time there are some social justice issues that guide our editorial and we care about deeply.
We believe strongly that women's representation in the media needs to improve and we should be sending young women and girls the message that HEALTHY is what's beautiful and not a digitally altered, severely underweight 12 year old posing in adult fashion.
We put the rights of the child above all else and it's central to the messages we promote. We are firmly in favour of vaccination and concerned about dangerous practices like free-birthing that put the lives of children in danger.
We speak openly about abuse and mental health issues, we support women's rights to control their own bodies and we're committed to a more humanitarian approach to refugees and action on climate change.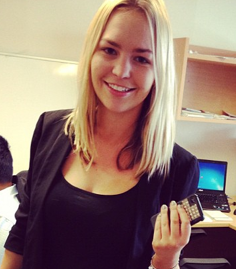 Who is reading with me?
Between 2 and 4 million Australian women (and the occasional bloke too!) log onto Mamamia and our sister site iVillage.com.au every month.
Don't let the name deceive you. This isn't just a website for mums – about half of our readers have kids and half don't. Think Mamamia as in the ABBA song.
Who are these women? Well, they're women just like you and your friends. Women who like to laugh AND cry. Women who are smart, switched on and engaged but not precious. Women who are interested and interesting.
And just like a real life discussion with a group of women, you never know where the conversation will go.
Let's get started.