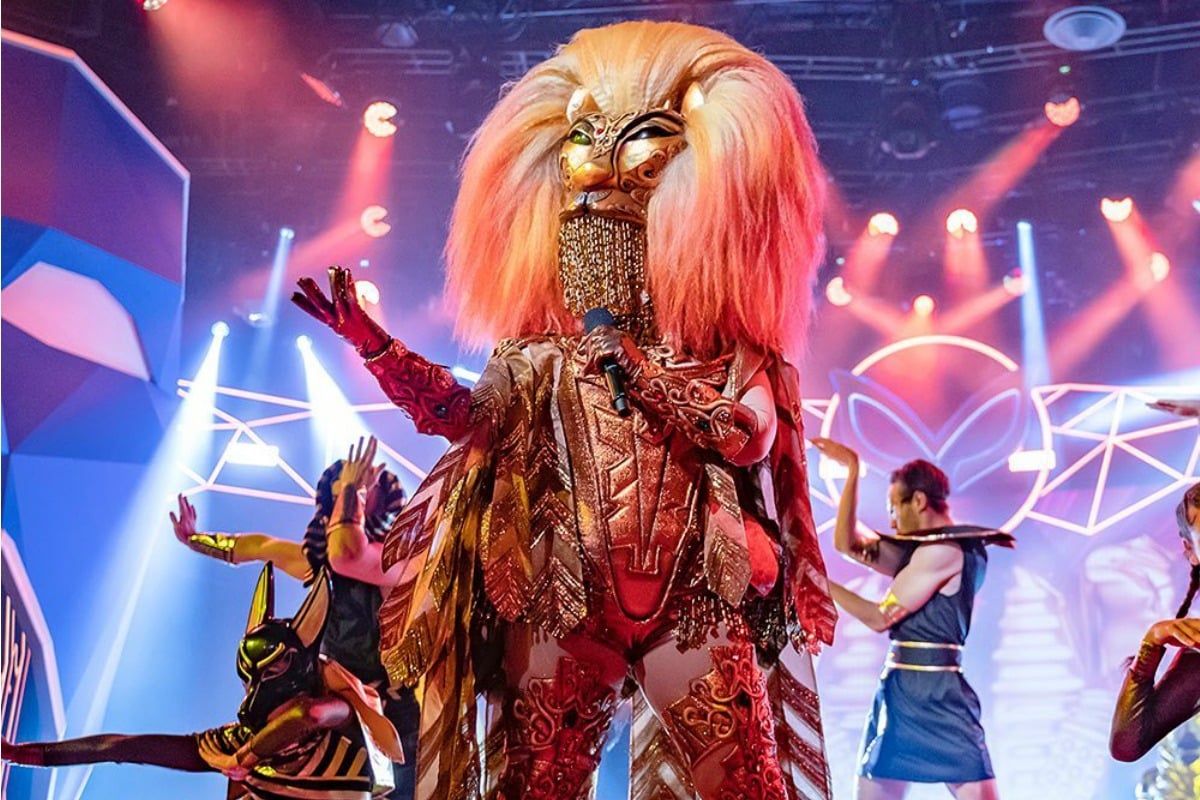 You'd think Channel 10 might make The Masked Singer a wee bit harder next time.
Yes, there have been a few surprises in the reveals of Gretel Killeen as the dancing Octopus and Brett Lee as the singing Parrot, but even so, almost every other celebrity has been guessed by the public.
We (almost definitely) know Cody Simpson is the smooth-moving Robot and Deni Hines is the colourful Unicorn. And now, we're almost certain we have discovered who the Lion is, too.
It's Kate Ceberano and I won't hear a word against it (unless… it's not Kate Ceberano).
But please, putting aside the fact that Kate Ceberano's jaw-dropping voice is as distinctive as they come, literally every other clue adds up as well.
Who is the Lion on The Masked Singer Australia?
It's Kate Ceberano. Let us explain.
Clue: "As a young lion, I entered a competition that would change everything."
Evidence: When she was 15-years-old in 1981, Ceberano came third in the TV series Search for a Star.
Clue: "I barely remember a time when people didn't know me. Success came young."
Evidence: As above, from 15-years-old, Cebrano was a public figure.
Clue: "I pride myself on being brave."
Evidence: In 1989, Ceberano released her album Brave.