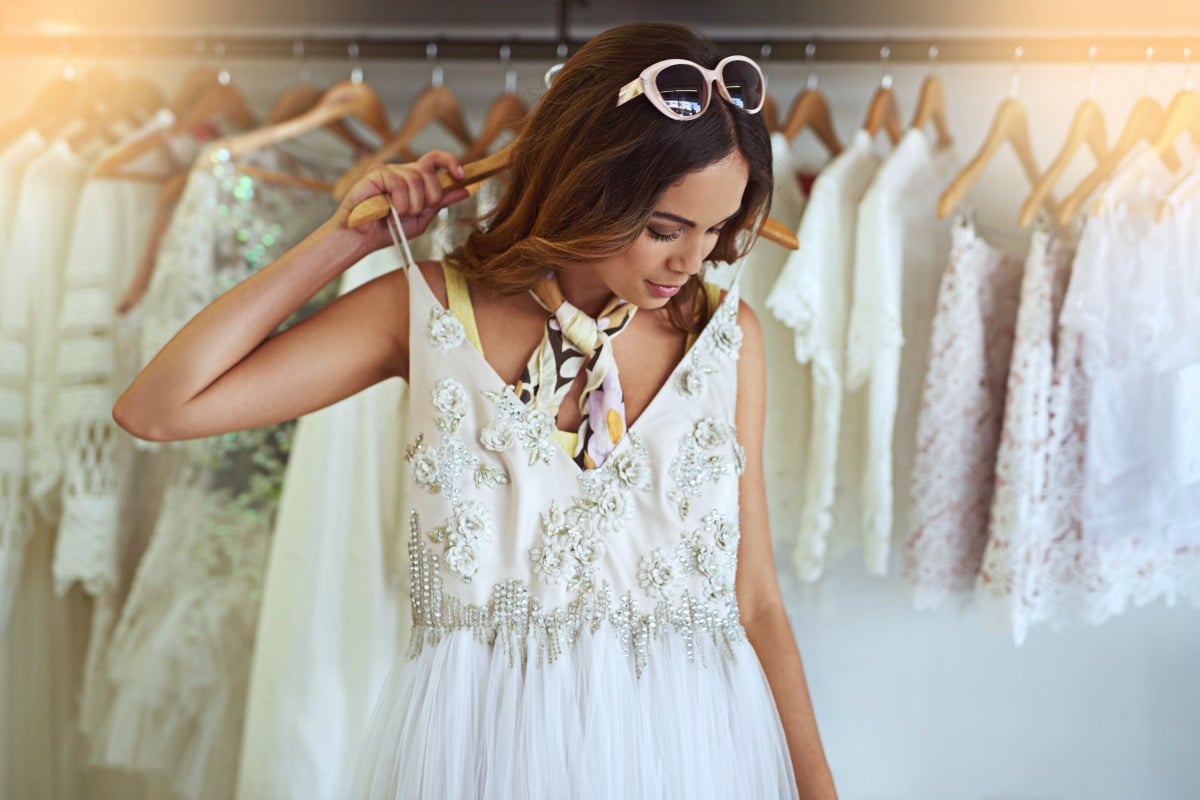 I need to be completely honest about wedding planning for a moment.
It's just… not what I expected.
Despite reading dozens of forums, listening to countless podcasts and talking to a handful of friends about their experience, it seems you don't really understand just how sh*t wedding planning can really be until you're right in the thick of it.
Yes, I get it – I'd be annoyed at me too. It's a beautiful and exciting time and I really should be grateful to be in this position. (Trust me, I am). But… I didn't realise that this was going to be such a stressful (and expensive) job.
Side note – we asked people how much money they think is acceptable to spend on a wedding dress and the answers might surprise you. Post continues after video.
You see, I have a theory.
I'm pretty certain that some people are just born knowing exactly how to plan a wedding.
They know what needs to be done. They know when it needs to be done. And they know how to get it done.
But me? Well, I'm over 12 months into planning now and I still feel like I have absolutely no idea what I'm doing. ¯\_(ツ)_/¯
From deciding on a guest list to figuring out what the heck a wedding theme is and whether you actually need one, all this planning is stressful, dammit.
And while there's plenty to look forward to during wedding planning (um, cake tasting anyone?), there's also a lot of annoying little things that pop up along the way.
Here's just seven of the irritating things everyone planning a wedding knows to be true.
The one question everyone asks.
From the moment you're engaged, there's one question everyone will ask you: "Have you set a date yet?"
Just hours after the proposal took place, we announced the news to our friends and family. And almost immediately, the question started coming up.
Less than 24 hours after the proposal, we were even being asked if we knew who was in our bridal party yet.
Trust me – if you ask any newly engaged couple these questions, they'll probably have no idea.
Heck, it's been a year and I still don't know what to say when people ask me: "So, how's wedding planning going?"
Wedding dress shopping can kinda suck.
The pressure to find the ~perfect dress~ is real.
And I don't mean the pressure from a salesperson or your family and friends – it's the constant internal pressure and questioning.