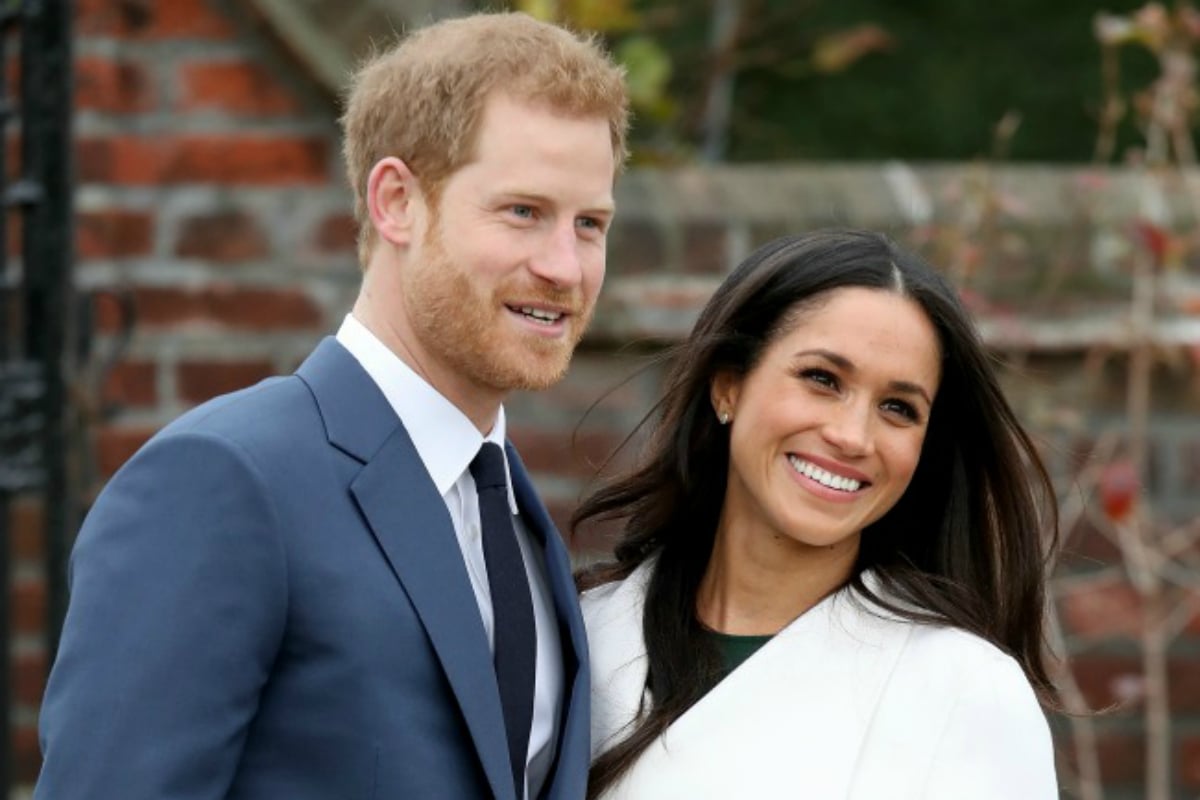 To catch up on all things royal family, make sure you check out our Royal Hub. We've got you completely covered.
Royals love portraits.
That's a fact.
And in December last year, in a very fancy room in the United Kingdom, a portrait was taken.
It was one of many portraits taken of Meghan Markle and Prince Harry during their engagement, but this one was different.
This one was… secret.
In a photo of the Queen released earlier this year, when she met Australia's High Commissioner George Brandis at her very stately Buckingham Palace, keen royal fans spotted a portrait in the background.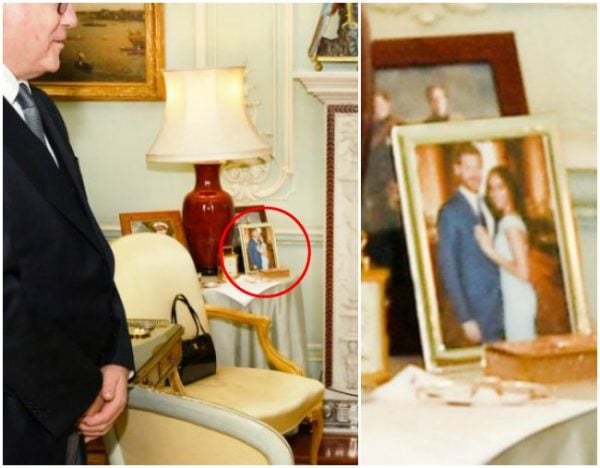 It was of Prince Harry, in a navy suit, and Meghan Markle, in a light blue dress.