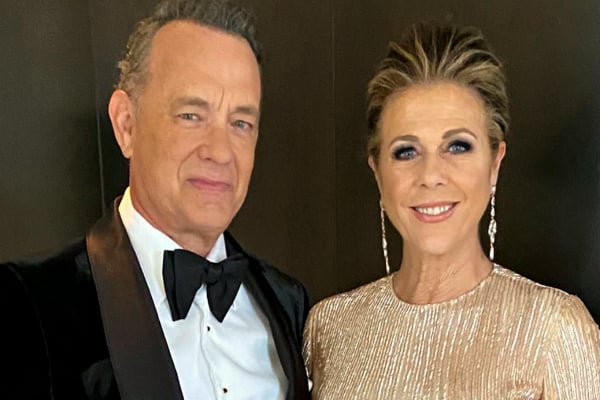 1. Tom Hanks has written a heartfelt letter to a bullied boy named Corona.
Tom Hanks has written a heartfelt letter to an eight-year-old Australian boy after he was bullied over his name, Corona.
The boy, Corona De Vries from Gold Coast, Queensland, was attacked by other children over his name, amid the coronavirus outbreak.
But of course, being the lovely man he is, Hanks gifted the young boy his 'Corona' typewriter.
The boy wrote to Hanks to check on him and Rita Wilson after they were both diagnosed with COVID-19 here in Queensland Australia. He said, "I heard on the news you and your wife had caught the coronavirus." Are you OK?"
And then, alongside his loved typewriter that he gifted the Queensland boy, he penned a thoughtful letter back.
"Your letter made my wife and I feel so wonderful!" Hanks replied in a letter typed on a Corona typewriter.
"You know, you are the only person I've ever known to have the name Corona – like the ring around the sun, a crown.