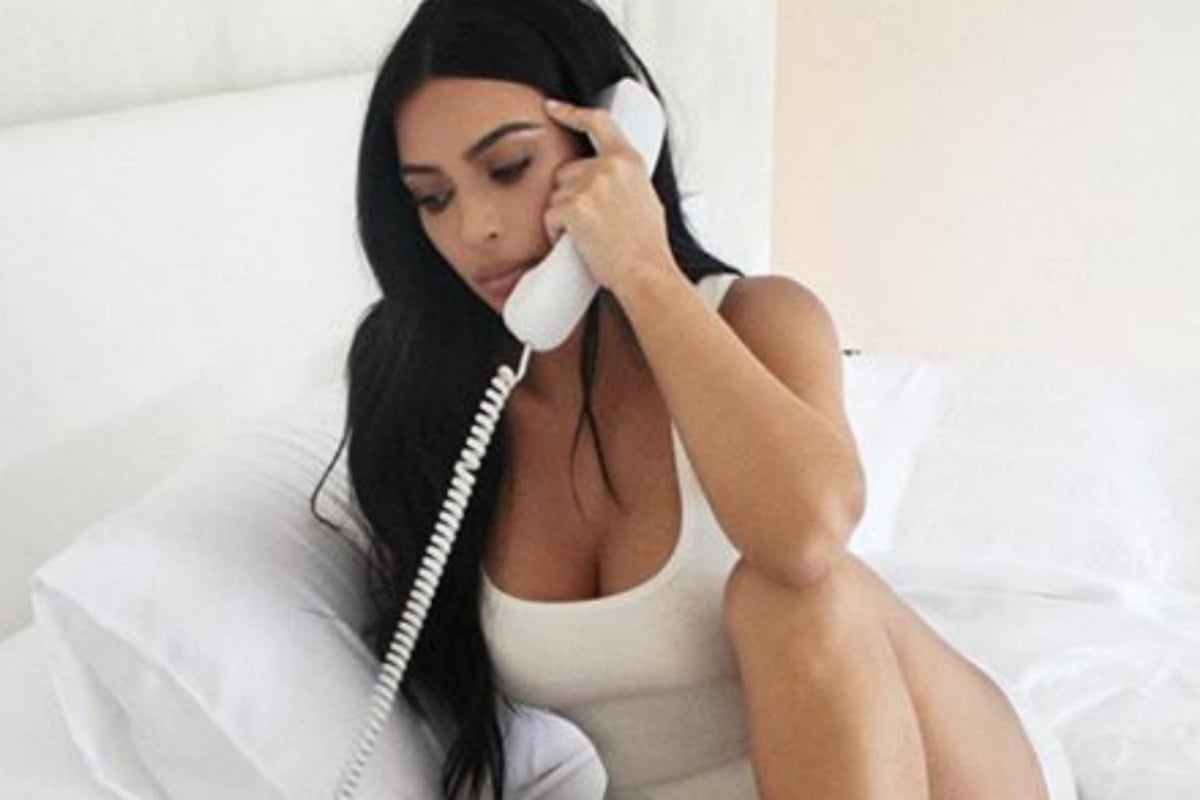 Just because we're in the midst of a global pandemic doesn't mean that Kim Kardashian West losing it at Taylor Swift on Twitter is any less important. (Yes it does).
Nonetheless, our good friend Kim has decided to address that leaked recording of the full phone conversation between Kanye West and Taylor Swift all the way back in 2016.
"Taylor Swift has chosen to reignite an old exchange," Kim shouted, or at least we imagine she shouted, before continuing, "that at this point in time feels very self-serving given the suffering millions of real victims are facing right now…"
But that didn't stop her. Just like the time she lost her earring in Bora Bora and Kourtney had to yell "KIM THERE'S PEOPLE DYING". 
In order to understand her problem with Taylor, we should probably just recap what went down in 2016.
I forgot why Kim Kardashian West and Kanye West are at war with Taylor Swift…
Well that is unforgivable but we will explain anyway.
For a quick recap, in 2016, Kanye West released his song 'Famous' with the lyrics:
I feel like me and Taylor might still have sex
Why? I made that b*tch famous (God damn)
I made that bitch famous
Upon the release of his song, Kanye told everyone that Taylor was absolutely fine with the lyrics, and they even had a phone call about it where she explicitly approved them.
Taylor denied that she approved the lyrics.
You can watch the trailer for Miss Americana right here. Post continues below. 
So that's when Kim decided to release a phone call of the conversation between Kanye and Taylor that she had recorded (why were you… recording that) and it appeared that Taylor did indeed agree to the lyric about "me and Taylor might still have sex".
Taylor clarified that she took issue with Kanye calling her a "bitch", but by that point no one was listening anymore.
After the release of Kim's recording, #TaylorSwiftIsOverParty began trending on Twitter, with tens of thousands of people flooding her socials with the snake emoji.