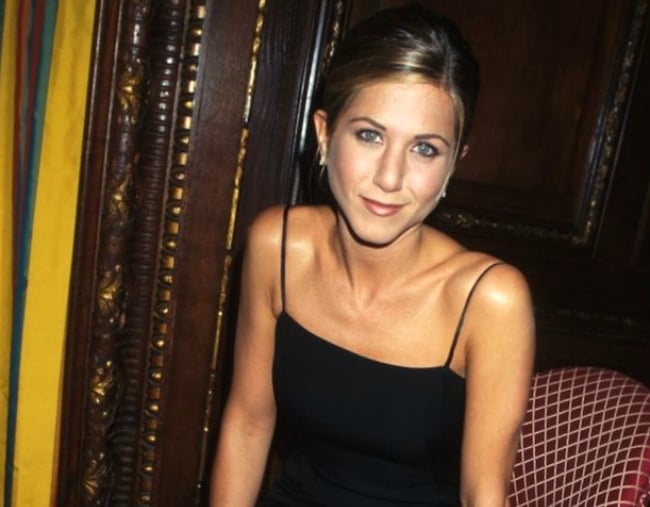 The 90s have been back for a while now, no?
From tiny sunglasses and Rachel Green-inspired hair to chunky Dad sneakers, you'll find just about every fashion moment from Clueless, Friends and Buffy The Vampire Slayer in stores and online in 2018.
But one trend we really hope won't leave us anytime soon is the slip dress.
They're the ultimate throw-on dress that can be styled up or down, and an easy way to add a bit of luxe to your everyday.
We needn't stress though – data from The ICONIC says they're not going anywhere.
According to the Aussie shopping site (which you may or may not have open in several tabs right now), in just the last day alone, three key slip dress styles have been really bloody popular:
The squared scoop neckline – Bec & Bridge Hibiscus Islands Midi Dress, $220.
The cowl neckline – Bec & Bridge Feel The Heat Dress, $240.
Thin spaghetti straps – Bec & Bridge Te Amo Scoop Midi Dress, $200.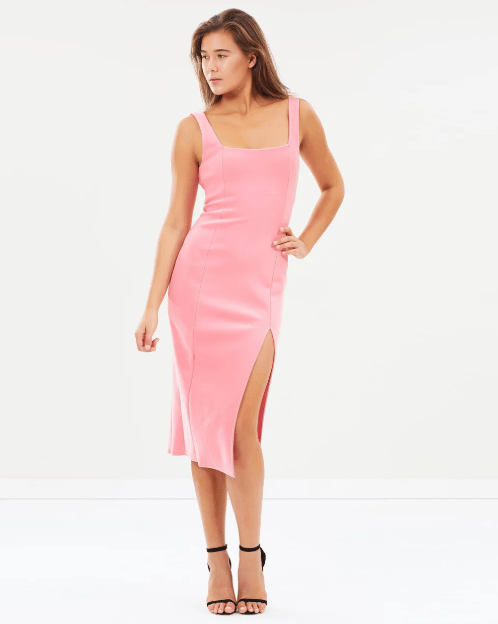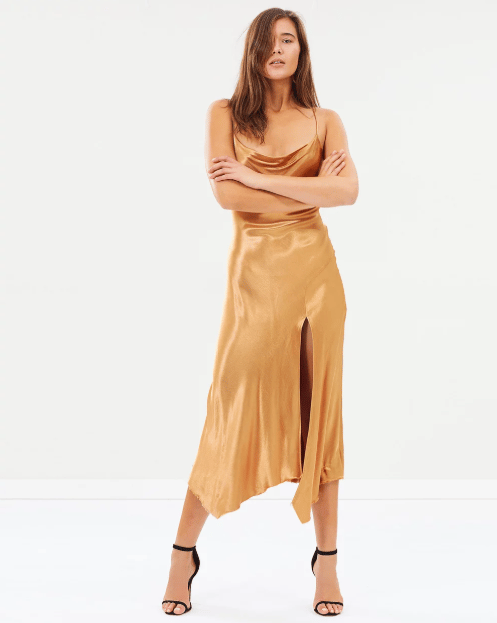 In particular, these three Bec & Bridge styles have gone gangbusters this week, but The ICONIC's Senior Womenswear Buyer Suzy Rashbard said it's possible to recreate this trend at any price point in the lead up to spring and summer.
"The 90's slip trend has been hugely popular over the past few seasons and it's not going anywhere any time soon. Think bold colours and prints in both midi and mini length from brands such as Bec & Bridge, Silk Laundry and By Johnny," she told Mamamia.
"The best thing about slip dresses is that they're so versatile - dress them down by layering with a t-shirt, leather jacket and sneakers, or switch to heels and a great pair of statement earrings for an evening out. Either way, make a slip dress one of your wardrobe staples."
Admittedly, slip dresses aren't always the easiest purchase for every size. The beauty of them is they're meant to drape over your body, so if in doubt, size up, or throw a high neck tshirt or skivy underneath if you'd prefer to cover your arms.
They're also not the cheapest fashion piece, mainly because silk that looks and feels lovely costs. That said, alternatives in other fabrics like stretch jersey and linen can help you achieve the look within your budget.
Top make your search for the perfect slip dress that little bit easier, here's a roundup of the best ones out right now.
Are there any 90s fashion trends you wish would go away for good? Tell us in the comments!