Buffy: The Vampire Slayer was the action-packed teen drama that starred a heroine as fierce as she was fashionable.
This year marked the show's 20th anniversary so we thought we'd collate the top five things you (probably) never knew about the series.
Considering Buffy is the kind of show that gets a kick out of the mysterious. it's no wonder the series has so many hidden gems.
To hear all the Buffy secrets you never knew about, listen to the Big Bad Buffy Bonus. 
1 . Sarah Michelle Gellar originally auditioned for the secondary role of Cordelia; and Charisma Carpenter auditioned for the role of Buffy.
Can you imagine our pint-sized heroine being anything other than Gellar? Nope. Me neither.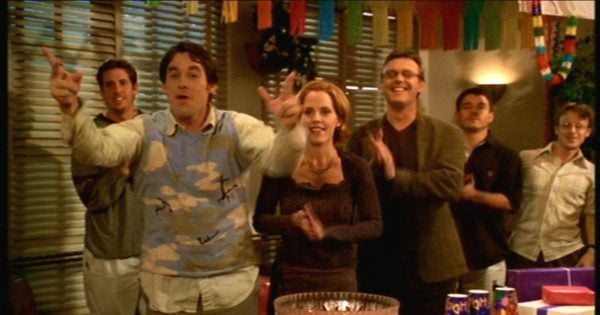 2. The character of Buffy had roughly three different birthdays.
There is great confusion around the exact date of the slayer's true birthday. In the first season and during the, "I Robot, You Jane" episode, viewers are shown two birth dates.
The first is an online profile that says she was born on October 24, 1980. The same episode goes on to show her birthday as May 6, 1979. Confused?
It gets worse. The character says she's a "Capricorn, on the cusp of Aquarius" during the fourth season.
A Capricorn on the cusp of Aquarius would need to be born between around January 16 to January 23.
3. Selma Blair and Katie Holmes were originally up for the role of Buffy.
Holmes is said to have declined in order to attend high-school. Blair is believed to have been beaten by Gellar fair and square.