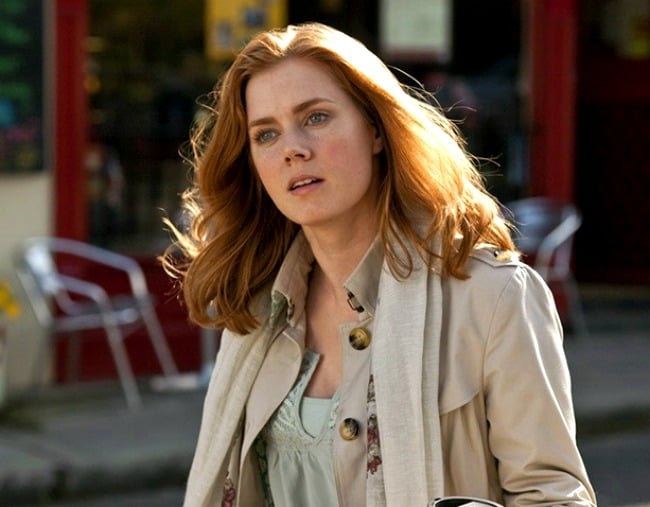 Every once in a while a book will come along that is an absolute page turner, one which will inevitably become a must-watch TV series.
When this happens, many people will tell you that you can either watch the TV series first or read the book first. They will say that it doesn't particularly matter in which order you devour the content, the story is there to be enjoyed in many different ways.
However, these people are wrong.
I am of the belief that you must consume a story in the way it was first intended to be told to you. So, if a book is being transformed into a movie or a TV series you'll want to read every page of that book before you think about looking at a screen.
(The only possible exception to this rule is The Devil Wears Prada, because that book is just a tad horrendous but the movie is just sublime. Permission to skip the book and go straight to the movie = granted.)
With this rule in mind, it's important that you read Sharp Objects, the 2006 novel by Gillian Flynn, before the new series drops on Foxtel and it's all anybody can talk about.
Ever since the first teaser for the show dropped, fans and critics alike have been in a spin for a number of reasons.
Firstly, it's because the darkly dramatic eight episode series will star five-time Oscar nominee Amy Adams in the lead role. She has done a touch of TV before, but not since she broke into the big time, which means that we are all itching to find out what kind of a project could possibly draw her away from blockbusters and onto the small screen.
Take a look at the teaser trailer for Sharp Objects, it will get you excited to read the book ASAP.
Then you have to add in the Gillian Flynn factor.
There's no disputing that the Gone Girl author knows how to tell a fast paced and gripping story and she's got both hands firmly on the wheel for this newest adaption of her work. In addition to executive producing Sharp Objects, Flynn also serves as a writer on the series, so hopefully we can expect a few extra twists and turns that don't appear in the novel.
But aside from the hype around the series, Sharp Objects is a uniquely dark and difficult read that will have you hooked until the very last page.
It's the kind of book that features a plot that will turn over and over in your mind long after you've gotten to the end of that last page. It's a book you'll want to press into the hands of your friends while hissing "you HAVE to read this", because you're safe in the knowledge they will absolutely thank you later.
Sharp Objects follows Camille Preaker (played by Amy Adams in the TV adaption), a newspaper journalist who must return to her hometown to report on a series of brutal murders.
Returning to her former home of Wind Gap in Missouri, following a brief stay at a psych hospital after years of self-harm, Camille must begin to unravel the murders of two preteen girls while also dealing with her estranged family in a world she had left far behind.
The local police in Wind Gap aren't particularly forthcoming about the murders, but the town sheriff does end up divulging to Camille off the record that he believes the murderer is a local member of the community and not a stranger as many of them have been led to believe.
From there, the mystery begins to take a few nasty twists and turns.
If you loved Gone Girl, either the book or the movie, then you will fall in (painful) love with Sharp Objects. 
Just make sure you read the book first, please.
Sharp Objects will premiere on Foxtel in July. It is directed by Jean-Marc Vallee (Big Little Lies) from scripts by Gillian Flynn and Marti Noxon (UnReal).