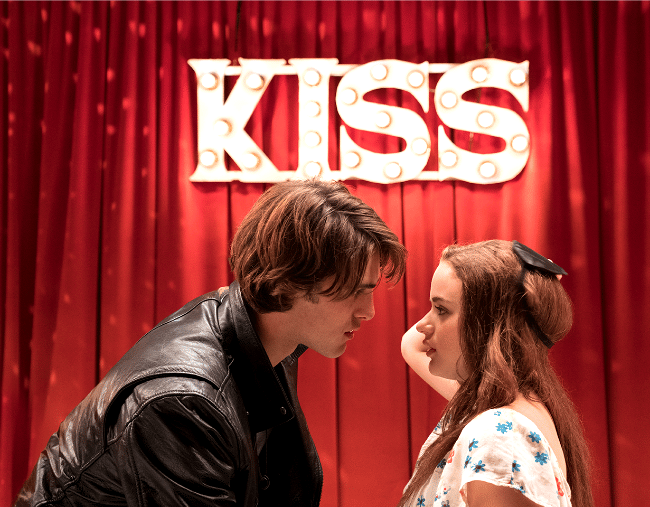 If you're in the mood to get lost in some amazing movies this weekend, but you don't fancy being stuck in a cinema with screaming children and obnoxious adults who are checking their phones, you're in a spot of luck.
Netflix has dropped a slew of new movies that are sure to keep you glued to the screen this weekend. From teen rom-coms that will make your heart thump, to sci-fi dramas that will keep you on the edge of your seat and even something you can watch with your mum on Mother's Day, here are the options you're going to want to add to your Netflix queue immediately.
ANON
This science fiction thriller takes place in a future where technology has rendered privacy obsolete and a detective must investigate a serial assassin who has been deleted from all visual records.
But in trying to solve a series of murders, detective Sal Frieland (played by Clive Owen) stumbles upon a young woman known only as "The Girl" ( played by Amanda Seyfried). She has no identity, no history and is invisible to the police.
Sal then realizes this may not be the end of crime after all.
ANON is available on Netflix now. 
The Kissing Booth
This romantic comedy flick is based on teen author Beth Reekles' novel of the same name.
The movie follows Elle Evans (played by Joey King), a 16-year-old high school student who's popular and loves to party but has never been kissed. When she ends up in a kissing booth with her secret crush, she is swept up in a romance with the hottest boy in school.
Things get a lot more complicated in the story thanks to the fact that this boy happens to be the brother of Elle's best friend, meaning she has to keep the romance secret.
The Kissing Booth is available now on Netflix.
Mulholland Drive
If you have not watched this iconic and game-changing movie, then you must change that it this weekend.
 Mulholland Drive is an American neo-noir mystery film that was written and directed by the great David Lynch. It tells the story of an aspiring young actress named Betty Elms (played by Naomi Watts in her Hollywood break-out role).
When Betty arrives in Los Angeles in attempt to make all of her acting dreams come true she meets and befriends an amnesiac woman (played by Laura Harring) who is hiding in an apartment which belongs to Betty's aunt.
Things get pretty dark and twisted from there, and it's important to note that Mulholland Drive is not exactly a movie that's there to be understood or to deliver a concise and well-rounded plot.
It's just a movie that you sit back and experience.