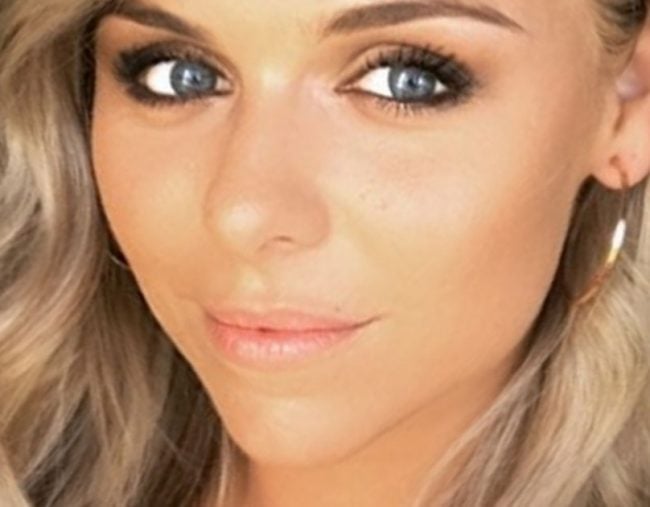 What's the best way to get over a breakup? Why throw yourself into a block of Cadbury TopDeck of course.
And the second best? Focus on your career.
It seems Tara Pavlovic is doing just that after announcing her split from fiancé and Bachelor in Paradise co-star Sam Cochrane on Saturday.
Just two days later, it's been announced the 28-year-old has landed a media gig that could be just the start of a brand new career.
On Tuesday, Tara will be guest co-hosting Cash Show AU – a pub-style live trivia game that is broadcast via an app, The Daily Mail reports.
The show – hosted by James Kerley and broadcast daily – is an interactive quiz that allows viewers to answer questions in an attempt to win cash.
Slipping into the co-hosting role, Tara – who entered Matty J's season of The Bachelor as a nanny – will be following in her mum Debbie Newsome's footsteps. Debbie co-hosted dating show Perfect Match in the 1980s.
At this stage, it appears to be a one-off gig, but who knows what it may turn into.
On Saturday, Tara and Sam confirmed they had ended their engagement. The pair met in Fiji in late last year and were one of the successful couples to come out of Australia's first season of Bachelor in Paradise.
During the show's finale, Sam surprised everyone by getting down on one knee and proposing.
Tara wanted fans to know that was "100 per cent real" in her statement confirming the breakup on Instagram.