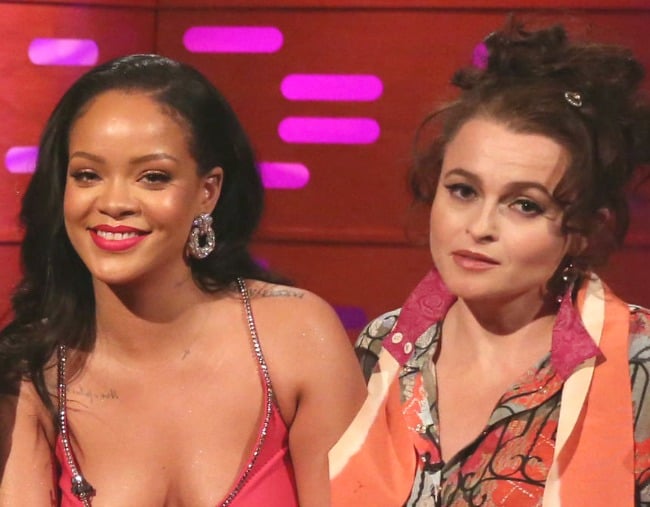 There's a saying out there that friends give you compliments while best friends tell you the truth.
This must make pop music icon Rihanna and English actress Helena Bonham Carter the very best of friends, after the 30-year-old singer playfully shaded 52-year-old Bonham Carter for her well-known (and much-loved) eccentric outfit choices.
Appearing on the The Graham Norton Show with their Ocean's 8 co-stars Sandra Bullock, Cate Blanchett and Sarah Paulson, the topic of conversation turned to fashion's night of nights, The Met Gala, which is featured in the film.
The moment Rihanna dragged Helena Bonham Carter. ???? pic.twitter.com/Mm1HZS6KGy

— ???????????????????? ???????????????????? (@fentyvideo) June 16, 2018
When host Graham Norton asked his guests whether they'd attended the "real Met Gala," all the women replied yes – except Bonham Carter.
Being known for her unique looks, Bullock, Blanchett and Paulson were surprised that the Oscar-nominated actress had not graced the steps of the Metropolitan Museum of Art during the annual Costume Institute Gala. It was then that Rihanna, who co-hosted this year's event, dived in with her cheeky burn.
"That's because you wear dresses like that," Rihanna quipped, motioning towards Bonham Carter.