It was meant to be Anne Hathaway's most memorable Academy Awards ceremony yet.
The actress – now aged 35 – took home the Best Supporting Actress award for her role as ill-fated Fantine in the 2012 film adaptation of beloved musical Les Misérables at the 2013 Oscars.
She should have been relishing her night in the spotlight. Instead, she was mocked by the media and the public after the pink Prada dress she wore appeared to make her nipples look rather… prominent.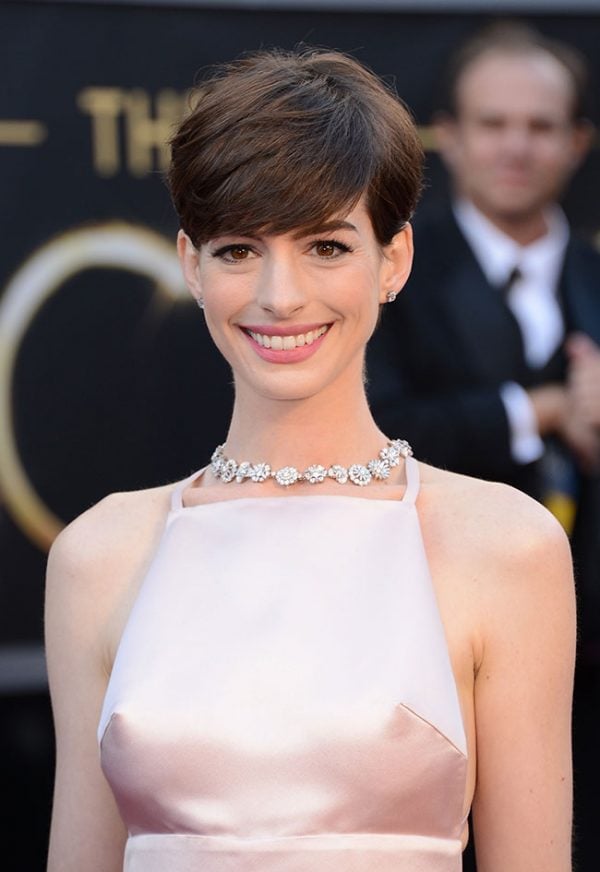 The dress was a last-minute choice by the Oscar-winning actress, who in the days following the media furore said she was forced to swap to her second dress pick after realising another actress would be wearing a dress eerily similar to the one she had chosen.
"It came to my attention late Saturday night that there would be a dress worn to the Oscars that is remarkably similar to the Valentino I had intended to wear, and so I decided it was best for all involved to change my plans," she explained to PEOPLE Magazine at the time.
LISTEN: Clare Stephens recounts the week she spent conducting interviews on the red carpet, and how it left her feeling differently about her body afterwards. Post continues after audio.
"Though I love the dress I did wear, it was a difficult last minute decision."