Many of us were excited to watch the first trailer for Ocean's 8 when it dropped this week.
The Ocean's 11 remake/sequel features an all-female cast of stars including Sandra Bullock, Cate Blanchett, Anne Hathaway, Helena Bonham Carter, Rihanna and many more talented actors.
That's not the only reason we're excited of course – from what we've seen, we'll be in for a thrilling ride of thievery and witty one-liners. However, it does seem to be the only reason some members of the movie-going community aren't excited for this film and it's June 2018 release.
Listen: The Last Jedi just might be the most empowering and action-packed female-led movie in the galaxy. No spoilers. (Post continues.)

Yes, as to be expected, there are some angry (almost exclusively) men (go figure), who have chosen to angrily share their anger in the form of angry Tweets and forum comments, because they're angry you see.
Angry that a film that had a leading cast made almost entirely of men is being remade as a film made almost entirely of women. And though they give their reasons, we're not going to worry our brains trying to figure out why they're really so angry, because frankly, we don't care.
One of their favourite comments to make is that the film won't be a success, or as @LostN_T_Woods put it: "Ocean's 8 looks lame AF and will be a flop."
However, we have a serious bone to pick with that assessment of Ocean's 8. From where we're sitting, the comedy-action romp looks like a sure-fire hit.
Not only does it have a stellar cast, but it's got a fun premise – Debbie Ocean (Bullock) and her crew are going to steal jewellery at New York's annual Met Gala. From the trailer, it looks like it will be delivered with the same spirit as the early noughties flicks, which let's be honest, were the best kind of cheesy.
As we said, the only reason these keyboard warriors seem to have a problem with the film is that it has a female cast.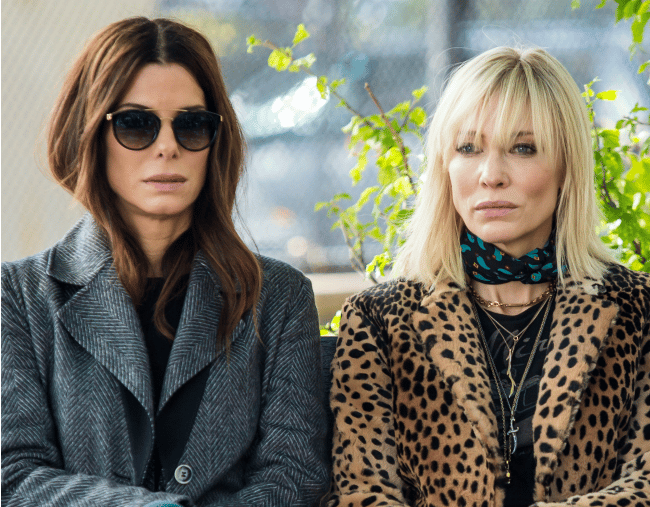 And yet female-led films are often huge successes. Let's take the brilliant Wonder Woman for example. Expertly directed by Patty Jenkins, it had everyone who saw it raving - from film critics to comic book fans to people with previously no interest in superhero movies.
Girls Trip was another film featuring a female cast that had audience's singing its praises. The movie is about a group of friends who go on a road trip to New Orleans and has been described as an "earthy, provocative, graphic and undeniably amusing raunch-fest which gives not just Bridesmaids, but also The Hangover a run for their money".
That's just a taste of the female-led films that have had us crying with laughter and gasping in awe in 2017 - not to mention all the films of previous years' that we've loved.
But let's get real - this is Hollywood and it's not about how good a movie is, but how much money it makes for its studio. So let's talk numbers.
DC's first modern female superhero flick Wonder Woman made more than US$821 million at the box office worldwide - that's more than $1 billion Australian dollars. In the US, it was the second most watched film at the cinemas in 2017, behind Disney's live-action Beauty and the Beast remake.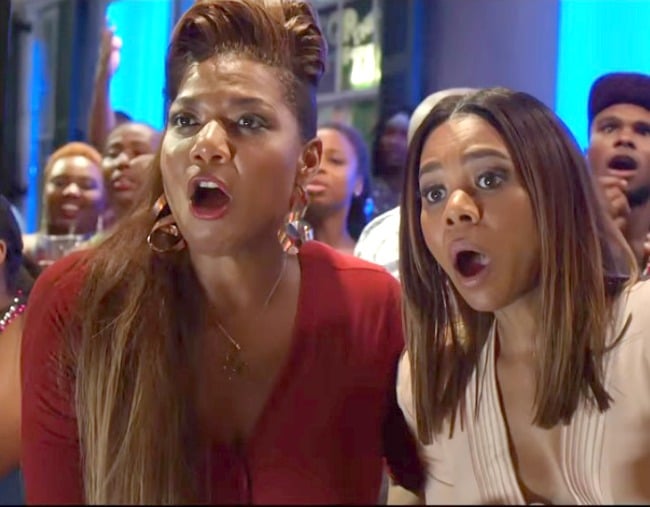 Comedy flick Girls Trip made an impressive US$115 million (AUD$150 million) in the US and was the number one performing comedy film of the year - beating out male-lead Daddy's Home 2, which was closely followed by Bad Moms Christmas as the third successful comedy film for 2017.
And let's not forget that Hidden Figures - a film about three African-American women whose pivotal roles in getting a man to the moon had previously then been untold - was the number one ranking film for two weeks in a row in January following its December 2016 release. In total the film made more than US$235 million worldwide - a huge return on it's US$25 million budget.
Critics will have you believe the female-led 2016 remake of Ghostbusters was a flop - when it actually made a profit of around US$84 million worldwide over the top of its huge US$144 million budget.
And yet there's no denying that the film, featuring Kristin Wiig, Melissa McCarthy, Kate McKinnon and Leslie Jones as the ghost-busting crew, drew more than its fair share of criticism before and after its release. Just as now, most of this was attacking the film for the gender-switch recasting.
The film managed to turn a profit despite this cloud of sexist (yes, we said it) negativity - just imagine how well it could have done without it.
So instead of hitting back at all those who hate-watched the Ocean's 8 trailer and said "it's gonna suck balls", we're just going to say this: come see us in June 2018.