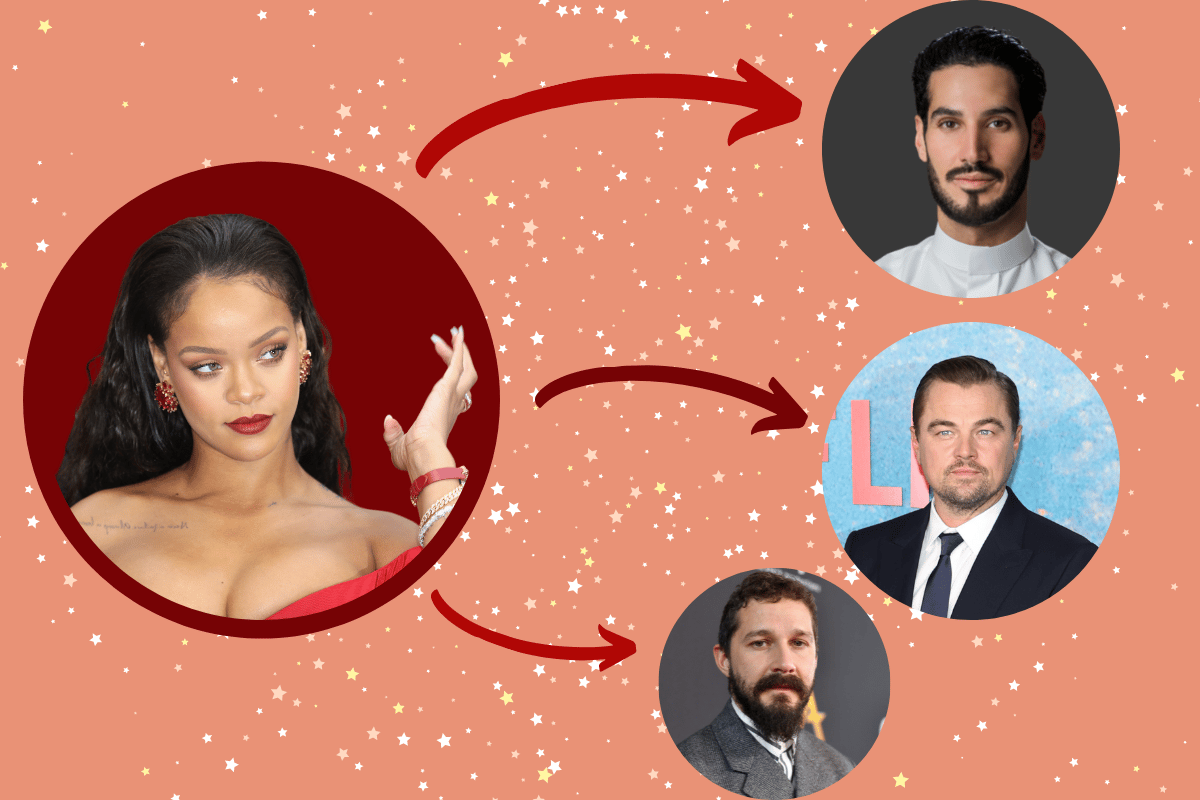 Rihanna is having a baby with A$AP Rocky. The superstar's personal life has been making the headlines since she started dating dating Chris Brown as a teenager, 15 years ago. In between Brown and Rocky, Rihanna has been linked with a lot of high-profile men.
Kanye West once asked her, in Interview magazine: "How does it feel to know that you could have any man in the world? Or woman. How does it feel to know that you can turn straight women gay?"
Watch Behind Fenty Skin With Rihanna. Post continues after video. 
Rihanna's reply: "Is that a real question?"
Here are some of the men she's been linked with.
Chris Brown
Chris Brown and Rihanna. Image: Getty.
Rihanna's musical talent was discovered in her home country of Barbados when she was in her mid-teens. She started dating R&B star Chris Brown after she was signed to an American record label. In the documentary Chris Brown: Welcome To My Life, Brown said they kept their relationship secret for eight months.