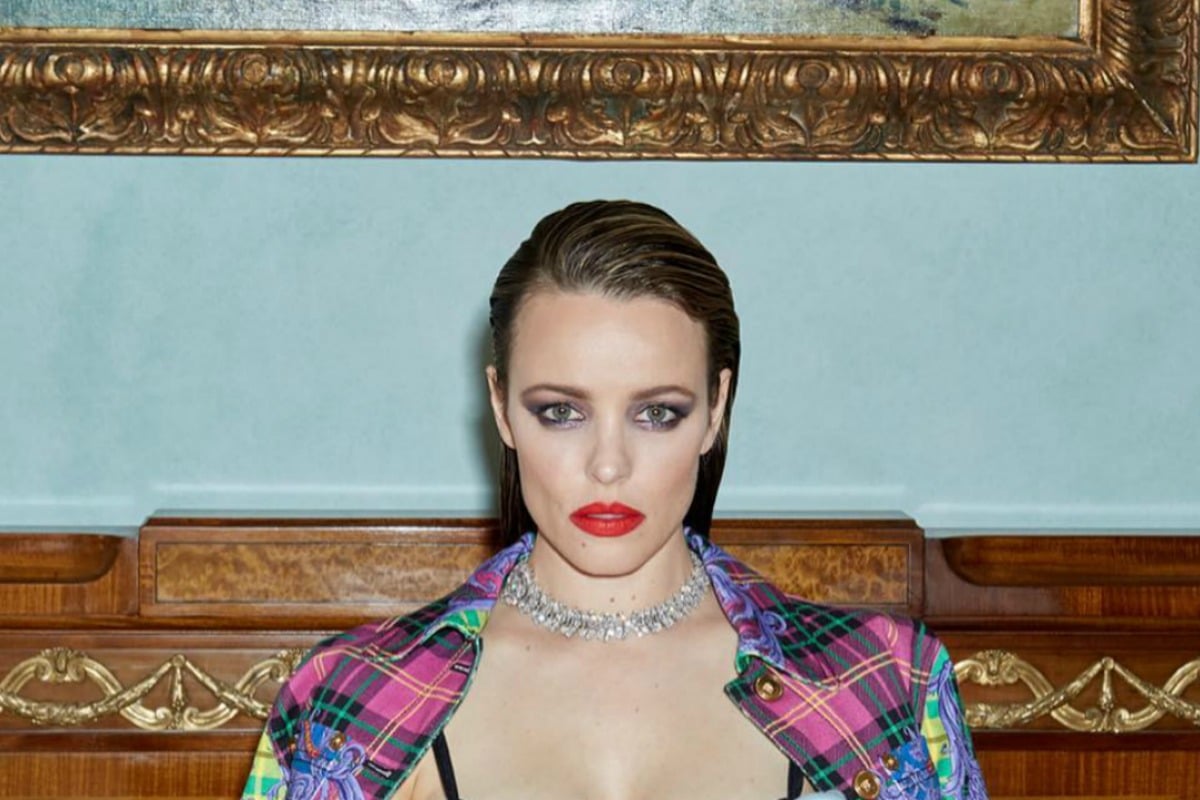 There aren't many mums who would feel comfortable getting glammed-up in lingerie for a high-fashion photoshoot just seven months after giving birth.
Let alone donning a breast pump over their designer threads on display for the world to see.
…But Rachel McAdams isn't like a regular mum. She's a cool mum.
A powerful photo from the actress' latest shoot for the cover of Girls. Girls. Girls. has just been released, and the internet is losing it.
Photographed by Claire Rothstein, the magazine's founder and editor, Rachel is pictured wearing a number of high fashion designs by Adam Selman, Cushnie, Bulgari and Versace.
Of course – the accessories are the sparkliest, flashiest jewels we could only ever dream of owning.
…All but one, which we imagine came from Rachel's own "collection".
A breast pump.
(Worn beneath a diamond-encrusted Bulgari necklace, naturally).
The photo – which depicts Rachel pumping for breast milk while staring down the lens of the camera alluringly, hair slicked back, quite literally dripping in couture – is unlike anything we've ever seen before.
And we're here for it.
Breastfeeding aids are classified as "luxury or non-essential" in Australia. So luxurious. Post continues after video.
In an impassioned statement on her Instagram page, Rothstein – who explained that Rachel was running off to pump between takes, as any new mum would need to do – said the photo was taken to normalise breastfeeding in the public sphere.
"We had a mutual appreciation/disagreement about whose idea it was to take this picture but I'm still sure it was hers which makes me love her even more," she said of working with the Notebook star.
"Breastfeeding is the most normal thing in the world and I can't for the life of me imagine why or how it is ever frowned upon or scared of. I don't even think it needs explaining but just wanted to put this out there, as if it even changes one person's perception of something so natural, so normal, so amazing then that's great."