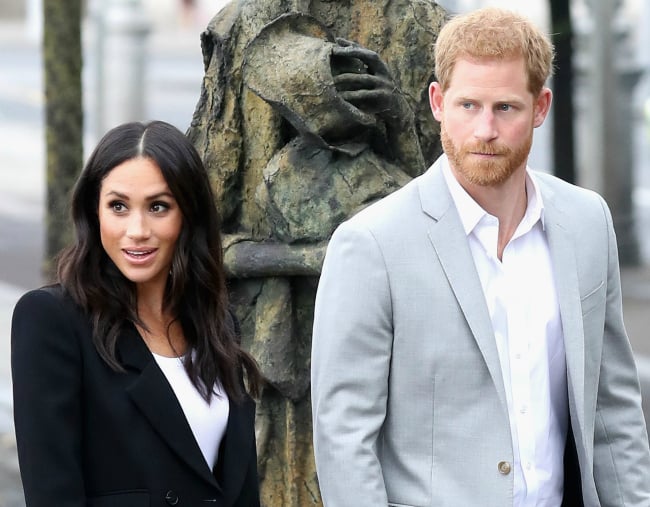 There are claims Prince Harry isn't supportive of his wife, Meghan Markle, wearing pantsuits, and we are having precisely none of it.
According to The Daily Mail, the Duke of Sussex has quashed his American bride's plans to wear a Stella McCartney tux during their tour of Australia this October.
The tabloid writes: "Meghan's penchant for cigarette trousers and stylish flares … is said to be barely tolerated by Royal aides, who want her to stick to the traditional demure skirts and opaque tights.
"And Harry, who has been sitting in on some of Meghan's meetings at Kensington Palace with 'special projects teams' from various designers, is said to have given the thumbs-down to a masculine Stella McCartney tuxedo suit his wife picked out for a glitzy evening event during the tour."
Erm, excuse me?
Has no one seen this glorious Givenchy getup?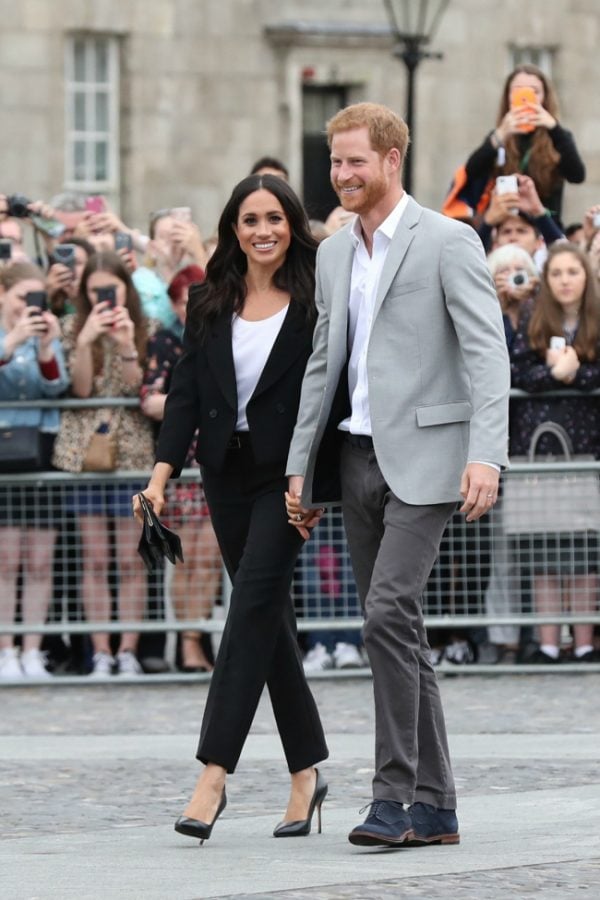 (Another angle just in case.)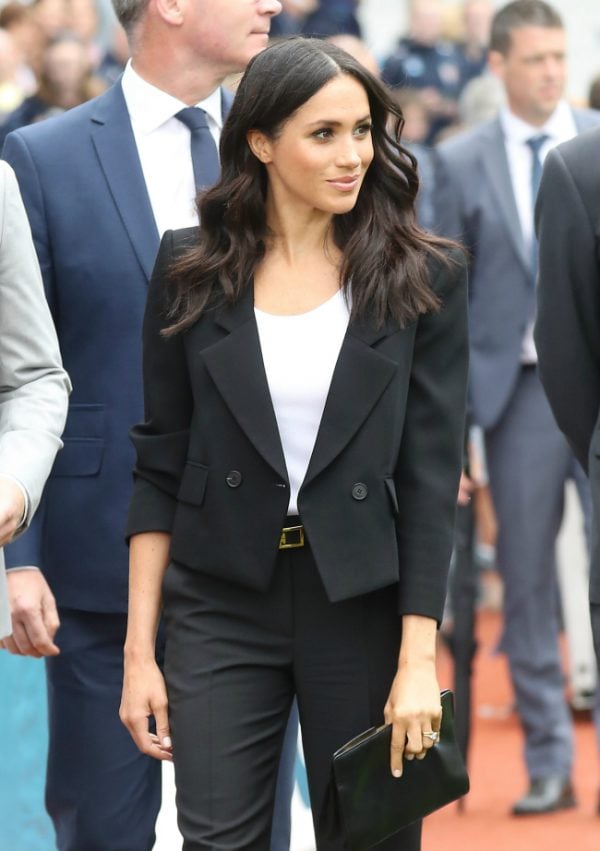 Look we understand the Royals can be a little, shall we say, conservative at times. But in the name of Hillary Clinton, we simply cannot believe that anyone, let alone Prince Harry, would object to a beautifully tailored (and utterly boss) pantsuit.
Besides hasn't she done enough already?
The 37-year-old Duchess has wholeheartedly adopted several of her new relos' strict sartorial rules: from donning opaque pantyhose and nude nail polish to strictly below-the-knee hemlines.
The only time she's come close to testing the boundaries was with the pastel pink Carolina Herrera dress she wore to the Trooping the Colour parade in June.
Though far from risque by civilian standards, its off-the-shoulder, décolletage-exposing cut reportedly ran afoul of Royal protocol.
The Sussexes arriving at Horse Guards #TroopingTheColour #DuchessOfSuccess pic.twitter.com/hZi0zDJFnz

— Omid Scobie (@scobie) June 9, 2018
Yet an unnamed source from one of the fashion teams visiting Kensington Palace told The Mail that the Duchess' style choices are causing tension ahead of the upcoming tour.
We have never wanted to see a pantsuit so badly...