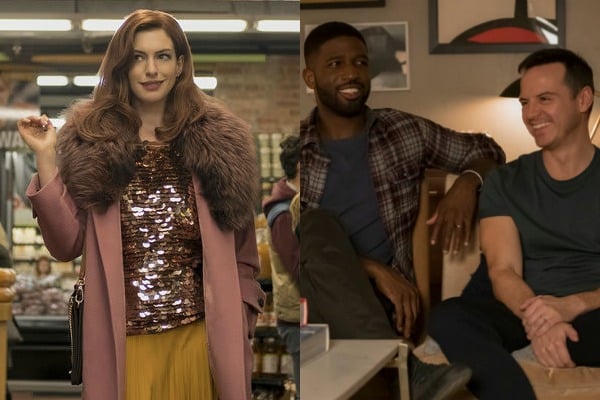 Warning: This post contains some spoilers for Amazon Prime Video's Modern Love.
If you're anything like me, you probably spent (or are about to spend) a decent chunk of your weekend binging Amazon Prime Video's Modern Love.
The new anthology series, which is based on the popular New York Times column of the same name, follows true stories that have been chronicled in the newspaper.
Take a look at the trailer for Modern Love below. Post continues after video.
From stories of romantic love to stories of platonic love or even self-love, each episode in the eight-part series features a whole new all-star cast including actors such as Anne Hathaway, Dev Patel, Julia Garner, Catherine Keener and Andrew Scott (AKA Fleabag's Hot Priest) set against the backdrop of New York City.
Yep, we're head over heels in love.
But you see, despite all of its positives, there's a slight… problem with Modern Love.
We. Can't. Stop. Crying.
From Lexi's powerful story about her struggles with bipolar disorder in episode three to Margot and Kenji's late-in-life love story in the final episode, almost every single episode left us teary-eyed.
Laura Brodnik and Keryn Donnelly discuss Amazon Prime's Modern Love on Mamamia Reviews. Post continues below.
Here's our definitive ranking of all the Modern Love episodes, based on how much they'll make you cry.
8. "He Looked Like Dad. It Was Just Dinner, Right?"