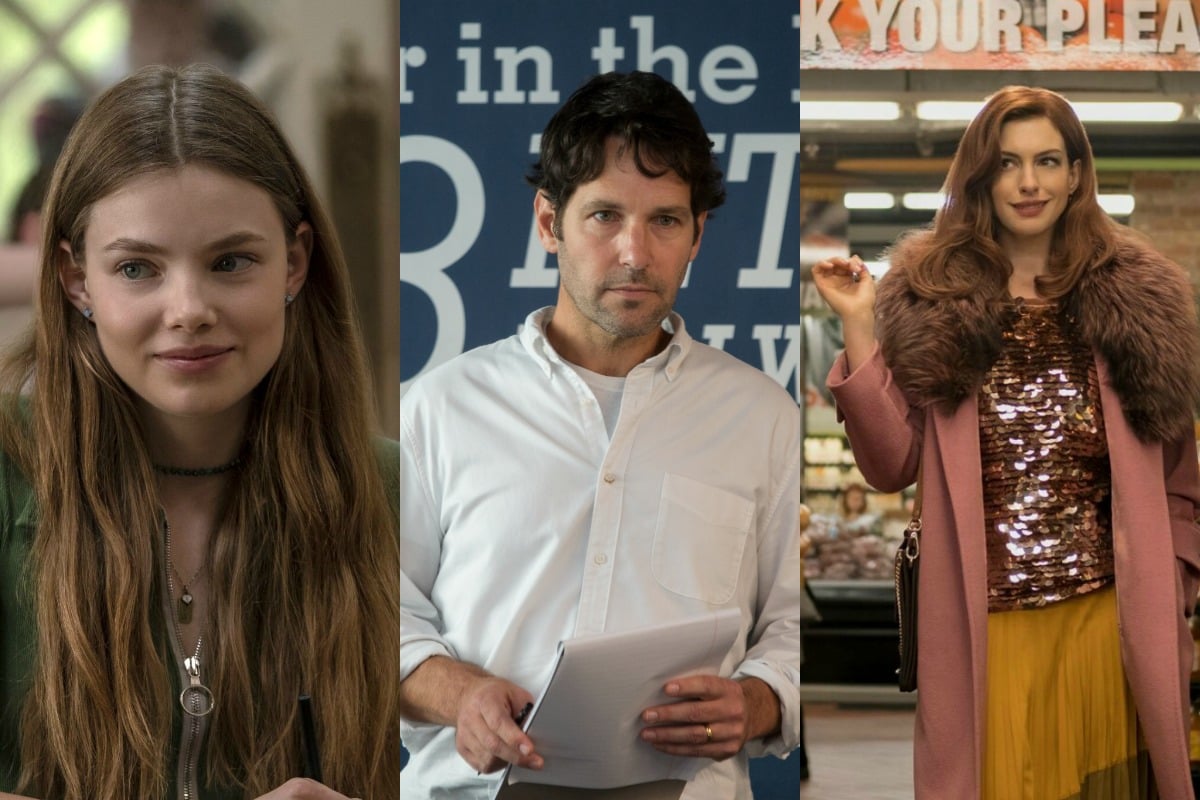 Not to be dramatic at all, but this weekend a miracle will be taking place.
A miracle that involves three highly anticipated and expertly crafted new TV shows all becoming available for you to watch and enjoy.
If there was ever a time to shun all of your friends and cut yourself off from your entire family, this would be the time, because you now have a lot of high-quality new shows to devour.
Here are the three new TV offerings you should watch immediately.
Looking for Alaska
There are many reasons why Looking for Alaska deserves a spot at the top of your Must Watch list.
The series is based on the best-selling novel of the same name by author John Green (The Fault in Our Stars) and has been developed for the small screen by Josh Schwartz and Stephanie Savage, the producing partnership behind hit shows like Gossip Girl and The O.C.
The series begins with high-school student Miles (Charlie Plummer) shaking up his somewhat lonely life by heading to boarding school at Culver Creek Preparatory High School in Alabama. Once there, he befriends fellow boarders Chip "The Colonel" Martin (Denny Love) and Takumi Hikohito (Jay Lee) and quickly becomes swept up in the thrall of the mischievous Alaska Young (Kristine Froseth).
Looking for Alaska is an addictive melting pot of teenage friendship and first love that will also greatly appeal to adults.
Looking for Alaska premieres Saturday, October 19, only on Stan.
Take a look at the trailer for the new Stan series Looking for Alaska.
Modern Love
It's hard not to fall head over heels for Amazon Prime Video's brand new anthology series Modern Love.