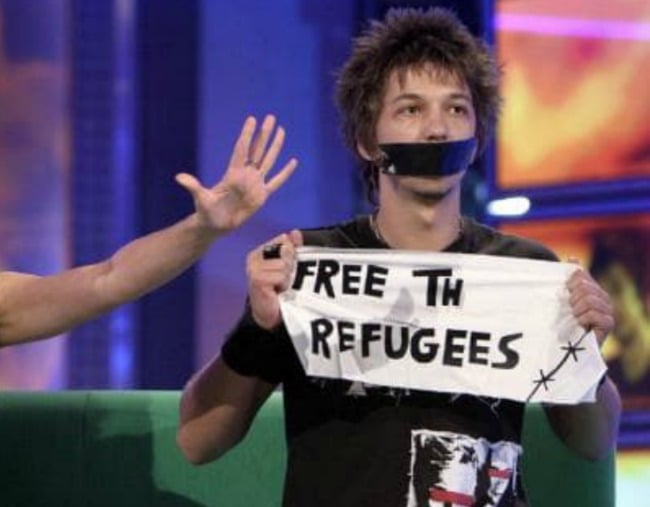 On Monday, I came across the news that former Big Brother star Merlin Luck just bought a $1.33 million dollar home in Sydney's Erskineville.
I like that it's newsworthy when former reality stars buy houses. I find this necessary and important.
The photos of the stunning, two-bedroom 1880s terrace with not one but TWO fireplaces, however, left me curious: What's Merlin up to now? How does one live a post-Big Brother life?
Merlin captured Australia's attention in 2004 by staging a silent protest following his eviction from the show. After living in the Big Brother house for 43 days, Merlin appeared on stage beside host Gretel Killeen with a strip of black tape over his mouth and a sign that read: 'Free the refugees'.
When Killeen's efforts to convince Merlin to (please) speak failed, he was escorted off stage by security.
Now, 14 years on, Merlin is a self-described "middle-aged corporate dad," with a wife, and a young son and daughter.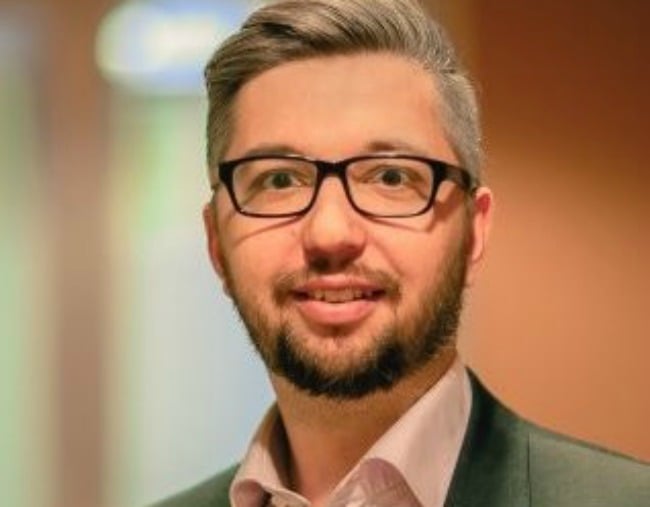 "I work for the largest enterprise cloud technology company in the world, leading a team of specialist account execs," the former reality star told News Corp in 2016.
He says he applied for Big Brother solely to make his political statement. "It was about disrupting that mainstream media phenomenon to deliver a message," he said, "and to make people question the whole concept of reality TV — and question what's really important."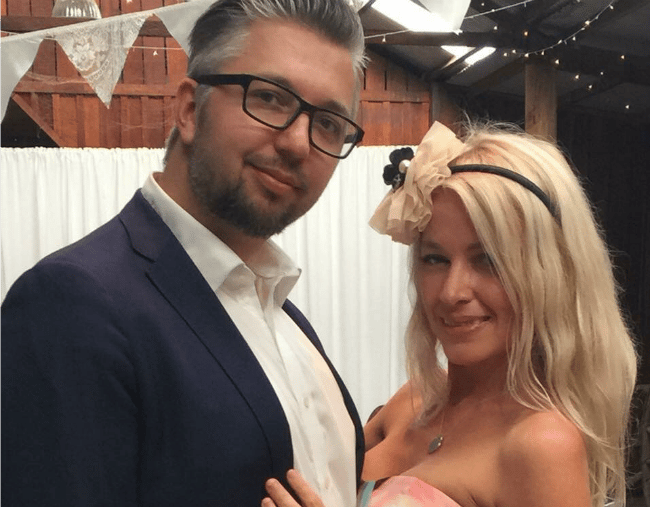 After his time on Big Brother, Merlin spent 12 months campaigning for the rights of refugees full time. He's kept loosely in touch with some of his cast mates, but mostly appreciates how far so many of them have come in the 14 years since their stint on reality TV ended.
Ultimately, he says he's "very grateful for the life I have".
And if he's buying a house in Sydney, he's certainly doing better than the vast majority of us.
READ MORE: This is where some of our favourite Big Brother stars are now.