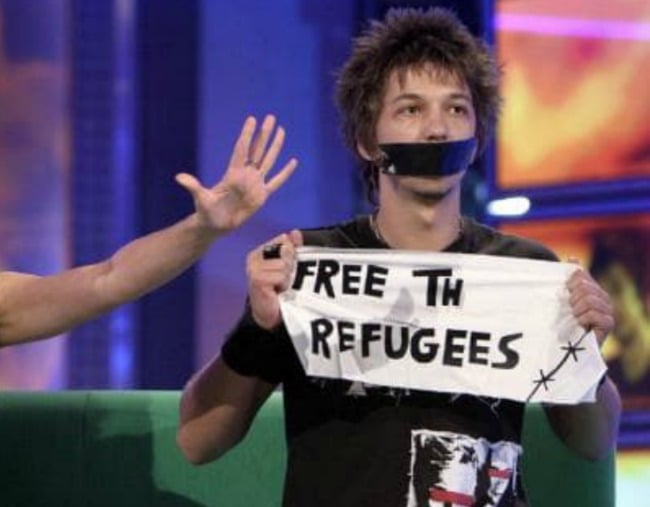 I recently came across the news that former Big Brother star Merlin Luck just bought a $1.33 million dollar home in Sydney's Erskineville.
I like that it's newsworthy when former reality stars buy houses. I find this necessary and important.
The photos of the stunning, two-bedroom 1880s terrace with not one but TWO fireplaces, however, left me curious: What's Merlin up to now? How does one live a post-Big Brother life?
Merlin captured Australia's attention in 2004 by staging a silent protest following his eviction from the show. After living in the Big Brother house for 43 days, Merlin appeared on stage beside host Gretel Killeen with a strip of black tape over his mouth and a sign that read: 'Free the refugees'.
When Killeen's efforts to convince Merlin to (please) speak failed, he was escorted off stage by security.
Now, 14 years on, Merlin is a self-described "middle-aged corporate dad," with a wife, and a young son and daughter.