Janine Allis invested $600,000 in a business after sampling its products that tasted "better than sex" – well, almost.
On Tuesday's episode of Shark Tank, the Boost Juice founder bought a 40 per cent stake in Melbourne-based chocolate business, Ganache Chocolate.
Of course, owner and master chocolatier Arno Backes brought along some of his products to try.
"This is amazing. That was nearly better than sex," Janine exclaimed when she'd taken a bite of a chocolate.
"Sorry… That's right – we're on the show!" she joked.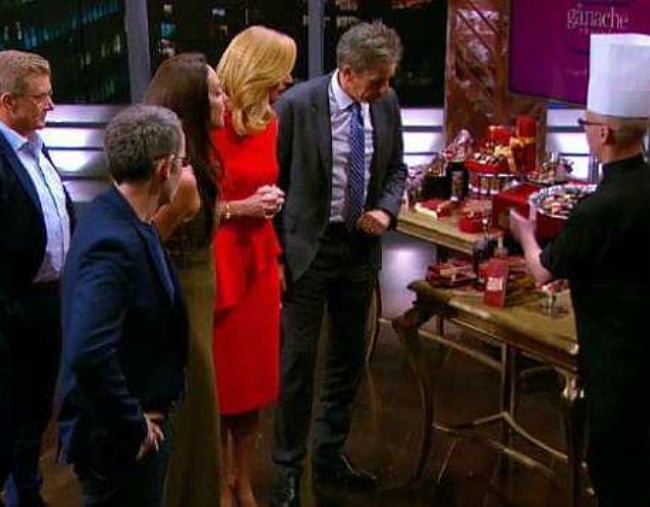 Before laying down her cash, Janine enquired about the business' operations and criticised them for coming from "poor management".
As she made the offer she clarified that her investment came on the condition he got some of the figures into shape, including that a maximum of 30 per cent of profits go to wages (down from 36 per cent) and that the cost of goods goes down to 33 per cent.
Arno was happy to take the deal, which was exactly what he came in asking for.
While none of the other sharks were convinced, for Janine the offer was too good to pass up, saying after he left: "I've got 40 per cent of the business... I should get my money back in two years."