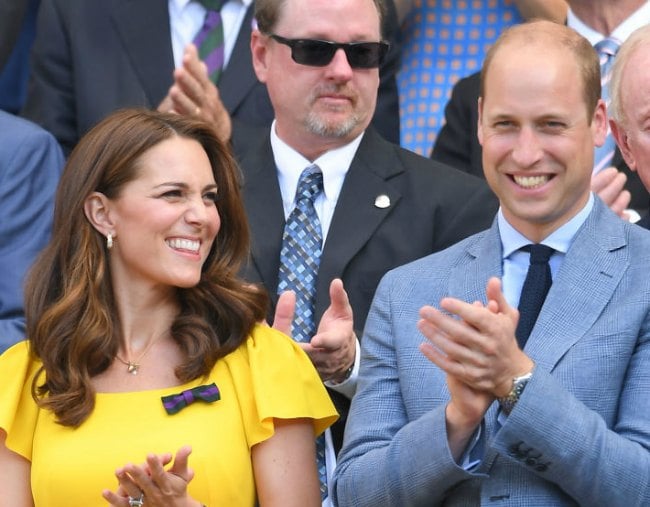 For all your Meghan Markle and royal content, head straight to our Royal hub. It's a blast.
It's no surprise that the royals love Wimbledon.
Prince William and Kate Middleton are seen attending the annual tennis grand slam year after year, giving us ample royal watching material while the world's greatest tennis players battle it out for number one. What's not to love?
This year marked Meghan Markle's first time attending as a wedded royal, with highlights including the fashion (obviously), the cute couple moments between the Duke and Duchess of Cambridge, and Serena William's touching shout out to her friend, Meghan.
We list the best royal Wimbledon moments here.
1. The Duke and Duchess of Cambridge enjoying a child-free date.
Since the birth of their third baby, Prince Louis, it's rare to see Duchess Catherine and Prince William together in public, however both tennis enthusiasts were present to watch the men's final between Novak Djokovic and Kevin Anderson.
Not a bad occasion for a Sunday afternoon date.
Cameras were quick to capture the candid moments between the couple and it was all just a bit cute.
We wonder what was so funny? Image: Getty.

Courtside analysis from a master...#Wimbledon pic.twitter.com/BtGhHKhHMN

— Wimbledon (@Wimbledon) July 15, 2018