Ever since Meghan Markle became engaged to Prince Harry late last year, her style has been under the watchful eye of women around the world. Whether it be the iconic jeans she wore to the Invictus Games in November last year, or her absolutely stunning classic wedding dress, the Meghan Markle effect is very real.
That's why everybody is noticing the fact that there is one timeless colour that Meghan Markle keeps returning to as a royal.
The colour is being offensively named "passenger-seat pink" by sexists who seem to think that Meghan Markle is just a passive member of this incredibly powerful family, but we'll just call it a pink hue of beige.
Meghan Markle has worn the stunning pink hue of beige three times publicly since her marriage to Prince Harry in May this year, and it continues to look as classy as it does fashion forward.
The first time the Duchess of Sussex wore the colour was to the Prince of Wales' 70th Birthday – her first event as a royal just days after her wedding. She wore a knee-length dress by British label Goat with a matching wide-brimmed hat, an outfit valued at around $643.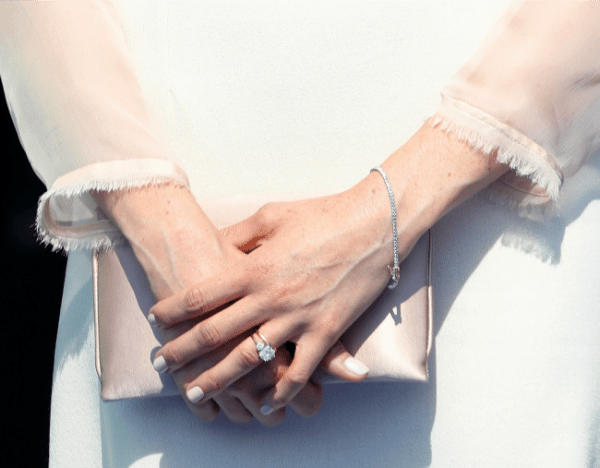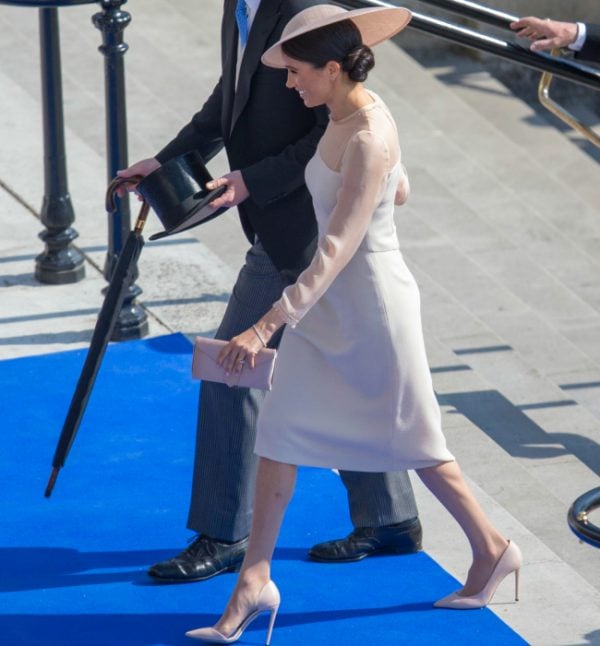 The second time the Duchess wore this timeless colour was to Trooping the Colour. In a a structured off the shoulder skirt suit with statement buttons, she followed royal tradition wearing a huge pink hate and carrying a white and gold clutch. The outfit, which is Carolina Herrera, is valued at around $4000.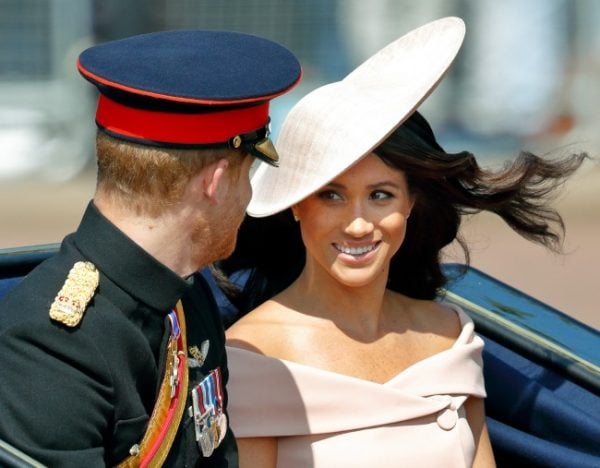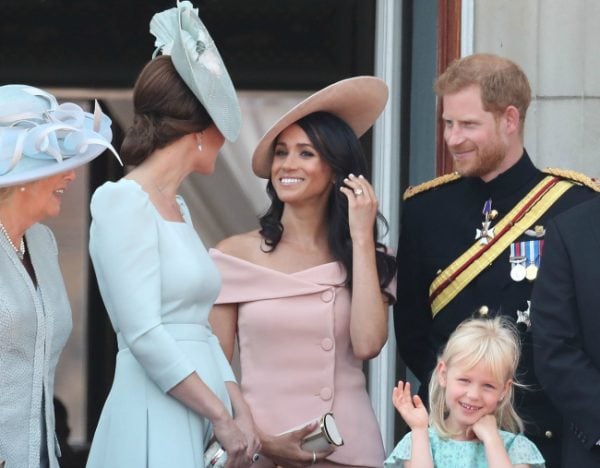 The Duchess then wore the beige-pink colour to the Queen's Young Leaders Awards Ceremony earlier this week. To the ceremony, the 36-year-old wore a mid-calf length Prada suit with a double button top and classic black sling-back heels, which were one size too big.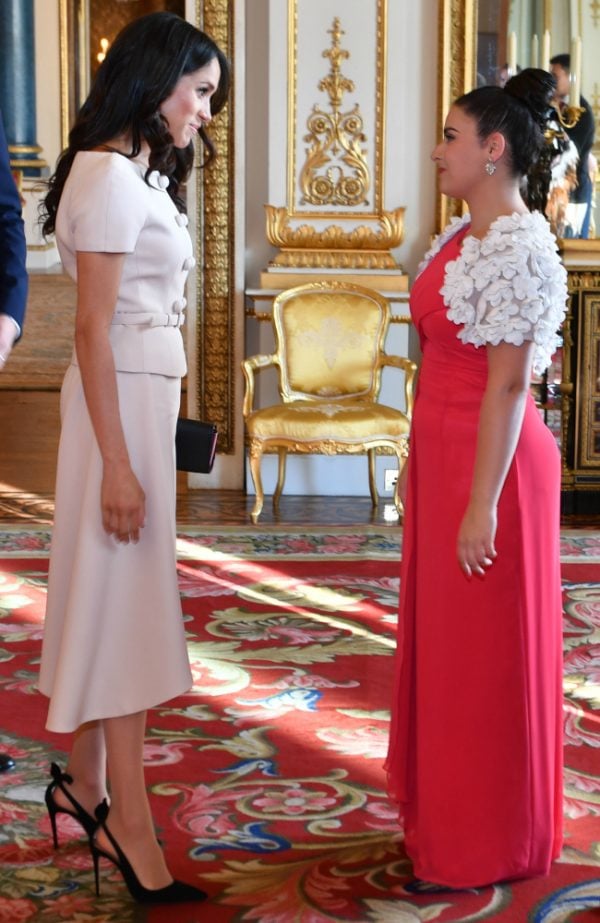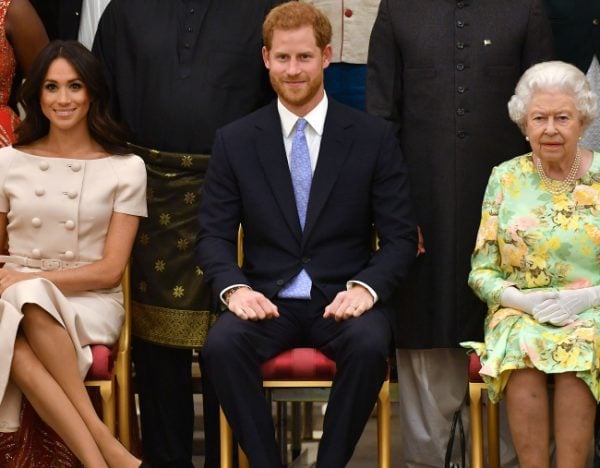 According to Entertainment Tonight, Meghan Markle's royal wardrobe thus far is worth more than $1 million dollars. With the Duchess's Givenchy wedding dress costing $440,000, and her reception dress costing around $150,000, the cost of looking as classy as Meghan Markle is definitely outside the range of the average shopper.
Despite the inevitable influence of Markle's stylistic choices, according to People she is not allowed to accept free clothing. Instead, the clothing is paid for by her father-in-law Prince Charles, from his $28 million salary.
Meghan Markle has made fashion headlines recently due to her relateable comfort style hacks.
Fashion expert Harriet Davey told The Sun that the reason that the Duchess wears her shoes one size too big is extremely common, and relatable for those who aren't a celebrity too.
"Celebs often go a size up, or even two, in the shoe department when they're at an event or on the red carpet and it's for one reason we can all relate to – to avoid blisters," the expert told The Sun.
The expert added that uncomfortable shoes can lead to swelling and even bunions.
"The swelling can cause blisters and in the long run bunions – like long-time heel fan Victoria Beckham has been rumoured to suffer with," she said.