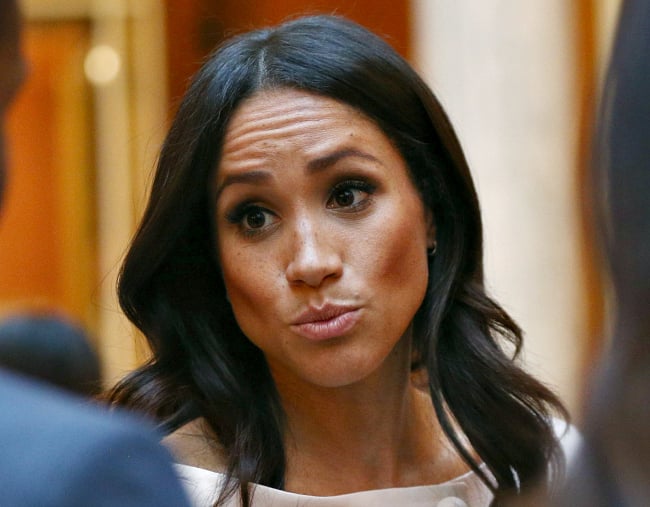 We might all still be calling her Meghan Markle, but it seems the Duchess of Sussex is well and truly a British royal.
First, she deleted her social media accounts, then she started wearing pantyhose and now, according to some royal watchers, she's losing her American accent.
The revelation comes courtesy of video shared to Twitter by a woman who met the 36-year-old in the English city of Chester last month.
The newly married Duchess was on her first official engagement with the Queen – opening a road bridge in Widnes – when she approached gathered crowds to chat and shake hands. Among the throng was fan Aya El Zeiny who recorded her encounter with the Los Angeles-born Royal.
The pair only spoke briefly, but even those few sentences have some claiming the Duchess now sounds a fair whack posher than she used to.
Take a listen:
Meghan said my name, that's me done???? pic.twitter.com/167F2ubjUh

— Aya El Zeiny (@elzeiny99) June 14, 2018
Look, we're not entirely convinced she sounds all that British. But it seems quite a few Americans are.
I just watched a video that showed Meghan Markle starting to have a british accent and I'm so here for it you have no idea. ????????????

— M'lyn Miller (@mlyn_miller) July 5, 2018