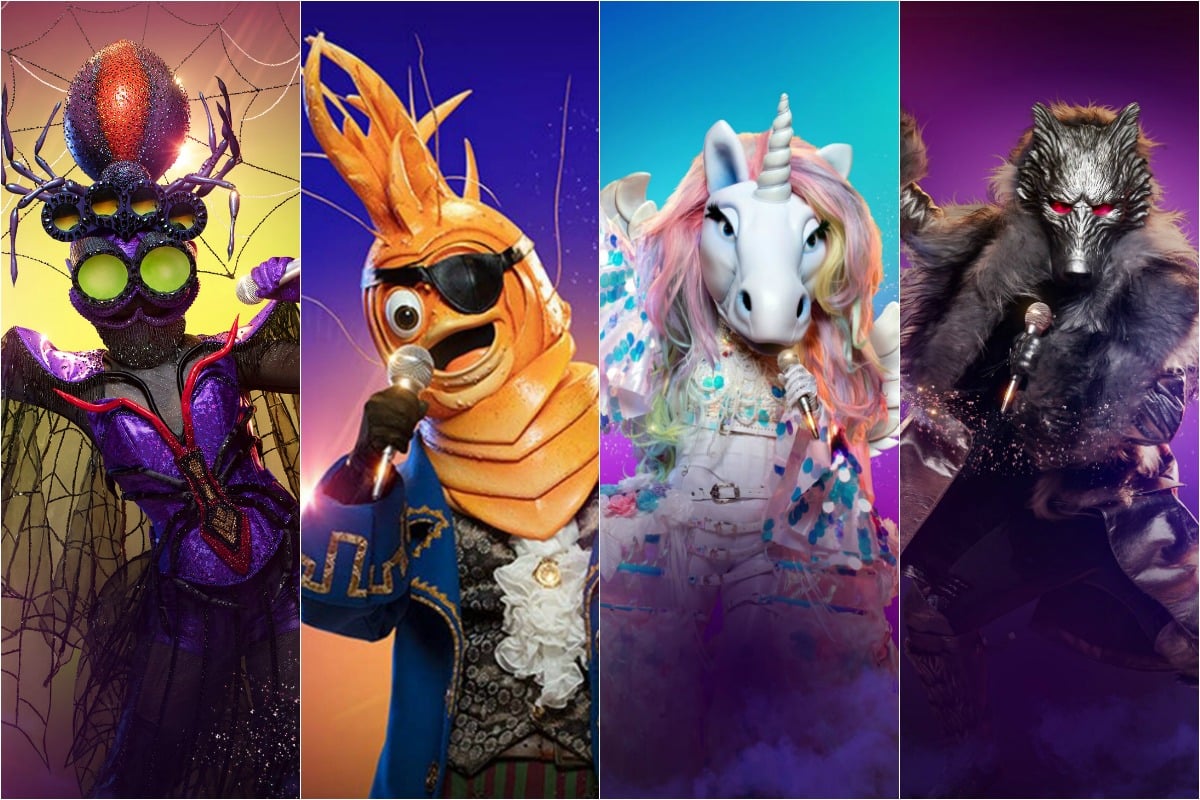 Ok, we've done it.
We've created a masterlist to rival all masterlists.
Please let us introduce every single damn clue for every single masked singer on The Masked Singer Australia.
So far, we've seen Gretel Killeen, Nikki Webster, Wendell Sailor and Brett Lee unveil themselves and we have become so invested in this show that we must have all of the clues at our disposable at once, to work out who everyone else is.
Here's Wendell being unmasked as Rhino. Post continues after video.
We've taken this task extremely seriously, opting for your reading pleasure to go with a list format to give your clue guessing the ultimate chance of success.
This is very serious, you guys.
Spider