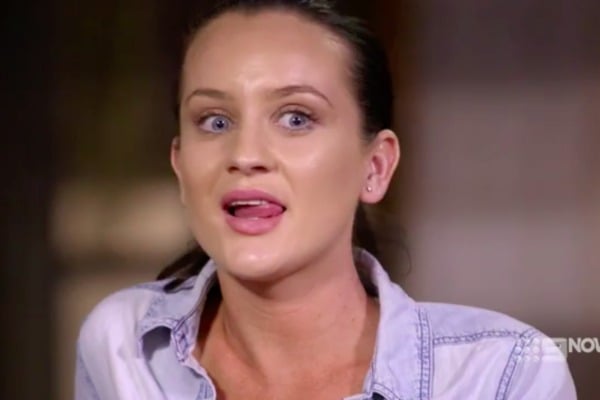 To catch up on all the Married at First Sight 2019 recaps and gossip, check out the Twins recaps, visit our MAFS hub page and join our 'Married at First Sight Lols' Facebook group. We've got you covered.
Since the fifth season of Married At First Sight kicked off, rumours of an affair have circulated for weeks.
And now, according to a new preview for the reality show, it seems a cheating scandal is well and truly about to erupt.
After all, it really wouldn't be a season of Married At First Sight without some partner swapping, right?
These are the exact phrases we find ourselves yelling at the TV while watching Married at First Sight. Post continues after video.
In a preview which aired following last night's episode of the show, contestant Ines was seen texting Elizabeth's husband Sam and looking at shirtless photos of the 26-year-old.
"Ines tried to contact me. It's a sticky situation. Where do I go from here? I don't know," Sam said in the preview.
Ines' attempt to contact Sam is really no surprise. Despite being paired with Bronson on the show, Ines has hinted at her attraction towards Sam several times throughout the season.
"He's so hot, I could really see us hooking up," the 28-year-old said on last night's episode.
"It is an experiment and we're here to experiment. So, we'll see what happens."
Sam, who went to New Zealand the morning after his wedding to attend a funeral, has also shared that he was "attracted to a couple of the [other] brides".