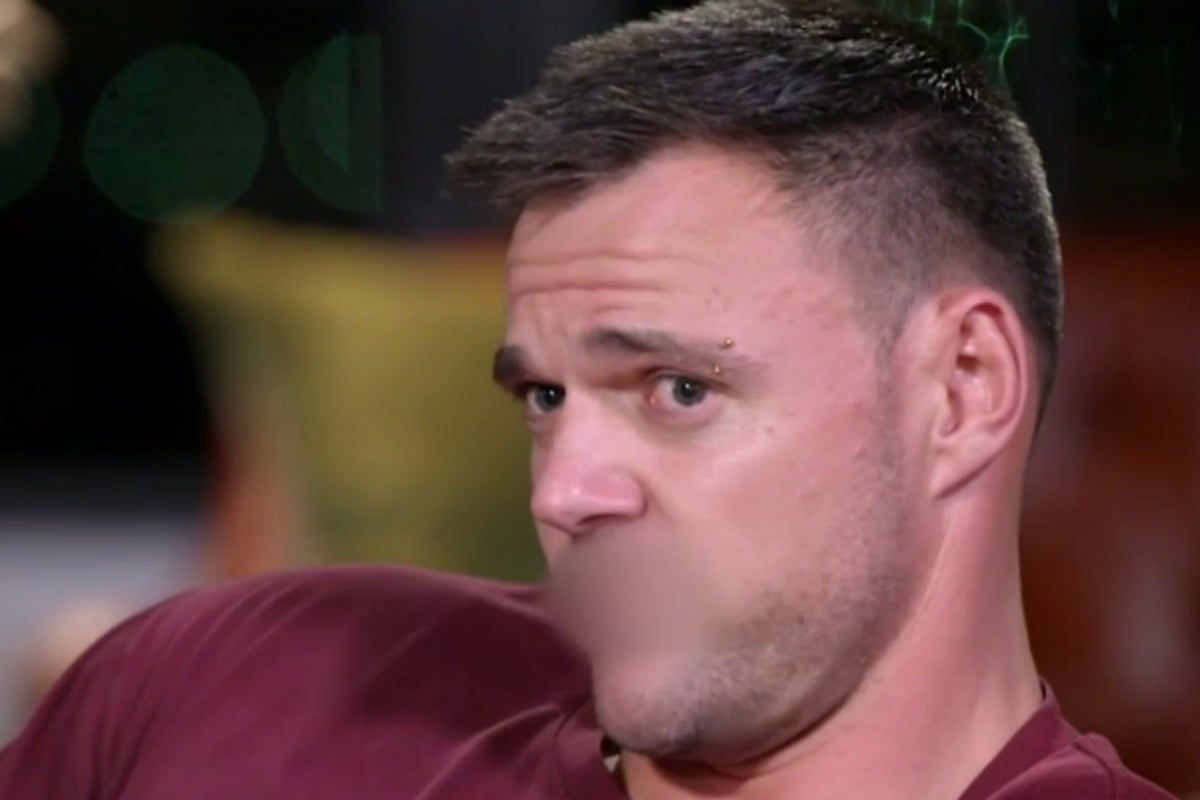 Tonight's episode of Married at First Sight might have just been the most ~scandalous~ episode in the show's history.
All because of one very bad word.
The drama of Bronson and Ines' toxic pairing came to an extraordinary peak during the group couple's therapy when Bronson – the man who has been hurled abuse at by Ines from day one – called his wife a word…
A word that would have certainly had our mouths washed out with soap in our youth.
A word that rhymes with "hunt".
Yikes.
But while we can all agree that's definitely not how newlyweds, or really anyone, should speak to each other, Twitter had a different opinion to the experts, particularly Mel Schilling, who was largely critical of Bronson's potty mouth.
A tip from Mel… #MAFS pic.twitter.com/jKwe0G81zD

— Married At First Sight (@MarriedAU) February 10, 2019
Overall, they were appalled by Mel's strong reaction to Bronson's outburst given Ines' awful treatment of him over the past few episodes.
Here's what they had to say:
Appalled at her double standard. Lecturing Bronson for his – admittedly wrong, but utterly understandable – bad language, but letting Ines off completely for her vile and base abuse. #MAFS #MAFSAU #ExpertsArePathetic

— Dylan Sharpe (@DylanSharpe17) February 10, 2019