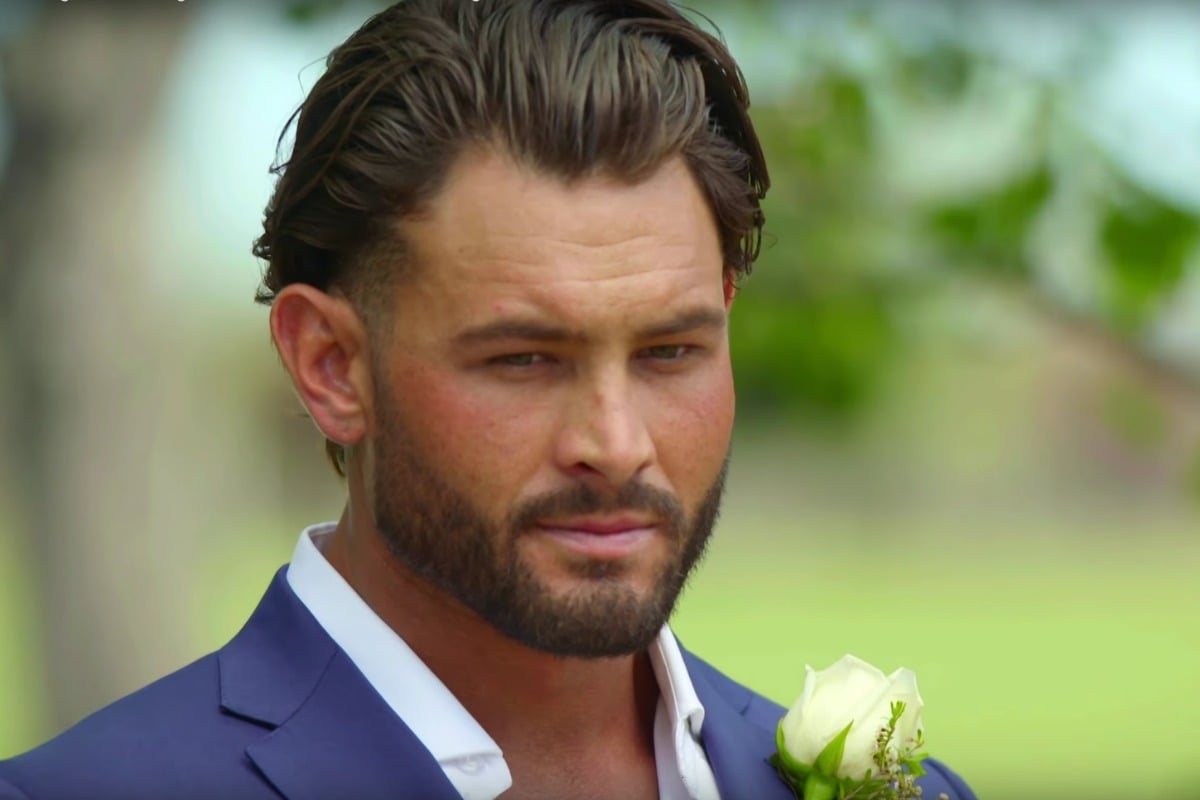 To catch up on all the Married at First Sight 2019 recaps and gossip, check out the Twins recaps, visit our MAFS hub page and join our 'Married at First Sight Lols' Facebook group. We've got you covered. 
On last night's Married at First Sight, builder Sam Ball said something he shouldn't have.
First, the 26-year-old said he scares women off because he's too good looking and he'd like to not be judged by his appearance.
Then, when he saw his bride Elizabeth Sobinoff, he told the camera she's "not what I expected" before remarking "I've never dated girls as big as her in the past."
"She's got a beautiful face," he continued. "Maybe I'll get her running in the mornings!"
…Oh, no.
 

View this post on Instagram

 
While self-awareness may not be Sam's strong point, he did at least anticipate the negative reaction his comments would get from viewers.
"I will probably be hated," he told the Daily Telegraph. "I am prepared for it. I've got a pretty thick skin, I think, so I am ready for it."