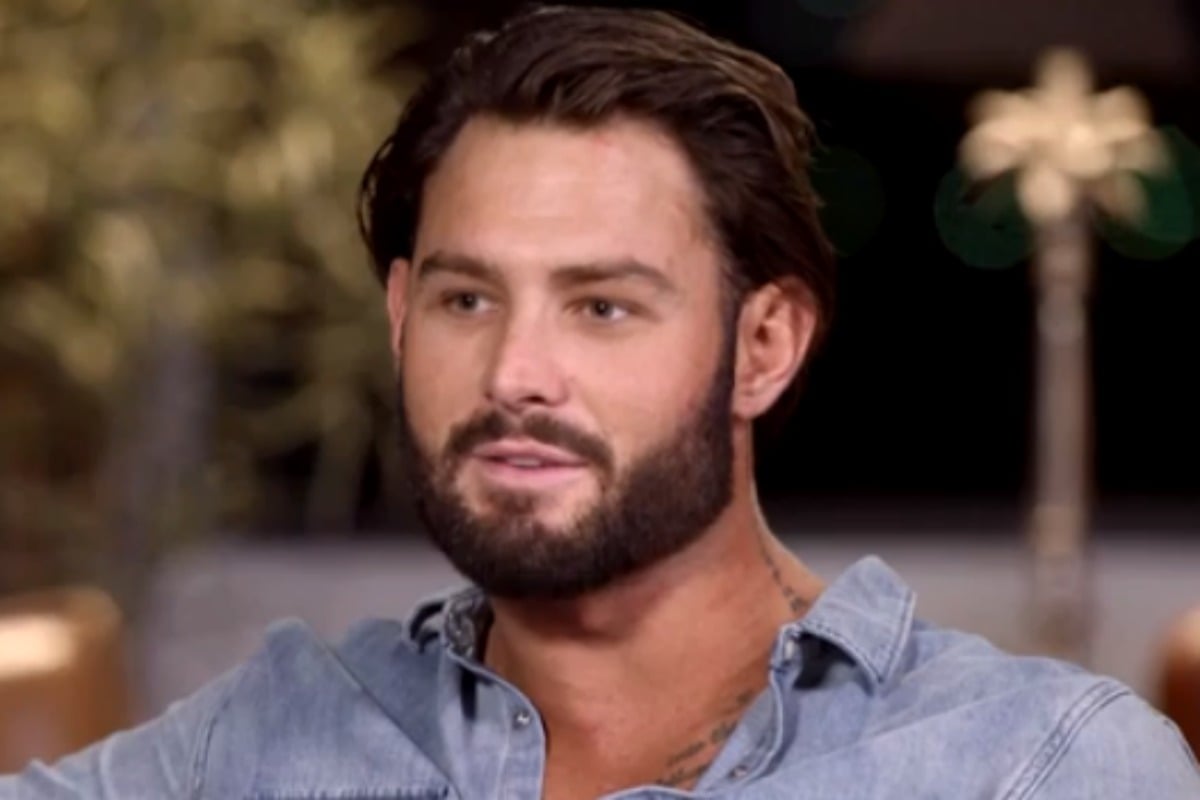 There's one question that keeps coming up among Married at First Sight fans this season – is this all completely fake?
From Sam Ball's trip to New Zealand for an alleged funeral to Ines and Sam's "secret" affair, it all seems a little bit staged, leaving fans to question whether some of this year's brides and grooms are paid actors.
Although Ines has since denied rumours that she's a paid actor on the show, it seems one of this season's stars does actually have a history in acting.
Earlier this week, a Married at First Sight parody account shared a clip of Sam filming scenes on the set of Channel Seven's Home and Away.
According to the post, which has since reached over 26,000 views, Sam Ball had a cameo on the show in January 2018 as one of the River Boys, a gang who came from Mangrove River.
And yep, he even had a fake 'Blood and Sand' tattoo placed on his back for the role.