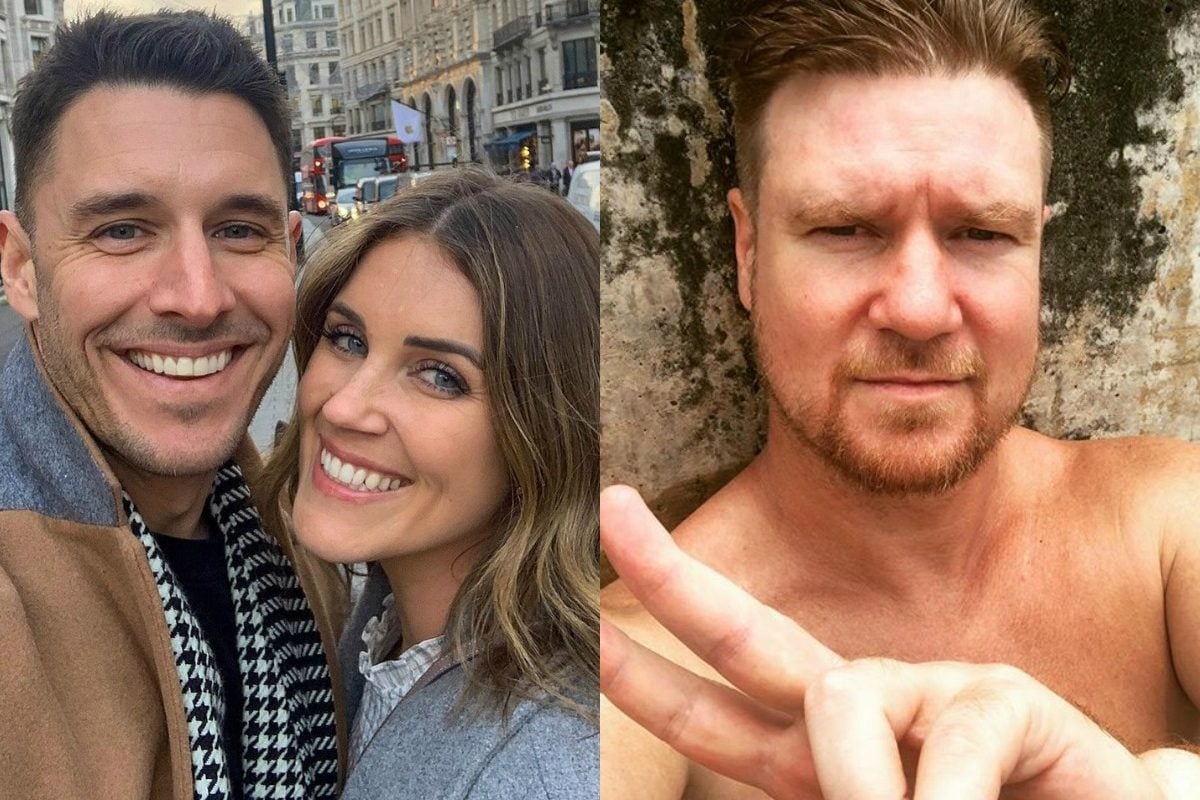 1. Yikes. The Bachelor's Lee Elliot has called MAFS' Dean Wells a 'chauvinistic bigot'.
When former MAFS 'villain' Dean Wells was announced as a contestant on Dancing With The Stars 2020, we weren't the only ones who were surprised.
Former Bachelorette star and Georgia Love's fiance, Lee Elliot, took to Instagram to share his opinion on the controversial reality TV star.
"When did this country start celebrating intolerable, sexist, chauvinistic bigots?" Lee wrote on his Instagram story.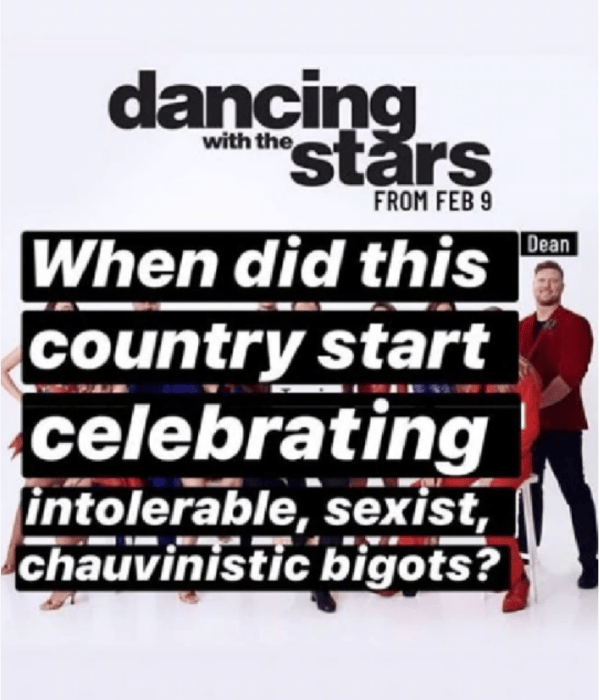 In case you need a refresher, Dean was involved in one of the juiciest scandals on Married at First Sight when he cheated on his on-screen 'wife', Tracey Jewel, with fellow contestant Davina Rankin.
But it didn't stop there. After the season aired, Dean went back to pursuing Tracey by sending her X-rated text messages, which later aired on The Kyle and Jackie O Show. 
When Tracey appeared on the radio show in March 2018, she gave Jackie O permission to repeat the story behind the text messages.
"So he's texting her and he goes, 'Right now I'm sitting here in the corner of my bedroom and I am watching two people have sex in front of me','' said Jackie O. "And then he sends a picture of the girl."
Dean also didn't do himself any favours when he played an April Fool's prank at Tracey's expense.
Last year, Dean shared an Instagram photo claiming the pair were back together.
"Despite our differences, and all that we have been through, in the long run it seems the experts may have got it right," he wrote alongside a photo of him and Tracey.