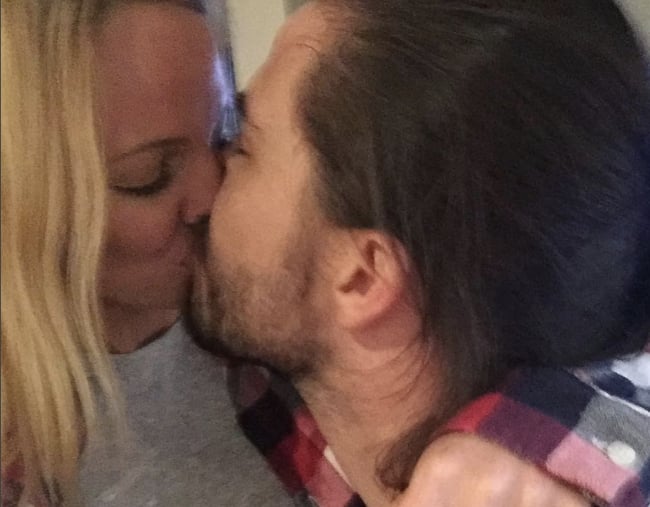 1. "Anyone else out there sick of our generation of men?" Leah Costa has the last word on the reality TV star who broke her heart.
If you've missed the evolving story that is 'Leah Costa tells us all the details about the reality TV star who broke her heart via Instagram' then goodness you're in for a treat.
On Thursday night, around dinner time, the 25-year-old who recently appeared on Bachelor in Paradise, posted a little bit of an Instagram story.
You see, it would appear Costa dated Anthony Drew, best known as 'Drew' from Big Brother circa 2013.
Drew famously kissed Tully Smyth on the reality show, while she still had a girlfriend on the outside.
But we digress.
THE POINT is that Costa decided it would be best for everyone if she uploaded screenshots of their texting history to Instagram, and publicly announce that Drew cheated on her.
"So basically he only dated me because I had a media image and he wanted to get his face back out there and when it turned negative he didn't want to be involved with it anymore," she said in her Instagram story on Thursday night.
The texts indicated their relationship wasn't as 'casual' as Drew maintains, and Leah concluded: "He hides the fact that he cheated on me as well and then to turn around and make out like it was nothing. Thanks mate."
On Friday, Leah uploaded a picture to Instagram with the caption: "It's the first time in my life I'm going to be wholeheartedly selfish for once, with my time and my emotions…"
She also added to her Instagram story, "Anyone else out there sick of our generation of men? Seems to be all liars, cheater and players?"
Leah continued by highlighting how thankful she is for her job and her friends, and said she's going to "try and be a little more positive."
2. A famous actor has apologised after delivering a homophobic rant on set.
Jason Statham's fan base is likely to be heck of a lot smaller than it was yesterday, thanks to claims he made homophobic slurs on the set of the 2015 film Wild Card.
According to a leaked memo published by The Sun, the 50-year-old The Fast and The Furious star unleashed on colleagues after being asked to re-shoot a scene.
His full tirade doesn't bear repeating here, but suffice to say it contained phrases such as, "Stop acting like a bunch of f***ing f*****s."
(In fact, according to the memo, the father of one used the homophobic slur a total of seven times during his rant.)
In a statement issued via his Facebook page, Statham said he has no recollection of the incident.
"However, let me be clear, the terms referenced are highly offensive. If I said these words, it was wrong and I deeply apologise," he wrote. "Anyone who knows me knows it doesn't reflect how I feel about the LGBTQ community."
3. Everyone's a little bit naked on the Cannes red carpet.
Behold, the latest Hollywood fashion trend is here: being a little bit nude! Actually, we're not sure this a new trend.
But anywho!
The celebrities were attending the amfAR Cannes Gala on Thursday night, which is a fundraiser for AIDS research.
The celebrities were showing off some skin on this red carpet, donning plunging necklines, sheer dresses and thigh-high splits.
Moving right along...
4. Bachelor in Paradise's Grant has, er, well and truly moved on.
Well then, Grant Kemp has certainly moved on since allegedly being cheated on by ex-girlfriend and Australia's Bachelorette, Ali Oetjen.
Photos obtained by the Daily Mail show Kemp with a brunette beauty, kissing in the streets of LA as they were on the way to a nightclub with a McDonald's drink in hand.
The pair, seemingly unaware that they are being photographed (but, who knows in this day n' age) seem pretty bloody happy with each other, leaving no questions unanswered about whether or not he is still hurt from his breakup with Ali.
5. What you didn't see in Lisa Wilkinson's outfit during a live cross on The Project.
So there's this little thing happening on Saturday, nothing major. You might've heard about the royal wedding, yeah?
Well, The Project co-host Lisa Wilkinson is over in London right now, reporting on all the important royal comings and goings.
Sweet gig, right, chilling outside of a castle sipping tea?
Only, there's one downside us viewers haven't seen on screen. It's bloody freezing.
So freezing, Lisa had to wear a man's puffer jacket over her legs.
Sexy.
You can see the look for yourself on our full story on Lisa Wilkinson's Instagram post here.