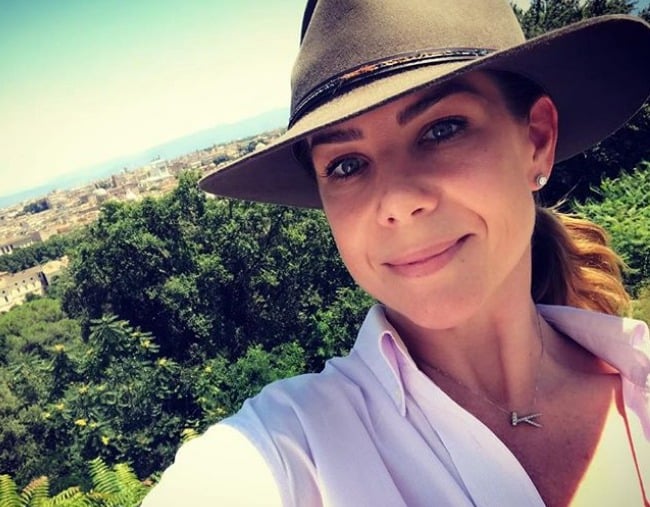 1. Kate Ritchie dares to drink a glass of wine. Is suddenly at the heart of divorce rumours, again.

So, Kate Ritchie is currently on holiday in Italy.
While on said holiday she's enjoyed a couple of glasses of vino.
Must be getting a divorce, then.
Yep, apparently holidaying in Italy and drinking wine is the international sign for marital problems.
According to the Daily Mail, Kate's holiday with her female friend means the end of marriage to her husband Stuart Webb is… imminent.
Last December, Kate addressed the persistent and rather ridiculous rumours in an interview with Stellar magazine.
'It doesn't hurt my feelings, not anymore,' she said at the time.
Silly us, we thought she was just enjoying some wine in the Italian sun ¯\_(ツ)_/¯.
2. "Don't give him that idea you lunatic": Hailey Baldwin is concerned about Justin Bieber's facial hair ahead of their wedding.
We're sure Hailey Baldwin loves her new fiancé Justin Bieber oh so very much. It's just that she doesn't love everything about him.
When celebrities flooded the hitmaker's engagement announcement with well wishes on Tuesday, media personality Ryan Good made a special wedding day request that Hailey didn't take too kindly too.
Read the exchange below.
And look, she has a point.