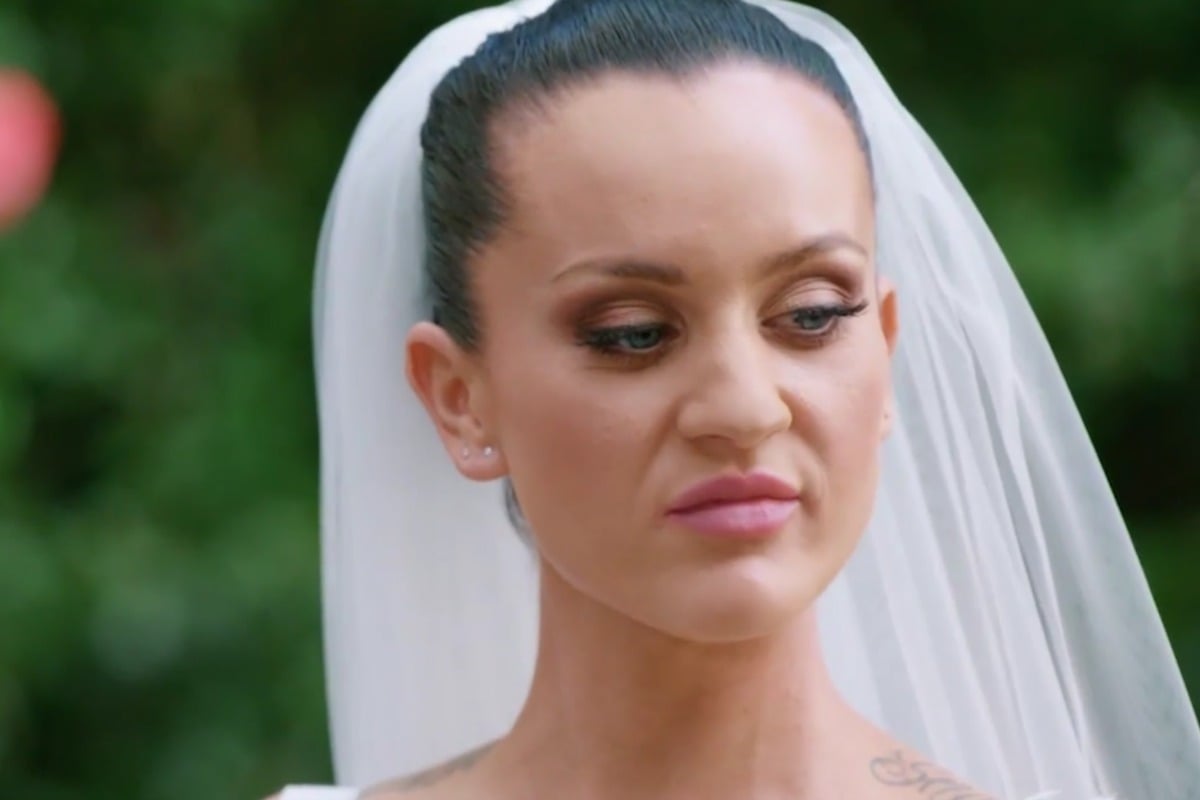 1. We've found Married at First Sight's Ines Basic's audition tape… and wow.

Holy yikes.
It seems the experts knew exactly what they were doing when they dropped Ines on poor, unsuspecting, but also extremely potty-mouthed Bronson.
Her audition tape has been unearthed by KIIS FM and she's… certainly not hiding anything in it.
Check out a snippet below:
During the short video, she reveals she wants a "muscly bad boy", so when he holds her it's "hot".
:/
She's not shy when it comes to admitting she "loves attention" and when asked what type of partner she is, she says she's "the annoying one" who tends to call and text her partner non-stop.
Yeah, sounds about right.
…Unless your name is Bronson and you're her fake TV husband, in which case she would quite like absolutely nothing to do with you, please.
Later in the tape, we see a rare glimpse of her softer side, with the 28-year-old opening up about her desire to have children.
"I think I'm ready now to have children. That's why when I see children, I'm so emotional," she says through tears.
2. The mistake in Operation Live the Googlebox cast hilariously tore apart.

Sunday night's "first for Australian television" — a caesarean operation airing on live TV, has been ripped into by the Gogglebox cast for it's questionable use of the word ~live~.
Because well, it kinda… wasn't.
The host of the Channel 7 program Melissa Doyle said in her introduction to the emotional episode: "Tonight, watch an operation in real time.
"Direct from the operating theatre you will witness the miracle of life.
"What is about to happen has never been attempted on Australian television. We are broadcasting just metres away from the operating theatre."
But the people of Gogglebox were not buying it.