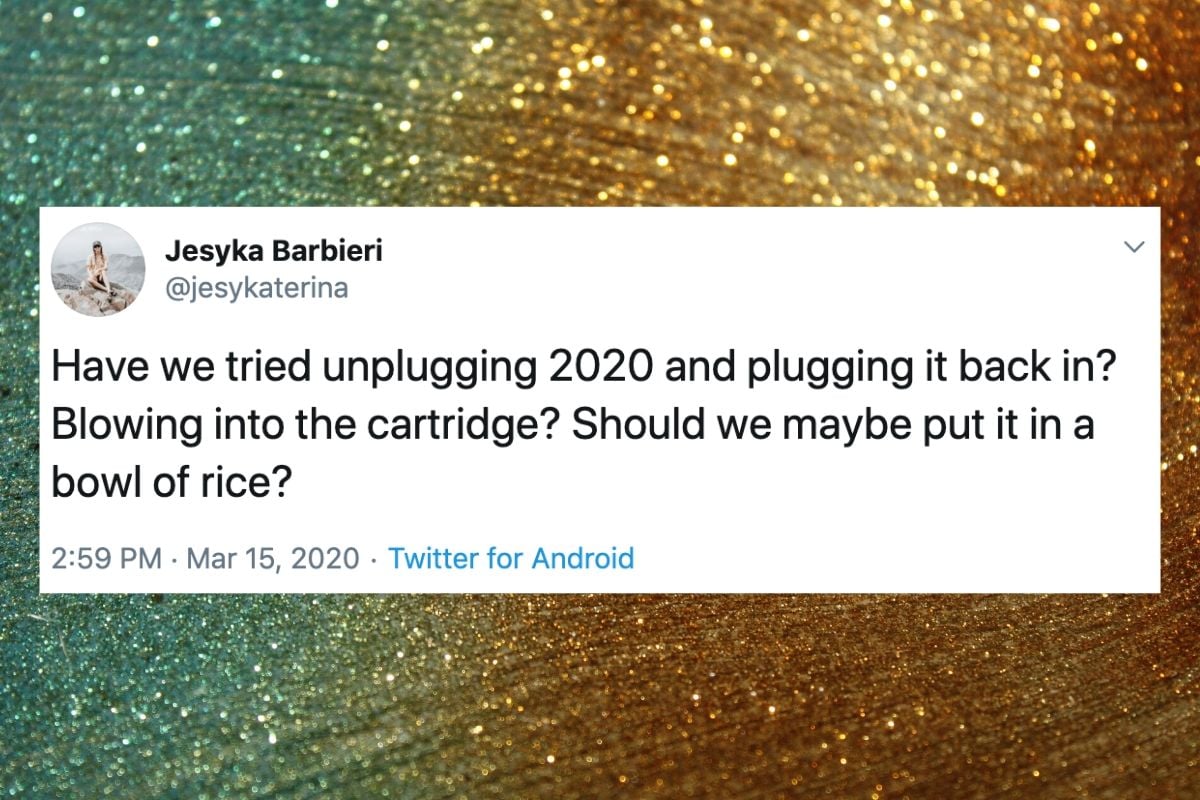 Approximately three and a half months ago we were living on the knife's edge of 2019, looking towards the new decade with a sense of unbridled, pure optimism.
And then things happened. Lots of things.
We banded together as a country during the bushfires and got through that tense fight between America and Iran that potentially could have led to WWIII, but then COVID-19 happened.
All your questions about COVID-19 answered with Claire Murphy from The Quicky. Post continues below.
Now, people are raiding supermarkets for toilet paper (note: please stop doing this) and we're bunkering down in our self-isolation chambers for the sake of public health.
It's all very serious and a little bit scary. But if this is a sign of things to come, then 2020, please ignore that NYE post, do not come at us. Maybe consider taking a nap, instead?