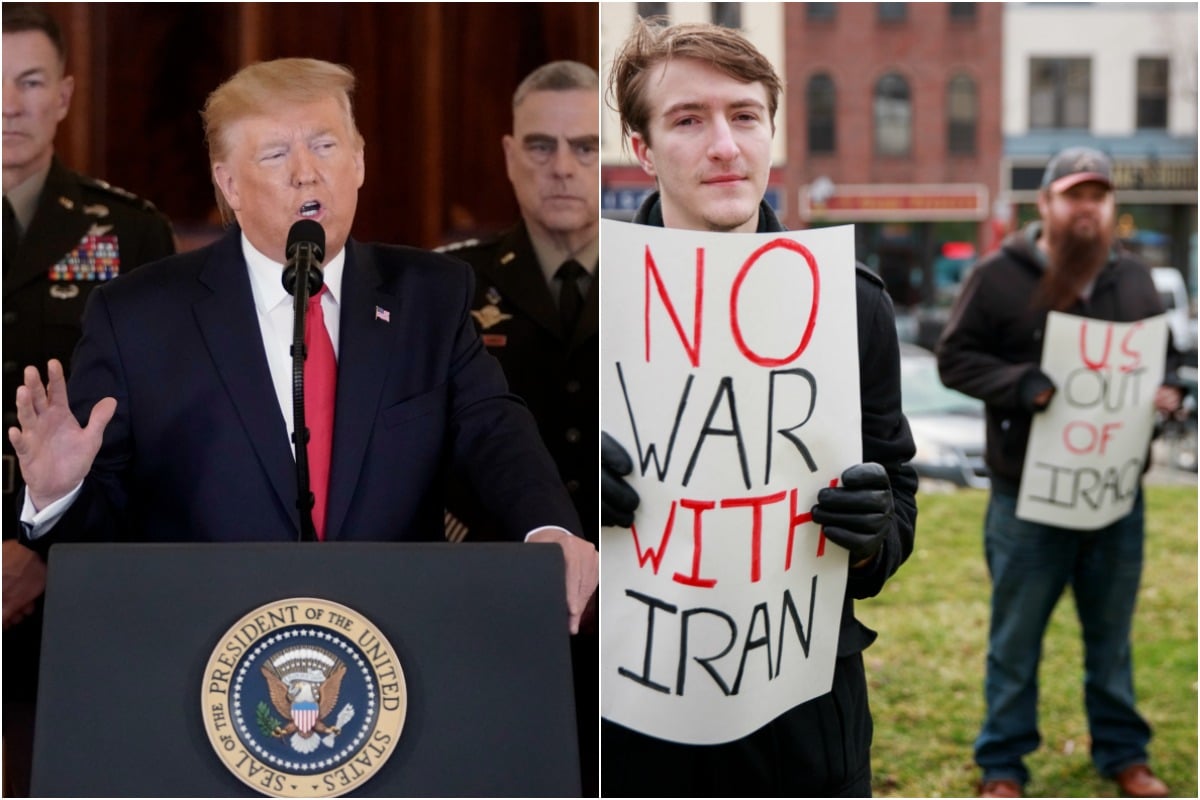 US President Donald Trump has called on the world's major powers to abandon the "defective" Iran nuclear deal, after the country hit back and bombed a base holding American troops.
Iran fired a number of missiles at two Iraqi bases housing US troops yesterday in retaliation for the American strike that killed a top Iranian general last week. No lives were lost.
The hashtag #NoWarWithIran is going viral as tensions continue to escalate and fears of a World War Three rise.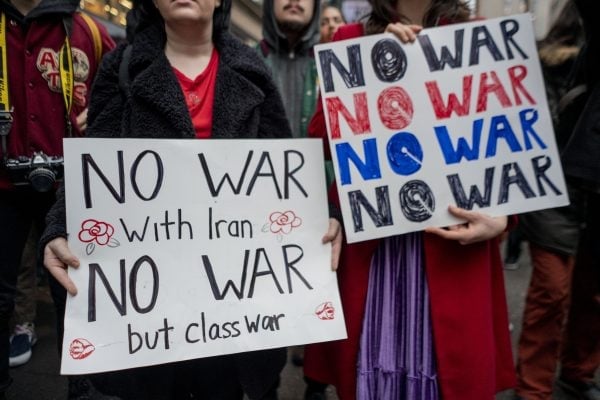 Trump said the "time has come" for Britain, Germany, France, Russia and China to dump the Joint Comprehensive Plan of Action (JCPOA).
Under the deal, Iran agreed to limit its nuclear programme and allow in international inspectors in return for the easing of economic sanctions.
But at a White House press conference after the retaliatory attack yesterday, Trump said the "very defective JCPOA expires shortly anyway and gives Iran a clear and quick path to nuclear breakout".
Trump said the US would immediately impose "additional punishing economic sanctions" on Tehran until Iran changes its behaviour, citing the nuclear programme.
LIVE: President @realDonaldTrump Addresses the Nation https://t.co/vRH9gVAD0N

— The White House (@WhiteHouse) January 8, 2020