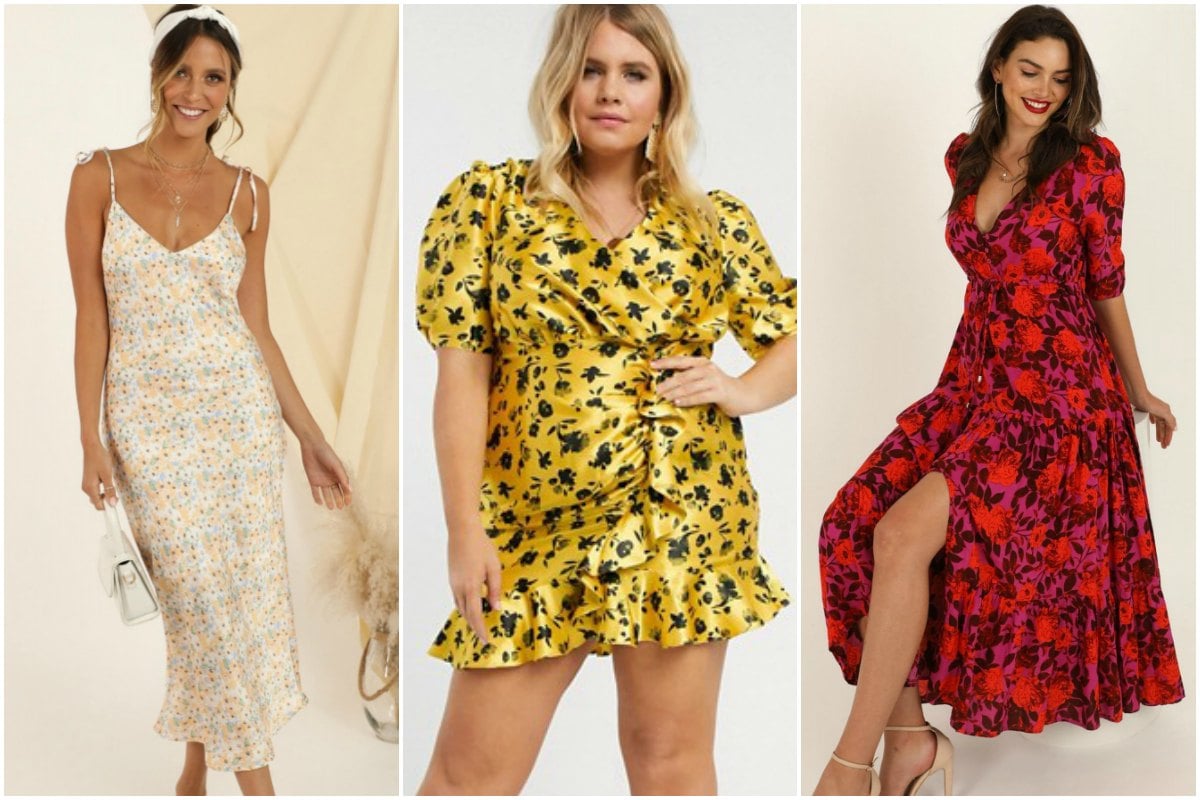 There's an iconic scene in the 2006 film The Devil Wears Prada where magazine editor extraordinaire, Miranda Priestly (Meryl Streep), schools an under-slept stylist on the rules of spring farshun dressing.
Said stylist dares to suggest they do a floral-themed fashion shoot for their April issue (the US spring), and this angers Priestly. This is were she utters four steely words with the gravitas of a 10-tonne truck:
"Florals? For spring? Groundbreaking," she says.
Silence ensues.
And look, she's got a point.
A game-changer, floral dresses are not. But as the weather gets warmer, as does the value of a 'throw it on' dress.
'Throw it on' dresses are the hero pieces of spring and summer. They must be versatile enough to wear to work or the beach, and comfortable whether you're doing errands outside or sinking $12 prosecco at a poolside BBQ.
Bonus points if you can wear them with both sneakers and heels.
Mamamia reviews the latex bodysuit, and things get… squeaky. Post continues below.
And an elegant, breezy, floral number, is the very definition of a 'throw it on' dress. They're practically the 'jeans and a nice top' version of simple summer dressing.
So, in honour of the most versatile piece in your summer wardrobe, here are 17 floral dresses for your consideration.