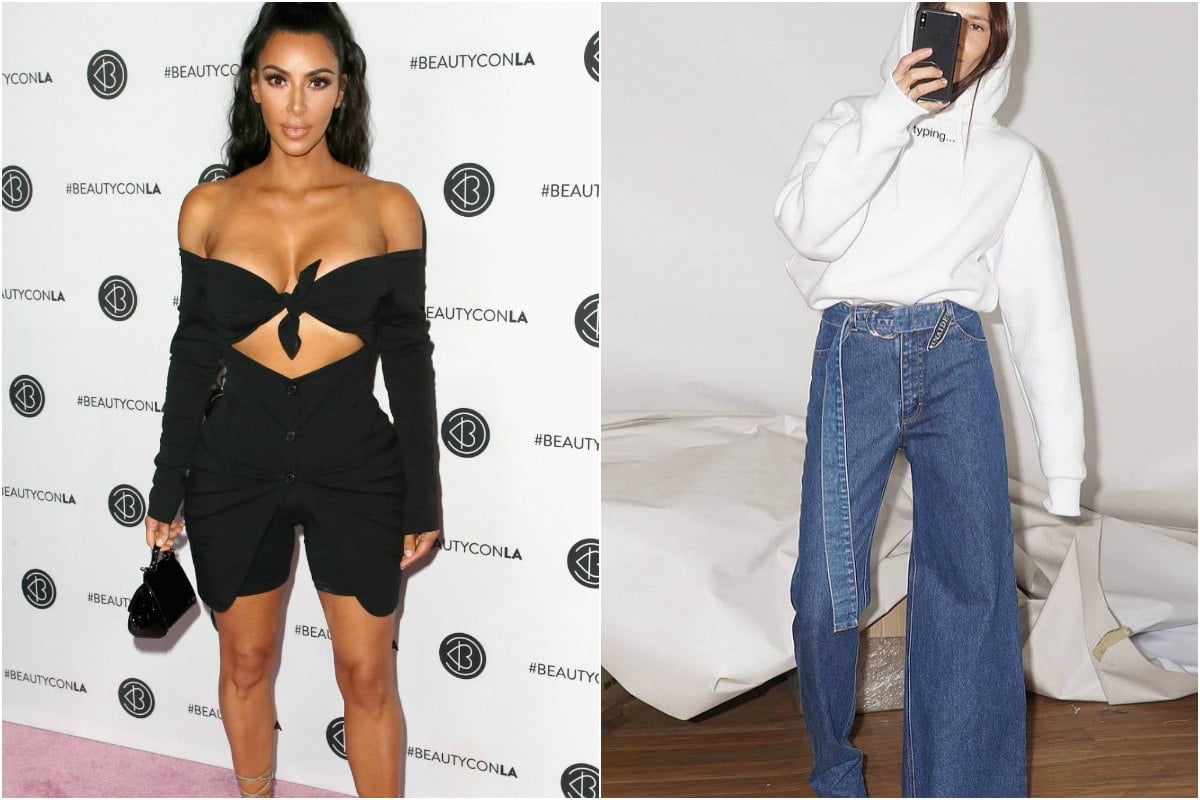 She (or he, who knows?) has been labelled Australia's answer to Joan Rivers and when it comes to commentating on what famous people wear, Fashion Critical holds nothing back.
More than 160,000 followers on Facebook eagerly await a new album by the self-proclaimed street-sweeper turned fashion critique and here, Fashion Critical has identified the 10 worst trends of the year…and it's only January.
Asymmetrical jeans:
This is a goddamn sh*t show. Who came up with this idea? I feel like these jeans would give you an instant limp. "I'm feeling a bit blaggh today, might wear my fat jeans. Oh WAIT. My fat jeans are ALSO my skinny jeans. CUE INSTANTANEOUS head explosion.