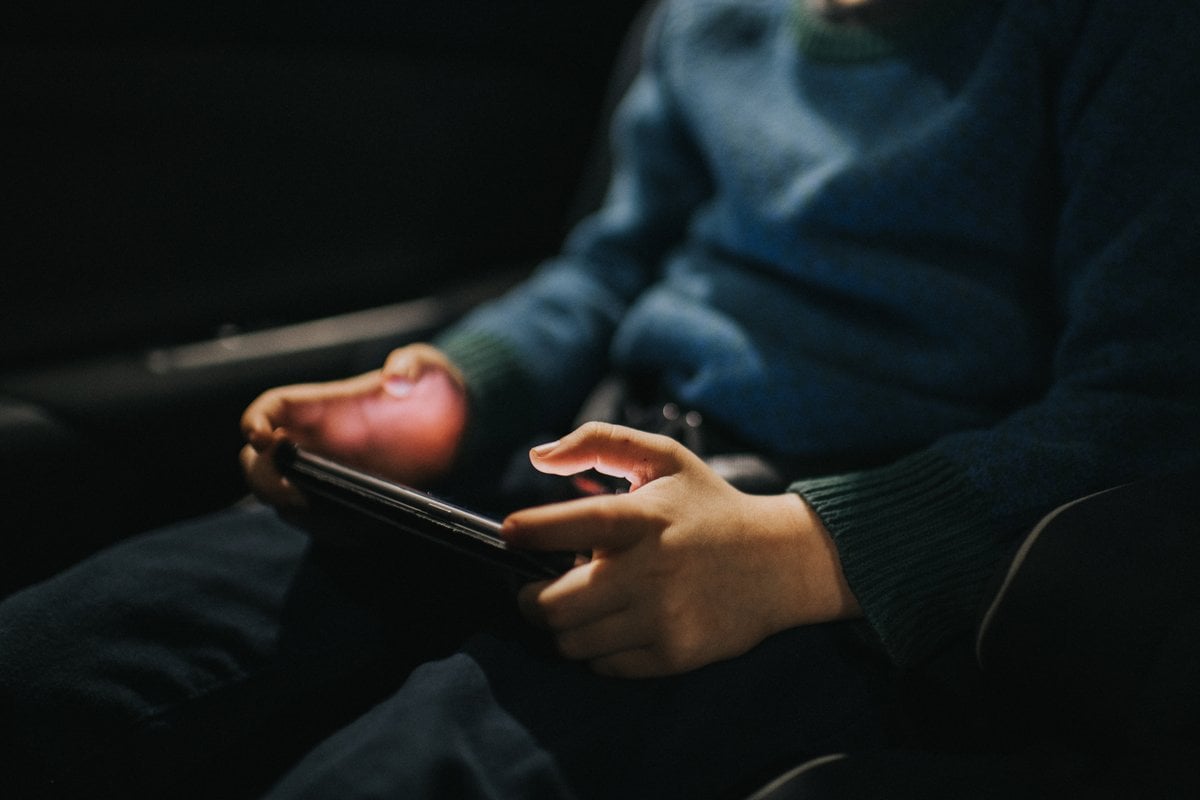 A girl in a bikini, tanned, large breasts, staring seductively into the camera. 
Swipe. 
A woman peeking over her shoulder wearing a g-string. 
Swipe.
A close up of a woman's arse.
Swipe. Swipe. Swipe. 
Photo after photo. All women. All in various states of undress. 
My stomach knotted. My throat dried up. It was not the images that stunned me. 
It was where I found them. 
On my son's iPad.
He is five. 
Watch: Do your kids need a screen intervention? Post continues after video...
My first thought was, "how did I let this happen?"
I thought I had done all the right things. My son has incredibly strict rules in place with devices. No internet access. No YouTube. No TikTok.
No one else has access to his iPad. We don't share things across devices. No other kids play on it. He only has apps and games I approve.
I followed the guidelines. I read the articles. I listened to the experts. I thought I had done it all. 
When Victoria went into lockdown and we were forced into remote learning, I had to unlock the internet restrictions. 
At the end of the school week, after trying to entertain three children and a toddler, I was exhausted and at the end of my rope. This was when I realised I had forgotten to put the restrictions back on the iPad.