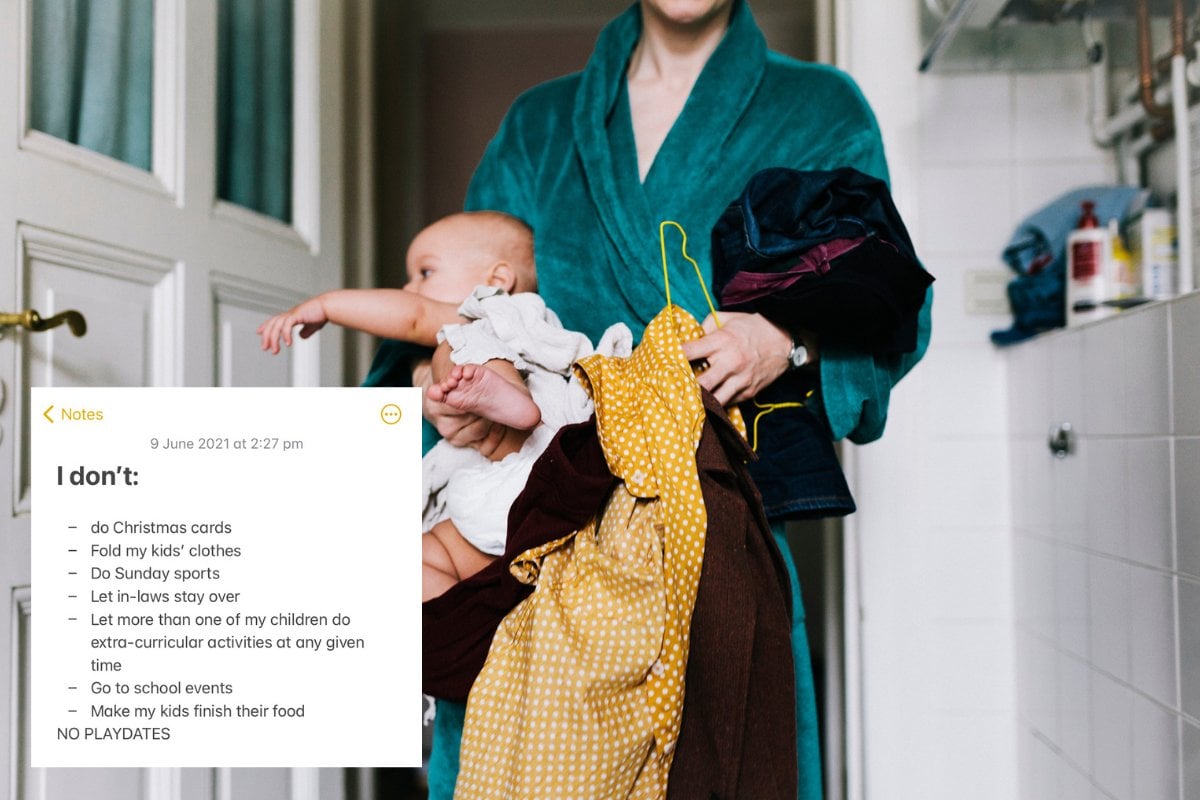 Ask any parent and they'll tell you that raising a family is a full on 24/7 gig.
So setting boundaries around family life and that all-important 'you time' is pretty damn important. 
And we're not the only ones who think so. 
Author Sally Hepworth recently shared a list of things she says 'no to' on Instagram, after speaking about it on the FORTY podcast. 
From refusing to drop off her kids at parties to not entering the school grounds, Sally listed a bunch of boundaries she's put in place as a parent. 
"DO YOU WANT TO KNOW THE BEST BIT? THE WORLD DOESN'T STOP TURNING IF YOU SAY NO," she wrote.
In light of the post, we asked the Mamamia community to share the 'rules' they've set in their own lives. And people's opinions were divided... to say the least. 
From no playdates during the week to setting boundaries when you're in the shower, here's what 21 mums do to make their busy lives that little bit easier.