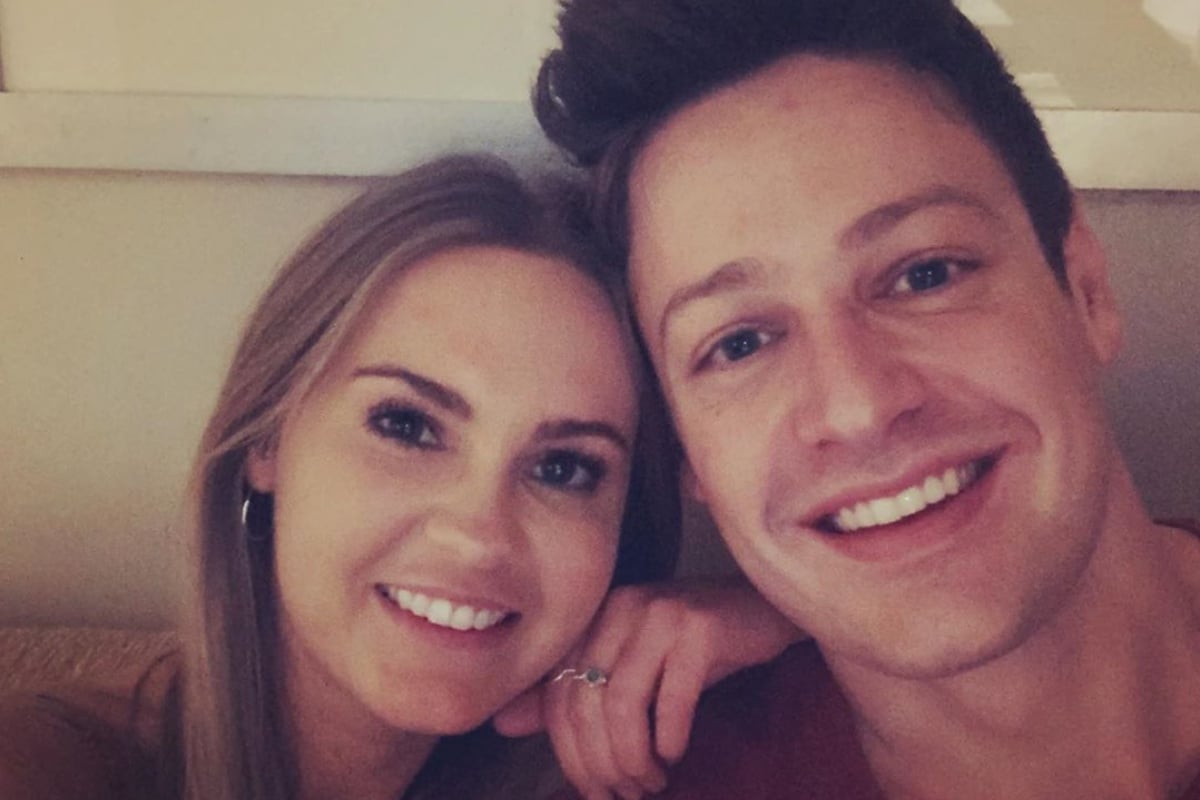 To catch up on all the Bachelor Australia 2019 recaps and gossip, check out Mamamia's recaps and visit our Bachelor hub page. Sign up to our "Mamamia Celebrity" newsletter for daily updates straight into your inbox, and join the conversation in our 'Bach Lols' Facebook group. We've got you covered. 
After four months of secrecy and hidden rendezvous, bachelor Matt Agnew and his winner Chelsie McLeod can finally be open about their relationship.
Today marked many simple firsts for the couple, like the first time they could walk down the street together.
But a coincidence just last weekend almost blew their cover, days before The Bachelor finale aired, confirming that Matt had picked her over runner-up Abbie Chatfield.
Bachelor contestants: Translated. Post continues below video.
The pair, who both live in Melbourne, told Mamamia they have done their digging and found a surprising lack of mutual friends, even though they frequent so many of the same places.
Then last weekend they were both invited to separate parties… at the same venue.
Considering no one could know they were together this posed a wee bit of a logistical issue.
"Our catch ups have all been made for us," Chelsie explained to Mamamia. "We've had a few rendezvous, but we did almost accidentally bump into each other last weekend which is kind of exciting, but also sad that I couldn't go run up to him."
Sidenote: Mamamia recaps The Bachelor finale week. Post continues below audio.

Matt agreed it was "very frustrating", especially given the unlucky timing.
"Literally one weekend later, the fact that we happened to end up at the same place would've been a lovely coincidence," he said. "The two parties we were at just happened to be at the same place, but the fact that it happened the week before like was great, 'Avoid'.
"We had to kind of track each other, because if we happened to be at the same venue people are going to notice, take photos and then it's out of our control."