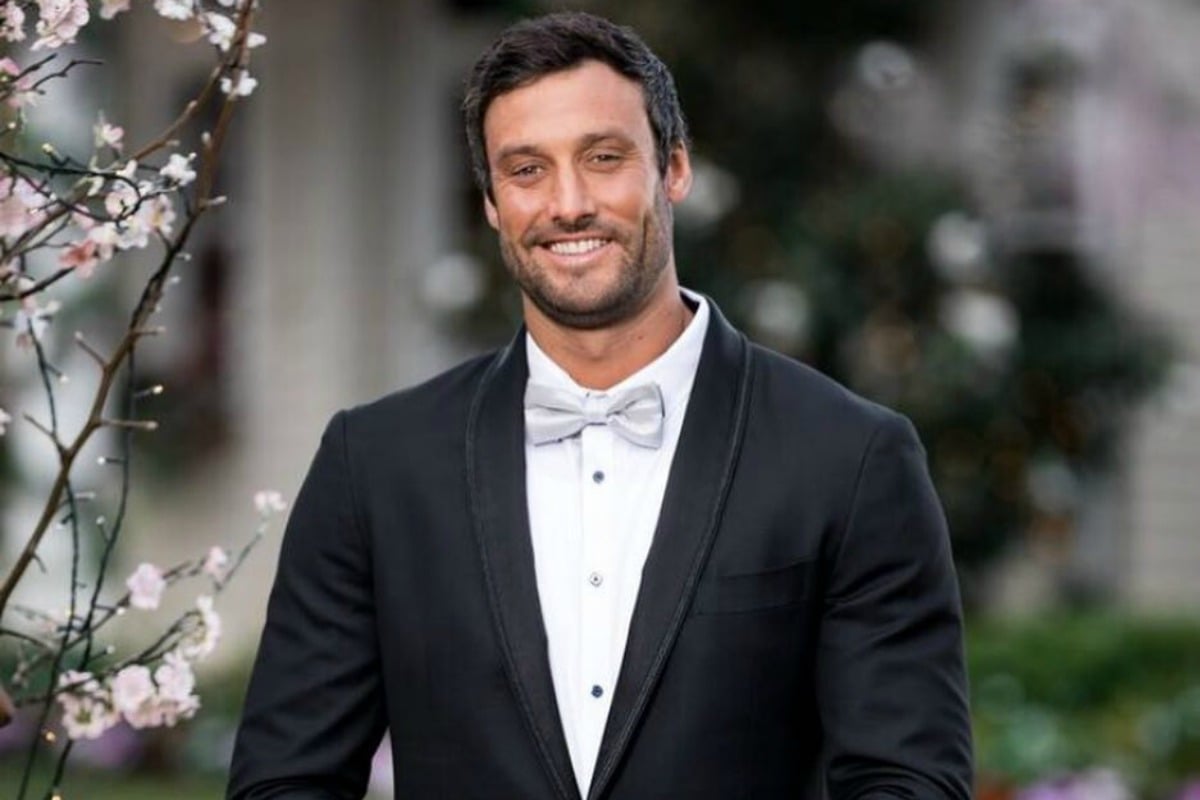 Last night and early this morning there was some very suspicious activity on Instagram.
To begin with, our attention was caught by an incredibly strange selfie on Charlie Newling's Instagram story.
In the picture, Charlie Newling and Rob Colangelo from The Bachelorette are on a flight to Fiji with Emily Dibden from the Honey Badger's season of The Bachelor which aired earlier this year.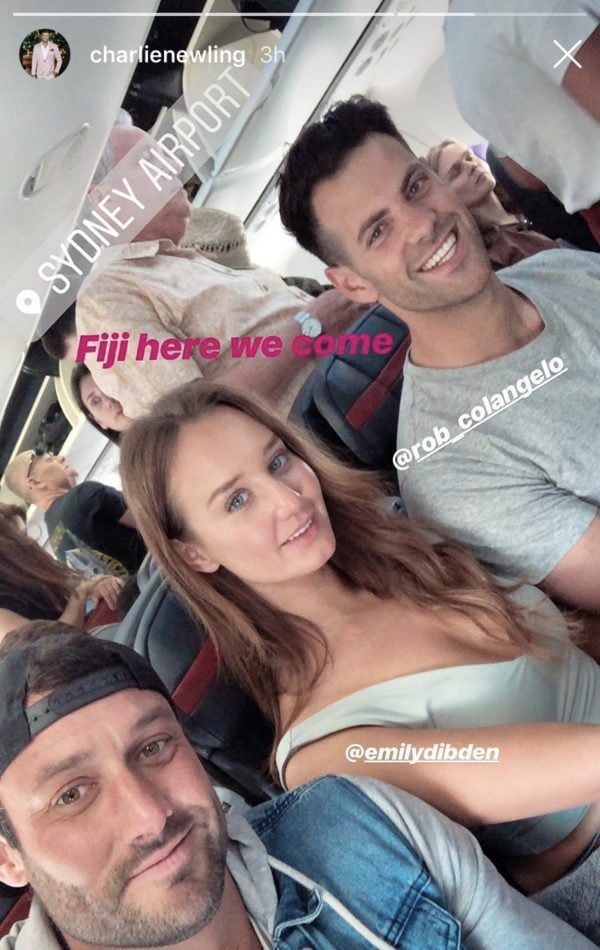 Firstly, what is going on?
Secondly... what is going on?
There are several issues with this image, which is pretty clearly insinuating they are all headed to Bachelor in Paradise (the 2019 season of which is currently being filmed in Fiji).
Just weeks ago, Charlie Newling and Dasha Gaivoronski did interviews confirming they were dating.
The 31-year-old opened up to Fitzy and Wippa on their radio show about how he met Dasha Gaivoronski, and she admitted that Charlie slid into her DMs on Instagram.
"He slid into my DMs, yes. He was the only guy I responded to. I actually never respond to DMs and Charlie was pretty much the only guy," she said.
Listen to Clare Stephens and Rachel Corbett dissect the final week of The Bachelorette. Post continues after podcast. 
Charlie added that he first messaged her to offer to help with her move.
"I saw Dasha was moving to Sydney, she's a single mum doing it on her own. I thought, 'I've gotta do the noble thing and at least try to lend a hand, put a bit of furniture together for her,'" he told the radio hosts.
SO. Why is Charlie going to Bachelor in Paradise if he's in a relationship?
WHY?
But there's something else going on that's very suspicious.
There are either a lot of jokes about Emily Dibden and Rob Colangelo dating or... they are actually dating.